Empowering Edge Analytics: The Silicom Marbella Platform and Intel® Flex 140 Card Drive Business Success
Empowering Edge Analytics: The Silicom Marbella Platform and Intel® Flex 140 Card Drive Business Success
In today's hyper-connected world, harnessing the power of data has become paramount for businesses seeking a competitive edge. Edge analytics, with its ability to process and analyze data closer to its source, is revolutionizing how organizations derive real-time insights and enhance operational efficiency. This article delves into the groundbreaking collaboration between the Silicom Marbella platform and the Intel® Flex 140 card, a dynamic duo that not only revolutionizes edge analytics but also delivers a compelling business value proposition. #Sponsored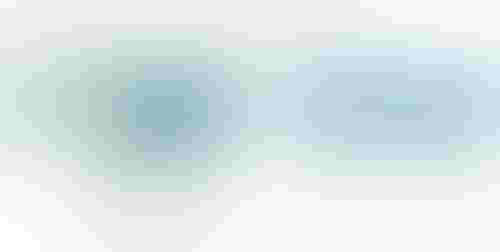 In today's hyper-connected world, harnessing the power of data has become paramount for businesses seeking a competitive edge. Edge analytics, with its ability to process and analyze data closer to its source, is revolutionizing how organizations derive real-time insights and enhance operational efficiency. This article delves into the groundbreaking collaboration between the Silicom Marbella platform and the Intel® Flex 140 card, a dynamic duo that not only revolutionizes edge analytics but also delivers a compelling business value proposition.
Check Low Latency AI Inference Use Cases
The Silicom Marbella Platform: Versatile Edge Computing Excellence
At the core of the Silicom Marbella platform lies a versatile networking appliance that sets the stage for edge computing excellence. Powered by high-performance Intel® Xeon-D processors, ample memory, and flexible connectivity options, the Marbella platform provides a scalable and efficient environment for edge analytics workloads.
Explore The Marbella Edge-AI Product Page by Silicom
The Marbella platform's compact form factor and rugged design ensure seamless integration into diverse edge environments, making it an optimal choice for industries such as manufacturing, telecommunications, and IoT. Its robustness and adaptability guarantee reliable operation, even in challenging environments, safeguarding uninterrupted performance for critical applications.
Intel® Flex 140 Card: Unleashing Computational Power
The Intel® Flex 140 card complements the Marbella platform with its unparalleled computational capabilities. Customized for data center and edge computing applications, the Intel® Flex 140 harnesses the might of Intel® Xe-LP architecture to deliver exceptional performance for AI and analytics workloads.
The card's high-performance Execution Units provide hardware acceleration for a range of workloads, ranging from AI inference to real-time analytics. Multiple Xe-cores cores on a single card maximize performance density, empowering organizations to process data at remarkable speeds at the edge.
Unlocking the Power of Synergy: A Business Advantage:
The Silicom Marbella platform, in conjunction with the Intel® Flex 140 card, creates a powerful synergy that unlocks the full potential of edge analytics. The resilient Intel® Xeon-D processors on the Marbella platform establish a sturdy base for data preprocessing, storage, and initial analytics tasks.
The integration of the Flex 140 card provides the Marbella platform with unprecedented AI and analytics capabilities. Hardware acceleration expedites complex AI tasks at the edge, such as image and speech recognition, predictive maintenance, and anomaly detection, driving substantial business value.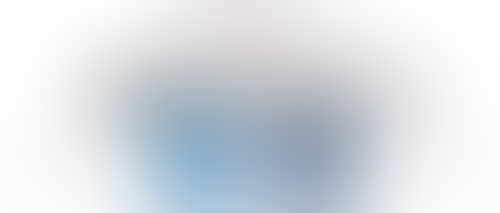 Business Value Proposition: Realizing Success at the Edge
The collaboration between the Silicom Marbella platform and the Intel® Flex 140 card brings numerous business advantages to the table:
Real-Time Insights: Organizations gain the power of real-time analytics at the network edge. This timely access to critical insights enables agile decision-making and empowers businesses to respond swiftly to changing conditions, acquiring a competitive edge in dynamic markets.

Improved Operational Efficiency: By utilizing edge analytics, businesses can optimize processes and minimize downtime. The combined power of the Marbella platform and the Flex 140 card streamlines operations, reduces latency, and enhances overall productivity.

Cost Efficiency: Edge analytics reduces the need to transfer large amounts of data to centralized cloud servers, resulting in lower bandwidth costs and reduced latencies. This cost efficiency enables businesses to allocate resources more strategically, optimizing budgets for maximum return on investment.

Enhanced Data Security and Privacy: Keeping data at the edge enhances security and privacy by reducing exposure to potential threats. By processing sensitive data locally, businesses can minimize risks and comply with data protection regulations.

The Silicom Marbella platform and the Intel® Flex 140 card provide a significant power efficiency advantage. Edge analytics naturally decrease the need for data transmission to centralized cloud servers, resulting in lower energy consumption. By processing and analyzing data locally at the network edge, organizations can optimize power usage, particularly in remote or resource-limited environments.

The hardware acceleration capabilities of the Intel® Flex 140 card further contribute to power efficiency by offloading intensive AI computations from the CPU. This optimization not only enhances overall system performance but also reduces power consumption during AI and analytics workloads. The Silicom Marbella platform, in collaboration with the Intel® Flex 140 card, offers organizations a compelling option to maximize the impact of their edge analytics initiatives while minimizing their carbon footprint.
The Silicom Marbella platform and the Intel® Flex 140 card power edge analytics, revolutionizing data processing and analysis. By leveraging this powerful collaboration, organizations can gain real-time insights, boost operational efficiency, optimize costs, and enhance data security. Embracing edge analytics not only fuels technological innovation but also offers a compelling business value proposition, enabling sustained success and growth in today's data-centric world.
Subscribe and receive the latest news from the industry.
Join 62,000+ members. Yes it's completely free.
You May Also Like
---