Cisco snaps up Accedian for estimated $370M
Cisco snaps up Accedian for estimated $370M
Deal adds service assurance expertise to Cisco's offering and eliminates the danger of a rival buying a company that has been a small but important partner.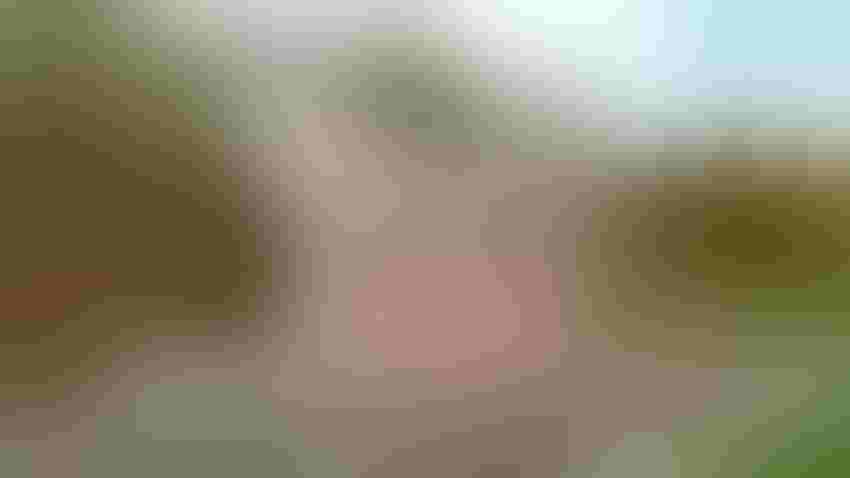 A dab hand at bolt-on acquisitions, Cisco has now bought Accedian.
(Source: Cisco)
Accedian has been floating around deep in the bowels of the telecom industry for many years, one of those hi-tech network plumbers that mystify the casual observer. Founded by former executives from EXFO, another hi-tech plumber, it began life as a measurer of service quality on enterprise networks before evolving into a more sophisticated analytics and service assurance company. Backed by private equity, the Canadian business forged especially close ties with Cisco, the king of switches and routers. Now Cisco has bought it in a deal one analyst values at about $370 million.
It's the latest bolt-on acquisition of a service assurance player by a much larger vendor, following an Amdocs takeover of TEOCO's service assurance unit (after an aborted Amdocs attempt to buy Mycom OSI), Oracle's purchase of Fedoros and Ericsson's move for CENX back in 2018. But the deal that may have interested Cisco the most was the acquisition of Netrounds by Juniper, the other big maker of routers and switchers, back in 2020.
Netrounds had previously been a big Cisco partner, says James Crawshaw, a practice leader at analyst firm Omdia (a sister company to Light Reading). And following the takeover, Juniper went on to develop an offer called Paragon, which includes service assurance, orchestration and what Crawshaw describes as "a whole management capability" for networks. All that has been problematic for Juniper's number-one rival.
"Cisco has something similar they call Crosswork and it is very comprehensive, but the weak spot was service assurance, analytics, measuring performance and finding out where faults originated," said Crawshaw. "By acquiring Accedian, they can integrate more fully into Crosswork and into the rest of their portfolio."
He surmises that Cisco would have paid about $370 million for Accedian, based on his estimates of Accedian's annual sales and the price-to-revenues multiple of about 3.7 that Amdocs paid for TEOCO. Accedian currently employs about 390 people and is likely to generate about $270,000 per employee in annual sales, putting overall company revenues at about $100 million, according to Crawshaw's research. A multiple of 3.7 would therefore translate to a $370 million fee.
Necessary accessory

Integrating Accedian into the Cisco machine should be relatively straightforward. Cisco is a dab hand at the bolt-on deal, for one thing, and it has already worked extensively with Accedian as a partner, as Crawshaw notes. "They will get a booth at Cisco events and Cisco will resell some of their products."
In a company blog on the deal, Kevin Wollenweber, the general manager of Cisco's networking business, said the two companies have previously worked together on building an automation and assurance product aimed at service provider customers. "Accedian's service assurance portfolio of microsecond level sensors and the powerful Skylight Analytics platform, coupled with Cisco's robust portfolio, will enable Cisco to bring transformational solutions to our service provider customers," he wrote.
Buying Accedian eliminates the risk of it being acquired by a competitor – the scenario of Juniper grabbing Netrounds – as Crawshaw highlights in a LinkedIn post. One issue he raises in that is whether Cisco will continue to support Accedian's partnerships with other players. "VMware was another solution partner for Accedian," he writes. "They compete with Cisco in areas like SD-WAN and data center virtualization but that's no reason for Cisco to withhold the Skylight platform, is it?"
Recent dealmaking in this area still leaves Mycom OSI as an independent company. It had been pursued by Amdocs before it eventually snapped up TEOCO's service assurance unit, having given up on its original target because it thought competition authorities were taking too long to issue approvals. Anthony Goonetilleke, Amdocs' group president of technology and head of strategy, told analysts on a call that "we have a list of other stuff that we're looking at, and we just wanted to get it over with and not mess around with it because the market is not waiting."
Crawshaw was probably not the only market watcher surprised such a small deal would take so long to approve. Cisco expects to close its own deal in the first quarter of its 2024 fiscal year, which means sometime between August and October. After that, Accedian is to be subsumed into the data center and provider connectivity group that Wollenweber manages. Provided there are no regulatory hold-ups, that is.
Related posts:
— Iain Morris, International Editor, Light Reading
Subscribe and receive the latest news from the industry.
Join 62,000+ members. Yes it's completely free.
You May Also Like
---