Apple gives the private wireless 5G industry a helping hand
Apple gives the private wireless 5G industry a helping hand
Buried in Apple's new iOS 17 operating system is support for "private, data-only cellular networks," including those on LTE and 5G.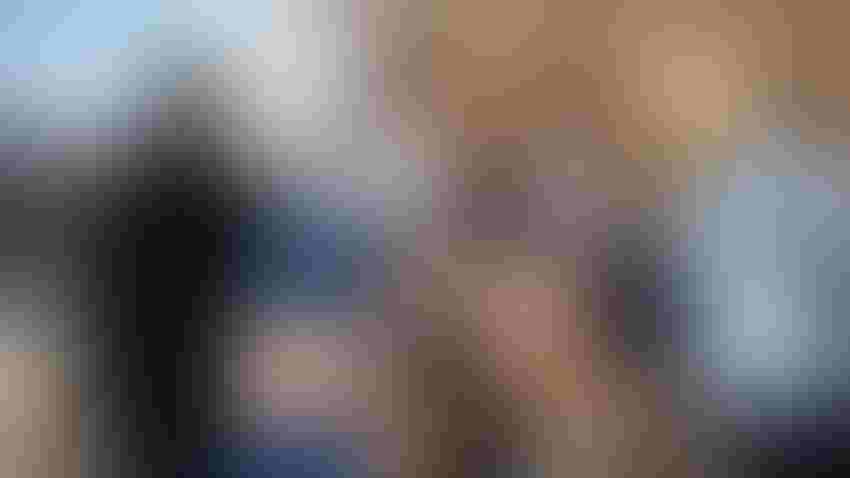 Apple's overt support for private wireless 5G networks – revealed through its new iOS 17 operating system – represents a step forward for the sector.
"It shows that Apple is paying attention to private 5G, which is a good thing," Mehmet Yavuz, co-founder and CTO at private wireless networking startup Celona, told Light Reading.
One executive, speaking on the condition of anonymity, explained that Apple's support for private 5G networks could make such deployments more flexible and versatile for enterprise customers. Without Apple's support, customers would need to unlock their iPhones before connecting them to private wireless networks.
Others are offering some caution regarding Apple's influence on the industry.
"Our initial impression is that it adds credibility to the private 5G movement," wrote analyst Stefan Pongratz, of research and consulting firm Dell'Oro Group, in response to questions from Light Reading. "At the same time, it is not a game changer, and we are not making any material adjustments to the forecast as a result of this announcement."
Dell'Oro earlier this year reported that private wireless is not materializing as fast as initially expected. The situation has put pressure on private wireless vendors ranging from Verizon to Federated Wireless.
"The improved support [by Apple] is more of a 'nice-to-have' for a smaller part of the broader private 5G market at this juncture," Pongratz explained.
Awaiting the update
Apple in June took the wraps off its new iOS 17 operating system for iPhones and iPads. It will be released to users later this year. The new OS supports "private, data-only cellular networks," including those on LTE and 5G.
According to Apple's iOS 17 support page, the platform now supports SIMs or eSIMs provisioned for private wireless networks. It also allows customers to select preferences for cellular or Wi-Fi connections on those networks, to use a geofence to control when users connect to such networks, and to support network slicing when 5G standalone (SA) networks are available.
According to Yavuz, the Celona executive, the ability to set preferences for cellular or Wi-Fi connections is important because current setups require private wireless customers to, in some cases, turn off Wi-Fi since that's often an iPhone's default connection mechanism. He said that, with iOS 17, Celona customers will be able to force users' traffic onto their private wireless network without needing a secondary app.
As for the geofencing option, Yavuz said it's a clever solution to the problems users find in roaming on and off private networks. He said that phones can currently use too much battery while constantly searching for nearby networks. By setting a geofence, phones can quickly connect to the proper private wireless network via their location without constantly checking for that network.
"We have quite a few enterprise customers using iOS devices," Yavuz said. "For those customers, these features are really, really important."
He added that Android phones can support many of these functions, but such features are often contingent on the gadget's manufacturer rather than the platform itself.
Moving forward
Apple's acknowledgment of private wireless is an important step for the market, explained Omdia Principal Analyst Pablo Tomasi in response to questions from Light Reading. Omdia and Light Reading are owned by the same company, Informa.
"Yet it should not be seen as the beginning of a marked acceleration," Tomasi wrote. "A leading smartphone manufacturer embracing private 5G is obviously positive news. However, many key verticals for private 5G are harsh environments that require specific devices (e.g., ruggedized). There, this announcement will not have a huge effect."
Tomasi continued: "Overall, the main benefit of this is in the fact that any time a big company or leader in its own field supports private 5G, this contributes to reaffirm the importance of the market and eventually brings new players, vendors and OEMs closer or into the private 5G world."
"I think this is exciting," agreed Yavuz. "It's great for the whole private 5G ecosystem."
Celona, for its part, continues to pursue private wireless deployments, including through its partner Verizon.
Related posts:

— Mike Dano, Editorial Director, 5G & Mobile Strategies, Light Reading | @mikeddano
Subscribe and receive the latest news from the industry.
Join 62,000+ members. Yes it's completely free.
You May Also Like
---