Vodafone's terabyte explosion at Glastonbury is revealing
Vodafone's terabyte explosion at Glastonbury is revealing
This year saw a doubling of data traffic on Vodafone's networks as the UK service provider rolled out the temporary masts for the big music event.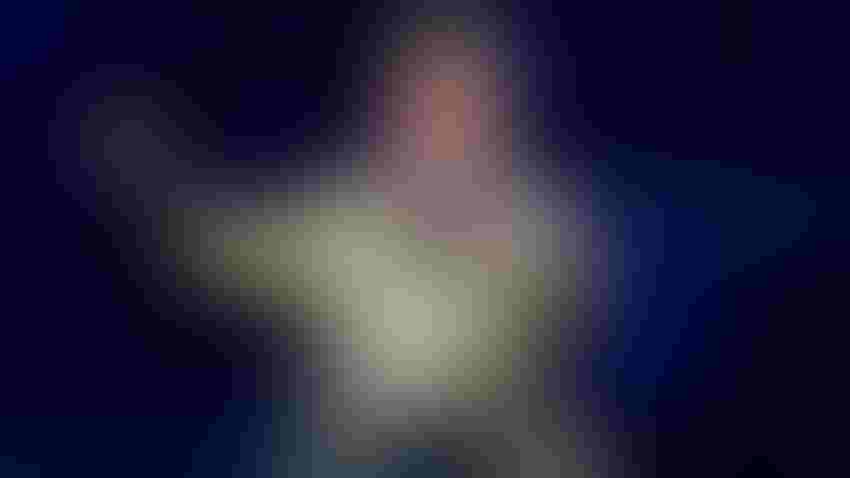 The mobile network's still standing: Fans uploaded 450 gigabytes of data while Elton John bashed out his hits at this year's Glastonbury.
(Source: Matt Crossick/Empics/Alamy Live News)
The 76-year-old Elton John can't manage those high falsetto notes that were a feature of his early performances, but that didn't stop the gigabytes from soaring. Data released by Vodafone this week shows that smartphone addicts at Glastonbury gobbled through 169 terabytes of data over the course of the music festival this year while they fiddled with their gadgets instead of watching Elton. That's about twice as much data as Vodafone saw at last year's event.
It's one of those big-sounding numbers that takes you aback – partly because of Vodafone context indicating it's "the equivalent of downloading the Rocket Man film in HD 400 times an hour for the whole festival." These sorts of comparison are always a bit contrived and harder to imagine than intended, but Vodafone produced a few other data points, too. A "whopping" 450 gigabytes was uploaded during Elton's performance. And 20 terabytes were used at the main Pyramid Stage alone.
What does any of this tell someone in the telecom industry? First, if they didn't know it already, the average person's data usage is going up year after year. Glastonbury is used to attracting about 200,000 people annually and the numbers this year were about the same, judging by mainstream press reports. Not all those festival-goers would have been Vodafone customers, of course. But if they were, the data usage per individual would have grown from about 423 megabytes last year to 845 for 2023.
In the grander scheme, this is not very much. To put Vodafone's Glastonbury numbers into some kind of context, it is worth noting that BT's Openreach – the fixed-line network that handles most of the UK's broadband traffic – supported 64,364 petabytes of traffic last year, or about 176 a day. A petabyte is 1,000 terabytes, which means what happened at Glastonbury did not even equal 0.1% of this daily Openreach amount.
Usually more sheep than people
The problem for Vodafone and other network operators is the concentration of mobile usage in a relatively small rural area. Pilton, the village near the Somerset town of Glastonbury where the festival takes place, has a population of about 1,000 people when Elton, the Arctic Monkeys, Guns N' Roses and various other popular bands are not visiting. You don't need much network equipment to keep them happy.
To cope with the rock stars and their fans, Vodafone had to erect nine temporary masts around Worthy Farm, the main venue, and bear the cost of the installation. Because most tariffs these days come with generous data allowances, all that extra usage would probably not have translated into additional revenues for Vodafone.
The operator is clearly not positioning its update as a gripe about the cost of exploding data usage, but it does provide some interesting granular perspective on that issue. Events like Glastonbury are rare, for one thing. At stadiums that host football matches or concerts more regularly, an investment in all-year-round equipment is probably easier to justify.
As big as the numbers sound minus context, Vodafone's statistics also feed into other data showing that cellular usage accounts for a very small fraction of total network traffic. In the debate about "fair contribution" – whether big Internet companies held responsible for most traffic should pay for network usage – this important detail does not help the mobile operators.
An interesting footnote to all this is the 450 gigabytes uploaded while Elton was on stage. Vodafone does not say what percentage of the 169 terabytes was upload traffic, and it may have been small, but that balance will probably tilt in future as consumers take advantage of new network features. Uploads are likely to happen via the apps of Facebook and other Internet giants. But blaming them for the data explosion will be even harder when users are not merely requesting the content but generating and sending it too.
Related posts:
— Iain Morris, International Editor, Light Reading
Subscribe and receive the latest news from the industry.
Join 62,000+ members. Yes it's completely free.
You May Also Like
---