Verizon reaffirms a Q4 return to growth in consumer phone biz
Verizon reaffirms a Q4 return to growth in consumer phone biz
Verizon gained 41,000 postpaid phone customers in its consumer business in Q4 2022. The company's CFO said Verizon expects to exceed that figure this year. But in terms of bundles and convergence, 'we're not seeing that huge demand.'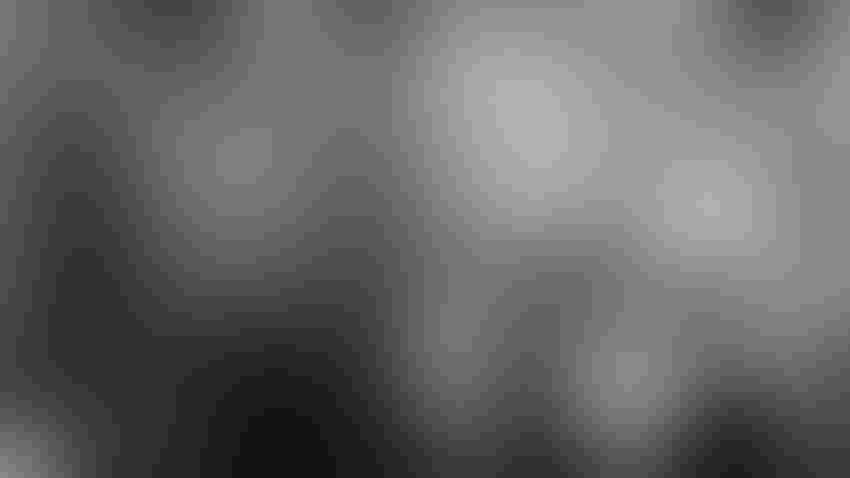 (Source: Phil Harvey/Light Reading)
A top Verizon official said the company expects to stop losing postpaid phone customers in its consumer business starting in the fourth quarter. Such a development would reverse months of losses in the business and would represent a feather in the cap of Verizon's new consumer CEO, Sowmyanarayan Sampath.
"Sampath's goal is ... to get the positive [customer growth]," said Verizon CFO Tony Skiadas during an investor event this week, according to Seeking Alpha. "So, he's got good momentum. Our offers coming out of the third quarter are resonating in the market. We had good gross add momentum coming out of the third quarter. That's continued into the early part of the fourth. We'll see where that goes, obviously, we have the holiday season in front of us ... we like the momentum we have at this point."
Specifically, Skiadas pointed out that Verizon gained 41,000 postpaid phone customers in its consumer business in the fourth quarter of 2022, and he said the company expects to exceed that figure in the fourth quarter of 2023.
That dovetails with recent predictions from the financial analysts at New Street Research. The firm noted that Verizon lost 263,000 consumer postpaid phone customers – widely considered the most valuable type of mobile customer – in the first quarter of this year. The company then narrowed those losses to 136,000 in the second quarter of this year, and further improved it to a loss of just 51,000 in the third quarter of this year. The New Street analysts in October predicted Verizon would reverse those losses completely in the fourth quarter of 2023 by adding 49,000 new consumer postpaid phone customers.
Verizon's losses are noteworthy considering the company maintained a dominant position in the 4G era. But Verizon's situation in the US market has slipped amid the transition to 5G, with rivals T-Mobile and AT&T – and the nation's cable companies – gaining hundreds of thousands of new postpaid phone customers every quarter.
Black Friday looms
Verizon this week debuted a new promotion in its pursuit of additional postpaid phone customers. The company said it would offer a free year of Netflix to customers who pay for a year's subscription to Paramount+ with Showtime, Xbox Game Pass Ultimate or NBA League Pass Premium. Further, as noted by The Wall Street Journal, Verizon is also offering both Netflix and Max for $10 per month, rather than the $17 per month it would cost for both separately.
Verizon's new promotions – which also include phone trade-in offers – reflect the start of the holiday shopping season. US operators generally offer steep discounts and promotions during the holidays – generally starting the Friday before Thanksgiving – in order to juice their fourth quarter results.
For example, T-Mobile recently announced its own Black Friday promotions. The company listed a number of phone offers alongside a noteworthy promotion for the company's fixed wireless access (FWA) home Internet service. T-Mobile said new FWA customers could get a free Amazon Fire 50" TV after they pay for two months of FWA services.
Others looking to get into the holiday shopping game include MVNO Mint Mobile, which announced three months of free service.
Looking for 5G growth
Broadly, Verizon, T-Mobile and other 5G providers in the US are looking for ways to cash in on their networking investments. For Verizon that investment is steep: The company purchased more than $50 billion in C-band spectrum for 5G and spent another $10 billion on equipment to put that spectrum to use.
Skiadas, Verizon's CFO, said this week that Verizon hasn't been keeping pace with its rivals during the past few years. "We're doing more of that now," he said.
Specifically, he said Verizon recently moved to a more regionalized management structure that will allow the company to offer different promotions in different areas. He also said the company redesigned its sales compensation structure to reward individuals rather than teams. "That was extremely important to incentivize the sales team in the right way and ensuring that we pay for sales performance there," he said. Finally, he said Verizon introduced its new myPlan pricing plans.
Looking beyond the mechanics of Verizon's business, Skiadas also discussed the structure of the US telecom industry. Companies in the space are increasingly looking to bundle different telecom services together in a way that more tightly ties customers to their providers.
But Skiadas suggested that's not necessarily a focus for Verizon. "We're not seeing that huge demand that others have seen elsewhere," he said in response to a question about convergence. He noted that just 10% of Verizon's wireless customers subscribe to a "converged bundle."
Skiadas also said Verizon has no plans to expand its fiber offerings outside its current Fios footprint. But he did say that Verizon customers with a converged bundle are less likely to cancel their service.
Subscribe and receive the latest news from the industry.
Join 62,000+ members. Yes it's completely free.
You May Also Like
---