Verizon gets 5G spectrum early, but T-Mobile still waiting
Verizon gets 5G spectrum early, but T-Mobile still waiting
Thanks to SES and Intelsat, Verizon is getting access to more C-band spectrum across the country. However, T-Mobile's own midband 5G expansion is stuck in congressional crossfire.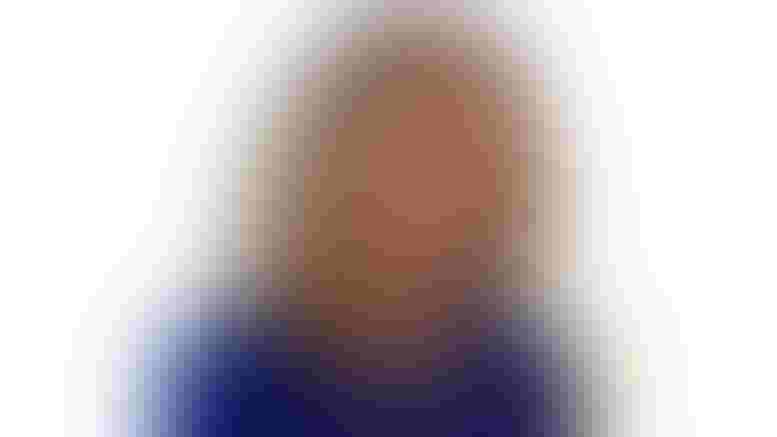 Lynn Cox.
(Source: Verizon)
SES and Intelsat both announced that they've finished clearing their satellite operations off the C-band ahead of schedule. The move has cleared the way for Verizon to light up its 5G network in the band.
And Verizon wasted no time in boasting of its new 5G position. "It is a massive capacity upgrade to our network," said Verizon Chief Network Officer Lynn Cox in a video from the company.
Verizon also issued dozens of press releases about its new C-band expansion, touting additional 5G capacity in cities ranging from Austin to Boston, Pittsburgh and Portland.
AT&T – another big C-band operator – said in response to questions on the topic that it would update its existing C-band deployments across 46 markets with additional spectrum. "In the coming months, markets like Denver and Atlanta will see performance improvements as we continue expanding the deployment of our entire licensed C-Band spectrum – an average of 80 MHz or more by market," according to an AT&T spokesperson. "And because our deployed cell site equipment, such as radios, are capable of handling the full bandwidth spectrum load, once a software update is completed, customers will immediately experience a dramatic increase in bandwidth."
As for T-Mobile, the company is still waiting for FCC approvals to deploy its own new 5G spectrum holdings. The company's 2.5GHz auction winnings remain stuck in limbo amid a regulatory kerfuffle that has restricted the FCC's auction authority.
"Verizon and T-Mobile have near parity in midband spectrum now, with AT&T not far behind," wrote analyst Roger Entner, of Recon Analytics, in a social media post regarding Verizon's new C-band expansion.
The $10 billion C-band clearing project
The new 5G spectrum for Verizon stems from the FCC's C-band auction that ended in 2021. The auction essentially required satellite operators like SES and Intelsat to move their existing operations out of the band so that the FCC could then auction the band for 5G operations. However, the agency also developed a $10 billion "incentive" plan to encourage the satellite companies to move quickly.
And move quickly they did. According to Ars Technica, SES and Intelsat have launched roughly a dozen satellites in the past few years to free up the C-band for 5G. Because they did so before December 2023 – two years before the FCC's mandated deadline – they're now entitled to receive billions of dollars in rewards from C-band auction winners like Verizon.
Of course, with that much cash on the line, it's no surprise there are disagreements among program participants. SES and Intelsat have been bickering for years over how to split their C-band incentive payments. The companies' legal battle over those payments appeared settled after they announced merger discussions. But their merger plans subsequently collapsed, and now their battle over C-band payments has returned to Intelsat's bankruptcy court, according to SpaceNews.
T-Mobile's waiting game
While Verizon touts its C-band capacity gains, T-Mobile has been stewing about its inability to deploy its own new midband spectrum holdings. "The FCC has failed to distribute the vast majority of the auctioned licenses, depriving Americans of new or upgraded 5G service," the Brattle Group wrote in its report for T-Mobile on the topic.
T-Mobile's situation stems from the FCC's Auction 108, which ended last year. T-Mobile spent $304 million in the auction, winning 90% of all the licenses sold.
However, the FCC lost its Congressional auction authority to administer spectrum licenses amid a Washington battle over the future of the 3.1GHz-3.45GHz spectrum band. As a result, T-Mobile's Auction 108 winnings have been stuck in limbo for months amid congressional crossfire.
The latest: Two top members of the Senate Commerce Committee are reportedly urging the FCC's leadership to release the spectrum to T-Mobile anyway. "A government regulator is withholding a legitimately obtained good from a regulated entity," wrote Ted Cruz (R-TX), and John Thune, (R-SD), according to Communications Daily. The FCC, for its part, has argued it cannot legally release T-Mobile's auction winnings.
T-Mobile's 2.5GHz spectrum licenses from Auction 108 are in mostly rural areas. The bulk of T-Mobile's midband 2.5GHz licenses came from its acquisition of Sprint. By the end of this year, T-Mobile plans to deploy roughly 200MHz worth of 2.5GHz spectrum – spectrum that's separate from its Auction 108 winnings. Moreover, T-Mobile also holds C-band spectrum licenses and spectrum licenses in the 3.45GHz band. The company has said it will start deploying that spectrum starting next year via dual-mode radios.
The capacity equation
To be clear, Verizon has been deploying 5G services in C-band spectrum since the beginning of last year. However, it did so with around 60MHz of C-band spectrum. Now – thanks to the efforts of satellite companies like Intelsat and SES – it has access to a total of around 160MHz. More spectrum typically translates into faster speeds for more customers.
According to Verizon's Adam Koeppe, more C-band spectrum provides the operator with "more capacity to accommodate more customers and more robust services for [the] customer."
Moreover, according to Verizon's CFO, it can also mean more revenues for the operator. He said customers often subscribe to more expensive plans – those that support Verizon's faster 5G connections – in locations where it offers speedy C-band coverage.
5G expands while capex declines
A final, noteworthy element in the C-band noise is that Verizon is reducing overall spending on its network. According to the financial analysts at Evercore, Verizon's capital expenses (capex) were down 12% in the second quarter of 2023. They expect Verizon's capex to decline fully 19% throughout 2023. "The decline in capex is primarily related to the end of incremental C-band spending," they explained.
Broadly, Verizon committed roughly $10 billion to its initial C-band buildout. That money, spent during the past few years, went to radio vendors and cell tower companies. Importantly, Verizon installed radios capable of supporting all of its spectrum holdings, so it did not have to install new radios to implement its latest C-band expansion.
But, in general, it appears that Verizon and other 5G operators have slowed their network spending faster than more vendors had expected.
"In terms of the slowdown, it's happening a little quicker than we thought it would, but it's no different than what we anticipate at this kind of stage in a deployment," American Tower's Steve Vondran explained last week at an investor event, according to Seeking Alpha. He said that operators often slow their spending after reaching their initial 5G coverage targets.
But Vondran explained that he expects Verizon, T-Mobile and other 5G network operators in the US to continue spending on their networks in the months and years to come.
"That second [5G spending] phase is really optimization," he said. "You're looking at the networks to figure out, where do you have holes to fill in? Where do you need to augment some of your capacity in the network? And then not everyone has a 5G phone yet. We're just now starting to get devices in the hands of people who use it. So the uptake on that network will happen. So is it next year? Is it 2025? I don't know. But I think that you will see that normal cycle take its place, and you'll see the uptick."
Related posts:

— Mike Dano, Editorial Director, 5G & Mobile Strategies, Light Reading | @mikeddano
Subscribe and receive the latest news from the industry.
Join 62,000+ members. Yes it's completely free.
You May Also Like
---