Millions of Brits are still on a Huawei core as government ban looms
Millions of Brits are still on a Huawei core as government ban looms
A recent report about Sky's apparent reliance on Huawei technology draws attention to the Chinese company's ongoing involvement in UK telecom.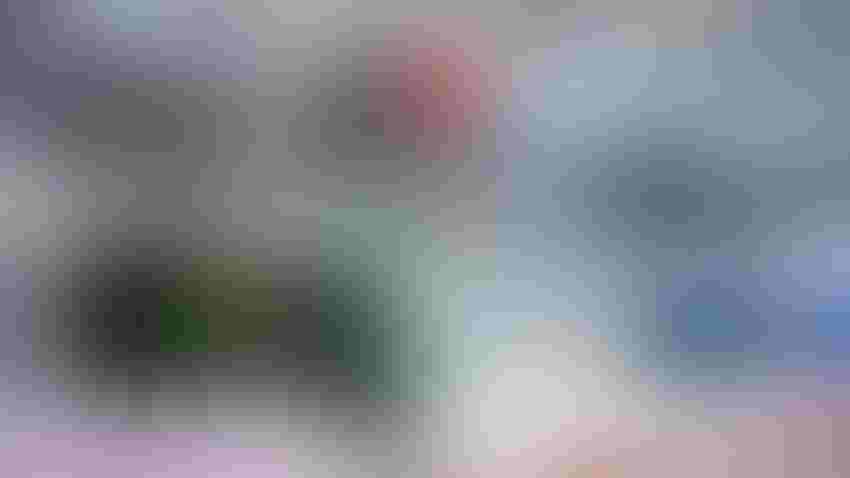 The Chinese vendor is slowly being evicted from UK networks.
(Source: Huawei)
Several years ago, telco customers of Huawei were hauled in front of parliamentary committees and grilled by politicians who evidently knew as much about telecom as the average infant. After the sudden, Trump-led backlash against the Chinese equipment vendor, authorities were determined to figure out why Huawei had such a commanding presence in UK telecom networks and how disruptive a switch to other vendors would be. But one company seemed to evade any scrutiny – the Sky business then controlled by media mogul Rupert Murdoch.
Better known as the TV paymaster of UK soccer, Sky had signed a deal in 2015 with Spain's Telefónica to piggyback on its O2 network as a mobile virtual network operator (MVNO). In this guise, it would be able to provide its own mobile services without the hassle and expense of building out a mobile network. Launch costs were put at £51 million (US$62 million) in the company's 2017 annual report. While Sky did not have to buy antennas and other radio access network (RAN) equipment, it did invest in its own "core" network software, the brains of the system. And judging by a recent report in the UK's Financial Times, the main provider of that software is Huawei.
The subject of that report was the service disruption caused by a swapout of Huawei products. Under government rules, companies using Huawei in the core of their operations must remove it by the end of this year. That marks an 11-month extension of the previous deadline after BT, the only one of the four network operators with a Huawei core, reportedly asked for more time. John Strand, the CEO of Danish advisory firm Strand Consult and a prominent Huawei critic, sees the FT story as a ploy designed to make the government agree to a further extension.
"Seen from my chair, it looks like a hoax," he said in comments emailed to Light Reading and sister site Telecoms.com. "The story has probably been produced to add pressure on UK gov to extend the deadline." The last problems with Sky's mobile service happened months ago and were unrelated to Huawei or any European suppliers, he believes.
Questionable and difficult moves
Neither Sky nor Huawei has denied that Huawei's products are used in Sky Mobile's core. The oddity is that Sky sought a relationship with the Chinese vendor in the first place. While government legislation forbidding the use of "high-risk" Chinese vendors dates back only a few years, BT and Vodafone had much older company policies not to put Huawei or ZTE in the network core due to security concerns. When BT bought the EE mobile business at the start of 2016, it already knew it would have to remove Huawei's core network products to comply with its own rules. This was around the same time that Sky was signing its MVNO deal with Telefónica.
Most of the spending on a mobile network goes toward RAN construction, but replacing the core is reckoned by various sources to be more complicated. By its very nature, software is amorphous and cannot easily be unplugged. Code is liable to seep throughout a system and be as hard to clean up as liquid spilt over a cluttered area. This partly explains why telcos have ended up with silos and outdated legacy platforms in their business and operational support systems. New software is added while the old leaves a stain.
This is also probably why BT is still using Huawei's core network products today, nearly eight years since it completed its takeover of EE. The operator has been shifting to a new core supplied by Ericsson and needs to have made the jump by December under the latest government orders. Until then, it must effectively deal with parallel cores and additional costs. There have been no reports of service problems on BT's network linked to this migration, but the telco has evidently been taking its time.
BT supports a much bigger number of customers than Sky, however, and it has not publicly made a request for another extension of the deadline to replace Huawei. At the end of March, it served nearly 26 million prepaid and postpaid customers, according to its own figures, compared with the roughly 3 million Sky claimed to have in a press release issued last November. Comcast, the US cable giant that bought Sky in 2018, does not clearly break out UK mobile numbers in its financial reports.
All that said, BT still seems to have a long way to go with less than three months to do it. The Ericsson core today carries more than 50% of traffic – although up to 90% in peak hours – and supports more than 60% of customers, meaning a substantial number are still on the Huawei platform. BT has emphasized the difficulty of extracting high-risk vendors from its network.
Sky declined to answer questions about its apparent decision to use Huawei, which vendor is replacing Huawei in its core and whether it is seeking an extension of the government deadline. In a brief emailed statement, a spokesperson said: "Sky is fully complying with government requirements on our mobile network, whilst making every effort to ensure we limit any potential impact on customers." Given BT's difficulties, it would be no surprise if Sky were struggling. After all, the UK incumbent was planning to replace Huawei even before it bought EE. At that stage, Sky didn't even offer a mobile service.
More broadly, there is known to be some disgruntlement within the UK telecom industry about the lack of financial aid from the government. US authorities coughed up taxpayer funds for the swapout of Huawei products used by smaller telcos. The UK's operators have had to foot the entire cost. BT recently put the figure at about £500 million ($603 million), the same amount it had estimated shortly after government rules were drawn up.
The consequences of a ban
All this is music to the ears of Huawei, which had long insisted that a ban would hinder the UK's rollout of 5G technology and lumber its telcos with unnecessary costs. Had there been no ban, it is hard to say if 5G would be more advanced by now. Virgin Media O2 (VMO2), which used hardly any Huawei technology, does not boast more extensive 5G coverage than other UK telcos. Yet Vodafone has made almost no progress on its planned switch across 2,500 sites – about 14% of its entire RAN estate – to an "open RAN" network served mainly by Samsung. After long-running trials, the commercial rollout did not even start until last month.
For all the UK's professed interest in open RAN technology, the country is on course to end up with 5G networks built mainly by Ericsson. Nokia, its Finnish rival, serves about half the RAN estate across BT and VMO2, but Three has been shifting entirely to Ericsson, and Vodafone appears to be using it everywhere bar those 2,500 sites. As for the core, three of the four network operators use Ericsson, and Three's Nokia core may eventually be dumped if authorities bless its merger with Vodafone. The UK's post-Huawei diversity plan has not exactly worked out.
In the meantime, Huawei is shrivelling. Having once employed more than 1,000 people in the UK, it is down to about 150. Annual revenues have similarly plummeted from more than £1 billion ($1.2 billion) several years ago to less than £200 million ($241 million). As well as targeting its role in 5G mobile networks, authorities have more recently ordered it out of fiber-based broadband systems. Without an unlikely change in government policy, nothing will eventually remain.
The maddest thing of all is that its technology remains so active, effectively serving millions of UK consumers, despite Huawei's "high-risk" (government wording) status. It might eventually disappear from the core by the end of this year. But the pace at which telcos are moving suggests it will have a presence in the RAN until the very end of 2027, the date of the government deadline for removing it from that part of the network. The government strategy between now and then is presumably to keep fingers crossed that nothing goes wrong.
Subscribe and receive the latest news from the industry.
Join 62,000+ members. Yes it's completely free.
You May Also Like
---