5G Monetization Gets A Boost With New Pricing Models
5G Monetization Gets A Boost With New Pricing Models
As global 5G adoption has proliferated and overtook 4G, operators everywhere now face a common question: How do we best design packages and pricing models to optimize monetization? #Sponsored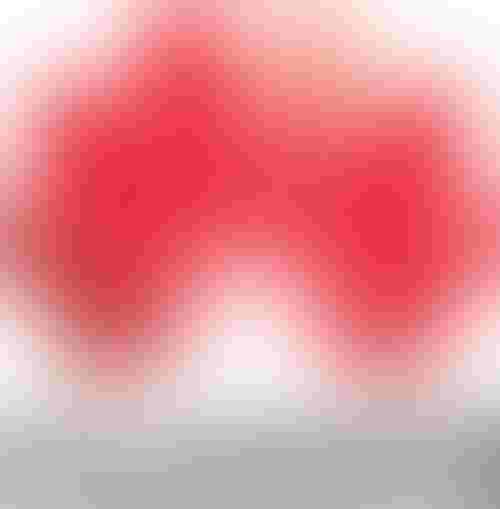 As global 5G adoption has proliferated and overtook 4G, operators everywhere now face a common question: How do we best design packages and pricing models to optimize monetization?




This was the key topic in a recent episode of Huawei's 5G Business Open Class lecture series, in which Nicole McCormick, Senior Principal Analyst at Omdia, shared her insights into 5G pricing strategies.




McCormick noted that in the consumer market, the root of 5G pricing strategy for operators is upsell – how can operators translate their 5G network investments into greater revenues per user?




"The basic premise is you want the consumer to pay more – so you need to offer more," McCormick said.




She noted that 5G offers a wealth of opportunities to do just that. Value-added upsell strategies can target a variety of consumer needs in the 5G era, including more data, faster speeds, and lower latency – all of which are both in demand and also easier for operators to deliver on 5G networks relative to 4G.




Pricing models are also shifting. According to Omdia, an increasing number of operators are increasing their data tiers and speed tiers, as well as service differentiators that package 5G rich services such as bundled cloud and gaming services. The latter is increasingly a golden pricing strategy for operators – one that layers on top of data and speed-based strategies to include bundled apps that motivate consumers to pay more.




The key principle here for operators is evolving from legacy pricing models to traffic value-based operation. While many 5G-rich apps might also be usable on a 4G network, their performance – and the consumer's experience – simply won't be as good.




That differentiation in performance and experience enables new opportunities for adding value for consumers – and pricing those products and services accordingly. Big-pipe downlink, high-speed uplink, and low latency are pillars of this differentiation, because they enable a wide range of highly desirable consumer experiences, including live broadcast upstream, high-performance cloud gaming, 4K streaming, and AR/VR, among other examples.




Some 5G pricing strategies aren't new, McCorkmick pointed out: Speed tiers already existed in the 4G realm. What's different now is that operators are able to scale those tiers all the way to 1GB/s, and add higher-priced packages to their offerings accordingly.




Similarly, the bundling concept isn't particularly new in the telco industry. Rather, the evolution here is what 5G allows operators to bundle – and the elite quality of the experiences that they can charge for accordingly.




While new use cases continue to emerge, 5G live streaming is one market with a business monetization case that operators are already proving with tangible results.




5G live streaming has been a crucial facet in the post-pandemic area across a variety of industries and uses. High-quality live streaming has become a crucial component of China's lucrratice e-commerce industry, for example, enabling higher consumer engagement at lower costs for retailers.




But this sales channel comes with challenges. When streamers try on clothes for a fashion retailer, for example, the video quality must be perfect – or risk losing sales. That's a scenario where high-performance uplink capabilities enabled by 5G become incredibly valuable – and can be priced accordingly.




The outsized benefits of 5G also enable operators to develop pricing packages for highly targeted user segments – another critical step towards optimal monetization.




One major operator has launched a solution targeted specifically at China's approximately 80 million delivery drivers and their unique mobile needs. The operator knew drivers needed massive amounts of calling minutes and high-speed data that wasn't WiFi-dependent to do their jobs.




But it also saw opportunities to enrich those core requirements with other value-added services that justified higher pricing, including premium video memberships, sponsored data for mainstream apps such as TikTok, and non-telco bundling such as insurance and smart helmets.




The operator saw similar opportunities in a very different segment: China's significant senior citizen population. Value-added services in this market include:
"Pay for Grandparents" option: adult children pay the monthly bill on behalf of their parents, since most payments are online in China and not an easy task for seniors.

Anti-fraud/anti-scam services to protect vulnerable citizens.

Free calling between family members.


The opportunities for highly differentiated – and higher value – pricing strategies abound in the 5G era. There are already "5G stock pro" and "5G gaming club" packages already on the market in China, for example, that offer customized services to the financial and gaming segments – and that command premium prices relative to traditional consumer tiers.




Those opportunities will continue to grow, too, as new services innovations – such as China Mobile's cloud phone or naked-eye 3D displays – go mainstream and command greater demand.




All of this speaks to the importance of value-based pricing models – delivering what consumers want in highly differentiated, unique ways and setting prices that match that value.




This content is sponsored by Huawei.
Subscribe and receive the latest news from the industry.
Join 62,000+ members. Yes it's completely free.
You May Also Like
---