Eurobites: UK mobile operators and government sign rural coverage deal
Also in today's EMEA regional roundup: EE gets busy in Scotland; NGMN Alliance goes cloud-native; Disney does deal with Telefónica.
Britain's Big Four mobile operators – EE, O2, Three and Vodafone – are to meet with government ministers today (Monday) to sign a £1 billion (US$1.3 billion) deal that its backers hope will take 4G coverage to 95% of the UK landmass by the end of 2025, thereby addressing the issue of "partial not-spots" in rural areas. The Shared Rural Network (SRN), as the agreement is officially known, sees the four operators investing £532 million ($696 million) in a network of new and existing phone masts, a network that will be overseen by a jointly owned company, Digital Mobile Spectrum Limited. The UK government will provide near-match funding of £500 million ($654 million), which will focus on providing new infrastructure in "total not-spot areas." However, according to news website City A.M, the scheme has been "watered down," with BT operating its own equipment in some areas covered by the scheme rather than sharing nicely with its rivals, which will collaborate to jointly build new sites that only they will share. In the same announcement, the government also pledged £5 billion ($6.5 billion) to subsidize the rollout of gigabit-capable broadband in "harder-to-reach" parts of the UK. (See Eurobites: UK govt offers £500M carrot to sort out mobile's rural 'not-spots' and BoJo's UK Broadband Plan Looks Barmy, but Don't Write It Off.)
On the subject of mobile masts in far-flung UK locations, the aforementioned EE has been tooting its trumpet about how many 4G sites it has switched on across Scotland since 2012: 2,300, to be precise. EE claims that the new mast builds mean that 69% of rural areas across Scotland can now receive its 4G service.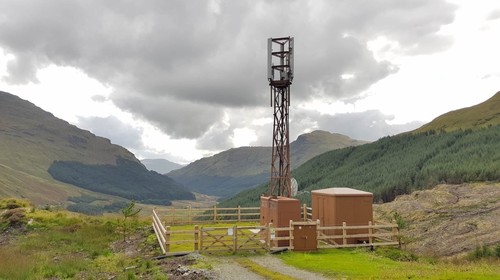 The NGMN Alliance has joined the growing list of industry organizations seeking to define the optimum telco approach to cloud-native deployments, announcing it has initiated work focused on "cloud native infrastructure, hardware dis-aggregation, open interfaces, open platforms, edge computing, and automation." The Frankfurt-based industry body acknowledges that "a number of industry organizations are currently working on different aspects of the topics," and that it "aims to facilitate a close alignment, leading to the integration of results to form a common architectural view."
The Walt Disney Company has done another deal with a European operator for the propagation of its imminent Disney+ streaming service. This time it's the turn of Telefónica, which will add the service to its Movistar+ platform. Disney+ will launch on March 24 in the UK, Ireland, France, Germany, Italy, Spain, Austria and Switzerland. (See Disney+ Accelerates Its European Invasion.)
The security or otherwise of the UK's 5G network is to be the subject of an inquiry by the government's parliamentary defence committee, Reuters reports. The inquiry is, of course, is largely prompted by ongoing concerns over the involvement of Huawei in the UK's 5G networks, an involvement that was given the green light, albeit with a number of conditions, by the Boris Johnson administration a few weeks ago. (See Tough UK limits on Huawei's role in 5G threaten telco plans and Eurobites: Trump Blows His Top at Boris Over Huawei – Report.)
Ireland-based Cubic Telecom is collaborating with Kymeta on a network platform that enables customers to switch from satellite to LTE connectivity "seamlessly." The technology is aimed largely at the emergency services, military users and the transport sector, with connected buses, ships, trucks and trains potentially benefiting.

— Paul Rainford, Assistant Editor, Europe, Light Reading
UPCOMING LIVE EVENTS
June 6-8, 2023, Digital Symposium
June 21, 2023, Digital Symposium
December 6-7, 2023, New York City
All Upcoming Live Events
PARTNER PERSPECTIVES
- content from our sponsors