Revolutionizing Telecom Connectivity: DAS and Small Cells Unleashed
Revolutionizing Telecom Connectivity: DAS and Small Cells Unleashed
It is no surprise that 5G technology is revolutionizing the telecommunications industry. This upgraded wireless network technology enables significantly more data to flow rapidly from one point to another. #Sponsored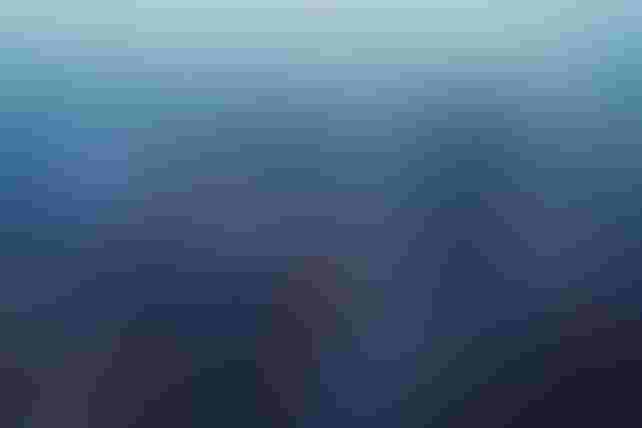 It is no surprise that 5G technology is revolutionizing the telecommunications industry. This upgraded wireless network technology enables significantly more data to flow rapidly from one point to another. That is driving, and is driven by, demand for increased communication speed and better inter-connectivity.
The obvious result is that consumers want and expect seamless access for any device, from any location, for any data-sharing purpose. As reliance on mobile devices and data services grows, so does the requirement for better telecom infrastructure to provide them.
Two crucial solutions have emerged to address these challenges, Distributed Antenna Systems (DAS) and Small Cells. They enable providers to meet the ever-expanding need for better coverage and capacity, what we might term 'hyper-connectivity.'
Distributed Antenna Systems (DAS)
A distributed antenna system is designed to overcome poor reception within a building or outdoor public location. It consists of a network of relatively small antennas that serve as cellular signal transmitters. The antennas are connected to a central controller, which is integrated into the wireless carrier's network.
Although sometimes known as an in-building wireless system, a DAS network can be used outdoors as well, unlike traditional macro cells. The strategic placement of antennas throughout a target area with high user density enhances both coverage and capacity by eliminating coverage gaps. Such gaps are often due to the materials used in the construction of a building, including concrete, metal and low-energy glass.
LEED-certified buildings can be a common challenge, causing cellular and radio frequency signals to bounce back. This can cause low signals or dropped calls. Also, high demand of voice and data services by multiple users can slow down or disrupt service. DAS networks overcome those challenges, greatly improving the user experience for voice and data service. They are therefore popular for venues such as stadiums, airports, shopping malls, and office buildings.
Small Cells
Small cells are low-powered radio access nodes that complement the macro cell infrastructure. They can be deployed in a decentralized manner in order to extend wireless coverage and capacity. Small cells are ideal for areas with high user demand in urban locations, and are commonly installed on utility poles, streetlights, and building facades.
The rapid growth in wireless devices and data access requirements are a challenge for traditional network infrastructure and macro cell towers. This can lead to network congestion, dropped calls, slow internet speeds, and poor coverage. Small cells can use existing cellular networks as neutral hosts, and a single network can be shared among multiple parties to reduce costs and manage overhead. This enables greater flexibility and functionality on the network.
Neutral-host DAS provides network upgrade overlays and improvements on existing technology frameworks. It can simplify equipment requirements, and provide more capacity, stronger signals and more reliable connectivity. Small cells can offer high-quality, seamless wireless connectivity with enhanced monitoring, real-time maintenance and 24/7 customer support.
Improving Network Connectivity, Coverage, Costs and Enabling 5G
The implementation of DAS networks and small cells offers significant benefits in connectivity, capacity and cost savings – benefiting telecommunications companies and their customers.
Enhanced Connectivity: Perhaps most importantly, DAS and small cells can ensure a seamless and robust connection for users under otherwise challenging conditions. When strategically deployed in areas with high user demand, DAS networks and small cells alleviate network congestion and provide reliable services at all times.
Indoor Coverage: As noted, materials used in the construction of modern buildings are often not connectivity-friendly. This is especially true of many energy-efficient materials, which can hinder the penetration of traditional macro cell signals. DAS networks help distribute coverage efficiently throughout building interiors, ensuring seamless connectivity for users.
Cost-Effectiveness: Building additional macro cell towers in order to increase connectivity is an expensive proposition. Deploying DAS and small cells in specific target areas provides the needed connectivity boost, without the need for extensive infrastructure development.
5G Enablement: The continued roll out of 5G technology will only increase the critical role that DAS networks and small cells play in ensuring wide-scale and reliable connectivity. That will also help enable the successful implementation of advanced technologies such as Internet-of-Things (IoT) and augmented reality.
Customized DAS and Small Cell Solutions – Revolutionizing Connectivity
We live in an increasingly data-driven world, and we need highly flexible and scalable networks that provide seamless connectivity to broader audiences with increased requirements to address telecoms needs of today.
TeleWorld Solutions, a leading provider of telecom infrastructure solutions, is at the forefront of driving innovation in the DAS and small cell space. With their extensive expertise, TeleWorld Solutions offers comprehensive services for network design, deployment, optimization, and maintenance. By leveraging their experience in working with major telecom operators, they can tailor DAS and small cell solutions to meet the specific needs of various environments, be it a dense urban landscape or a large-scale event venue.
TeleWorld Solutions also plays a crucial role in advancing 5G technology by seamlessly integrating DAS and small cells to overcome coverage challenges. Their end-to-end approach ensures that businesses, consumers, and industries benefit from the true potential of 5G connectivity.
Subscribe and receive the latest news from the industry.
Join 62,000+ members. Yes it's completely free.
You May Also Like
---