Who Should Be in LR's Hall of Fame?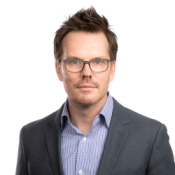 10/28/2010

Comment (24)

Our first-ever Light Reading Hall of Fame inductees will be announced on Tuesday night, and we'd like to get your predictions in the hours leading up to the big event. The Light Reading Hall of Fame seeks to recognize individuals for their reputation and notoriety in the field of next-generation telecommunications.

Of course, this being Light Reading and this being 2010, fame has morphed into a different monster. So in keeping with the times, we're recognizing both famous and infamous individuals for, in some cases, their outstanding technical contributions and, in other cases, their remarkable lack of ethics and decency.

Have a look at the survey below and ask yourself: Which five individuals have changed the face of the next-gen communications industry? Don't ask yourself out loud, though. That would be weird.


— Phil Harvey, Editor-in-Chief,
Light Reading

(24) |