Simplify your Multicloud Networking to Improve Business Agility and Reduce TCO
Date / Time:
Tuesday, December 13, 2022, 1:00 p.m. New York
Overview:


The convergence of cloud and communications is at a tipping point, accelerating the demand for new enterprise services. The dependence of these services on single hyperscale clouds can be a nightmare for availability and disaster recovery. Enterprises need to seek multi-cloud and hybrid cloud services to avoid getting handcuffed into a single cloud vendor and be able to take full advantage of a true modern network. Achieving that goal requires a multi-cloud networking solution with a routing fabric that enables cloud-to-cloud connectivity, connecting to multiple pools of capacity.
Key Topics will Include:
Speeding time to market – new applications can be deployed quickly across multiple national/international markets using inter-market connectivity
Business agility – flexible platforms allow for interoperability to IT service providers and site-to-site connectivity solutions
Expand market reach – leverage inter-market connectivity to reach more enterprises and interconnection among an ecosystem of providers
Reduce total cost of operation – direct cloud connectivity cuts data egress fees, and adding virtual router capabilities, removes investment in routing equipment
Increased security – direct connections create private network isolation for enterprises which is more secure than connecting through the public internet
Improved customer experience – low-latency performance assures consistent experience from the core to the edge
Business simplification - enabling customers to blend pools of capacity and provision across them. Simplify onboarding and reach customers through a single network interface
Rapid scaling - allow enterprises to create applications that can be programmed on top of a uniform API/SDK-like interface
Resource optimization - use of orchestration capability to launch or spawn virtual routers in different clouds
Speakers: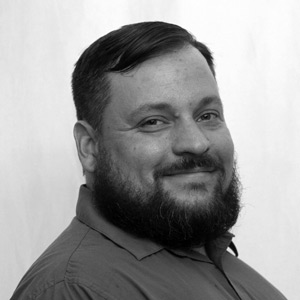 Chris Malayter, Vice President of Network and Interconnection, CoreSite | bio
Simon is Founder and Principal Consultant at Earlswood Marketing Ltd., an independent market analyst and consulting company based in the U.K.

Simon's research covers a variety of communications-related subjects, including next-generation core networks, radio access, and 5G, 100G/400/800G technology, IoT, Open Compute, smart NICs, uCPE, multicore processors and switching. In addition, to leading survey-based research projects addressing these areas, he has also hosted many Light Reading webinars and events covering next-generation networking technology. Simon has over 18 years market analyst experience and holds a Bachelor's in Electronic and Electrical Engineering from Brunel University, London.
close this window
Keyur Patel brings 20+ years of experience leading and executing complex networking projects at start-ups and market-leading public companies.

Keyur was a Distinguished Engineer at Cisco where he has played an instrumental role in architecting and developing Routing and VPN solutions including critical modifications to BGP, BGP NSR, L3VPNs, L2VPNs, EVPNS, MVPNs, Segment Routing, RPKI RTR Protocol, Interdomain Security, Routing Policies, and Routing Analytics. Prior to Cisco, Keyur held senior engineering positions at AYR Networks (acquired by Cisco) and Tasman Networks (acquired by Nortel) where he was responsible for the design and development of Unicast and Multicast Routing Protocols, Routing Infrastructure, and Layer2 protocols. Keyur holds 54+ patents in areas of Interdomain Routing and Security, Fast Re-Route Technologies, Network Service Chaining, Layer2 protocols, IPv6, TCP, VPNs, and Routing Virtualization technologies like Optimal Route Reflection. Keyur is very active in industry forums including IETF and has authored 50 RFCs and Internet Drafts. He also serves as a co-chair for Secured Interdomain Routing Operations (SIDROPS) working group at IETF. Keyur holds an MS in Computer Engineering from the University of Southern California (USC) and started his career working as a Research Assistant at USC's Information Sciences Institute (ISI).
close this window
Chris Malayter is Vice President of Network and Interconnection at CoreSite. He is responsible for leading network operations strategy and design, and capacity management, for CoreSite's data center portfolio and software-defined network, the Open Cloud Exchange®. Chris brings more than twenty years of network engineering experience and has held positions of increasing management responsibility at companies including Equinix and TDS Telecom. He has served as a board member of the Open-IX Association and is currently a member of the PeeringDB Board of Directors.
close this window
He is graduated from an engineering school and COPC certified. He has more than 20 years' experience in the field of telecommunications and more particularly in the audit, the strategic recommendations and the operational support to help the European & AMEA subsidiaries.
close this window
Robert leads the Cox access engineering team that manages the technical deployments for Cox FTTH builds for both residential and commercial customers. Robert previously led the Cox commercial services engineering that built a national Cox Business services backbone and metro access network. He started his career at BellSouth and later AT&T. He was part of the product management team that launched DSL services as well as the initial fiber-to-the-cell site builds. He is a former board member and treasurer of the Metro Ethernet Forum.
close this window
Tom Williams is Chief Technology Officer with Schurz Broadband Group. Tom began his career in the cable industry as an R&D engineer at Scientific-Atlanta developing and deploying the first digital set-top boxes. He moved into consulting with KPMG and later joined Comcast as the Regional Director of Engineering where he was first to deploy new technologies for the company including the VOD, HD-DVR, CHSI, HDTV and more. In 2006 Tom joined ARRIS as Vice President of Marketing and Business Development, where he won 2 AMY awards and implemented a company-wide brand transformation and management strategy. Tom returned to consulting, as a Managing Partner with Brightset Consulting specializing in global marketing and communications strategies for technology companies. He joined the Schurz Communications leadership team in 2016 where he drives technology strategy for the company.

Tom is a long-standing member of SCTE, CTAM, NCTC and WICT. He enjoys mentoring young people interested in technology and advanced video related careers. He has served as a Board member on the Baltimore County Technology Council and the Technology Board for the University of Maryland driving technology solutions to serve students and faculty of the college. Tom was inducted into the prestigious Cable TV Pioneers in 2019.

An active participant in his hometown of Atlanta, he enjoys coaching youth sports teams, serving on community technology boards and supporting local and military-owned business growth. Tom is a member of the American Legion and a United States Marine Corps veteran. He is a member of the Marine Corps Memorial Association that educates and connects others on the history of the Corps and the sacrifices of those who serve.
close this window

Webinar Registration
To register for this webinar, please complete the form below. Take care to provide all required information (indicated in
red
). Press
Register
to complete your registration. If you have already registered for our site or for one of our webinars, you may
login
to register without re-entering your information.