Have YouTube TV, Will Travel
Google is taking YouTube TV to new markets.
The $35-per-month OTT service is heading to ten new cities, including Dallas-Fort Worth; Washington, D.C.; Houston; Atlanta; Phoenix; Detroit; Minneapolis-St. Paul; Miami-Fort Lauderdale; Orlando-Daytona Beach-Melbourne; and Charlotte. The expansion comes after the launch of YouTube TV in April in five initial markets: New York, Los Angeles, the San Francisco Bay Area, Chicago and Philadelphia. (See YouTube TV Is Here... in 5 Markets.)
The subscription video service from Google (Nasdaq: GOOG) is probably best comparable to AT&T Inc. (NYSE: T)'s DirecTV Now offering. It too starts at $35 per month as a standalone service, although where DirecTV Now has yet to sign a licensing deal with CBS Corp. (NYSE: CBS), YouTube TV carries all of the major broadcast networks plus ESPN and more. YouTube TV also includes a cloud DVR feature, although commercial fast-forwarding -- one of the top perks of a DVR -- is disabled for many programs. (See YouTube Rains on Cloud DVR Parade.)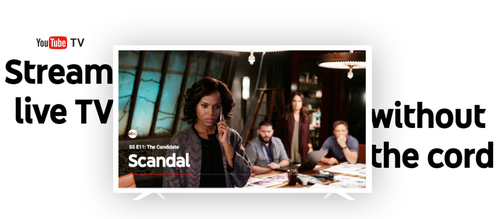 So far, Google hasn't released subscriber numbers for YouTube TV, although the company did mention in a blog post that it now has 1.5 billion viewers logging in to the traditional YouTube site every month.
DirecTV Now started out strong, with Bloomberg reporting that 328,000 subscribers signed up in the first two months. But the service has been plagued by technical problems, and the same Bloomberg story claims DirecTV Now lost 3,000 subscribers in the third month after its debut.
AT&T does have one major advantage over Google: The telco can bundle its TV service with a wireless subscription. In fact, while DirecTV Now is priced at $35 a month under normal circumstances, AT&T is offering it for only $10 per month when a subscriber also locks in to an unlimited wireless data plan. (See Why You Can't Quit Cable TV.)
As for YouTube TV, Google says that so far, millennials represent the largest consumer demographic signing up for the new service.
— Mari Silbey, Senior Editor, Cable/Video, Light Reading
PARTNER PERSPECTIVES
- content from our sponsors