For all the conference hype around 4K/Ultra HD video and virtual reality -- and some truly mind-boggling demonstrations -- the in-home experience for both technologies is still severely limited. Content companies are wading very slowly into 4K after the 3D TV debacle, and VR is still in the early stages of building its ecosystem of consumer devices, production tools and distribution channels.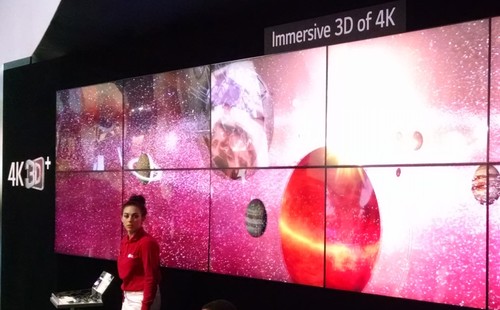 That said, there are milestones to celebrate from time to time, and this week Sony Corp. (NYSE: SNE) offers the latest with the launch of a new 4K movie streaming service set to debut on April 4.
Dubbed ULTRA, the new service pairs content from the Sony Pictures Store with Sony 4K Ultra HD TVs. The content isn't cheap -- $30 per title -- but the catalog includes some new releases along with classics like Crouching Tiger Hidden Dragon and Ghostbusters. Many titles are also offered in High Dynamic Range (HDR).
With the launch, Sony joins pay-TV providers Comcast Corp. (Nasdaq: CMCSA, CMCSK) and AT&T/DirecTV, along with online streamers Amazon.com Inc. (Nasdaq: AMZN) and Netflix Inc. (Nasdaq: NFLX), in the 4K/UHD ring. However, AT&T Inc. (NYSE: T) will still take the prize for live 4K streaming with the introduction next month of 4K broadcast coverage of the Masters Tournament at Augusta National. The golf tournament is set to begin on April 7, and the live UHD broadcast will be the first by a US pay-TV operator. (See also Sports in 4K, It's Coming.)
---
For more on TV technology trends, check out our dedicated video services content channel here on Light Reading.
---
On the VR front, Turner Sports is moving the ball down court with news that it will offer a live 180-degree stream of Final Four college basketball games this week. That's not quite virtual reality, but it will allow consumers with a Samsung Gear VR headset to watch the NCAA basketball matchups in surround view. Regular viewers will also get a chance to see a 2D version of that stream on the NCAA March Madness Facebook page, along with some 360-degree highlights.
Are we there yet with 4K and VR? Not so much. But we are getting a little bit closer.
— Mari Silbey, Senior Editor, Cable/Video, Light Reading