Customer experience is driving the third generation of CenturyLink's programmable services backbone (PSB), according to the man now in charge of the network operator's network virtualization process.
Anil Simlot stepped into his new position as vice president of virtual services development and support at CenturyLink Inc. (NYSE: CTL) upon the departure of his former boss, James Feger, for F5 Networks Inc. (Nasdaq: FFIV) earlier this summer. But he is not a new face to the PSB development effort, having been part of that pioneering deployment from its early days. Now it falls to Simlot to guide the PSB effort as it evolves to edge computing. He tells Light Reading that evolution is based on creating an automated and flexible approach to where services, virtual network functions and applications are located, based on delivering the best customer experience. (See Feger Leaves CenturyLink for F5.)
"Our game plan is to expand the role of the PSB and put more VNFs on it in order to provide the customer the services that they want," Simlot tells Light Reading in an interview. "To us, PSB is just one use case of an edge compute. It basically allows us to virtualize our software, virtualize the services that we want to put there, and provide those to our customers, to provide a better customer experience by giving the customer the ability to pick and choose what VNFs they want to put on there."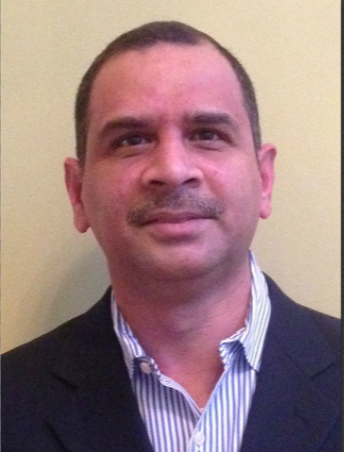 CenturyLink currently has about 25 to 30 use cases it is exploring for deployment at the edge, including both customer-facing services and infrastructure services, he adds. And where and how those are deployed, whether in a virtualized environment, or on a bare metal kind of a server, will depend on the specific requirements of each service, Simlot says.
For example, some services, such as network-based security, are more likely to reside in an IP point of presence, where the PSB first started. Others need to be closer to the cloud or in a Central Office and still others will reside at the customer premises, he says.
"We have a very open mind as to how we go forward on this thing, and it's all driven by what kind of a customer experience we want to get," Simlot comments. "We cannot say that I will support everything from one place, it has to be wherever it makes most sense. So we are keeping things very open, our orchestration systems that we are building, we are building in a way such that it doesn't matter where the service is being instantiated, and it will have logic in it to put it wherever it makes most sense."
The key piece is automating the process for customers, whether it's a business or a consumer, so they can get the services they need as quickly and easily as possible, Simlot says. On that front, CenturyLink is incorporating key technology from two acquisitions, ElasticBox and Level 3 Communications, as well as internally developed software it created using some of the Open Network Automation Platform (ONAP) code.
Instead of a master orchestrator, CenturyLink has domain orchestrators, including the Cloud Application Manager it acquired with ElasticBox, the Victor software its developers built on pieces of ONAP code (which was then upstreamed) and what Level 3 called Network as a Service, an on-demand service capability originally developed by tw telecom before it was purchased by Level 3.
"So Cloud Application Manager is perfect for putting workloads on third-party cloud or our own cloud," Simlot explains. "Then we have Victor, which is perfect for working VNFs and OpenStack and stuff like that, and then we have the Network as a Service platform, which has been working perfectly for our PNF environment."
---
Deep dive into real-world issues and virtualization deployment challenges with industry leaders. Join Light Reading at the NFV & Carrier SDN event in Denver, September 24-26. Register now for this exclusive opportunity to learn from and network with industry experts – communications service providers get in free!
---
CenturyLink will leverage the same edge compute platform to deliver infrastructure services in support of 5G rollouts, much as it does for wireless services today but with greater granularity.
"As the 5G rollout happens, or as people start putting more latency-sensitive applications out there, they need somebody to be able to provide the infrastructure where they can host this environment, and we think that we are sitting at a very favorable spot, because we are, in most of the cases, the first hop away from wherever the cell tower is or wherever the application is or where the customer is," Simlot says. "Depending on the application and the use of that application, we can provide the same kind of support for our larger wholesale customers, wireless customers or even for our own customers, depending on the applications that they want to use. So we think that we can leverage our edge compute platform, as well as our infrastructure, very effectively to help our customers support their end users."
Not surprisingly, when asked about the challenges to doing all of this, Simlot cites operations as the ongoing issue, particularly when it comes to tying together the teams working on virtualization, primarily in a dev-ops fashion, with the more traditional network operations. But that effort also is focused on what it takes to make the customer experience better overall.
"I just continue to focus on the customer experience and the operational support model, so those are the two things that are really the biggest items on my mind," he says. "I'm constantly looking to see how we can improve them and how we can develop the operational models that will be sustainable, and we can scale them to support the virtual environment, the edge compute, the orchestration, the SDN capabilities. I just think it's such a big change from what we used to do and how we used to operate, that it will take us some time. We're taking baby steps to it, that's the big thing that worries me. Those are the two things, I guess, that worry me, customer experience and operations."
Related posts:
— Carol Wilson, Editor-at-Large, Light Reading