Vietnam's semiconductor sector rides high in the wake of US investments
Vietnam's semiconductor sector rides high in the wake of US investments
Vietnam's rapidly developing semiconductor industry is set to climb higher in the global manufacturing supply chain in the wake of new US investments.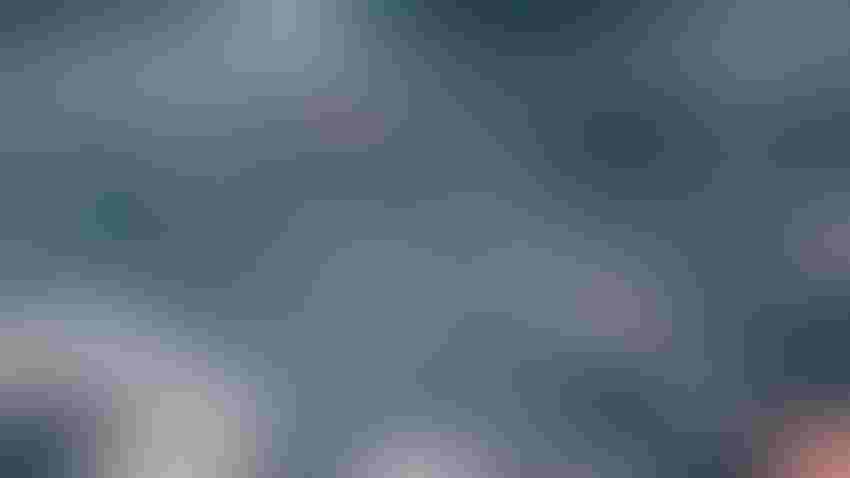 Vietnam has solidified its position as an emerging chip manufacturing powerhouse following the two-day visit this week of US President Joe Biden that concluded, among other things, with a newly signed bilateral agreement that seeks to expand the capacity of the semiconductor ecosystem in the country.
As part of the agreement, the US government will provide a $2 million seed funding to launch comprehensive workforce development initiatives in Vietnam to jointly develop hands-on teaching labs and training courses for semiconductor assembly, testing and packaging. The initiatives will be laid out with future support from the Vietnamese government and the private sector.
"The United States recognizes Vietnam's potential to play a critical role in building resilient semiconductor supply chains, particularly to expand capacity in reliable partners where it cannot be re-shored to the United States," the White House said in a statement.
Furthermore, the two countries signed a memorandum of understanding to bolster technical cooperation around rare earth elements resources, which are critical components in the production of modern electronics from smartphones to hybrid cars.
Vietnam has the world's second-largest reserves of rare earths -- an estimated 22 million tonnes -- second only to China, according to the United States Geological Survey (USGS). Reuters reported in July the country aims to raise its raw rare earths production to 2.02 million tonnes of unprocessed minerals a year by 2030.
Deepening ties
Senior executives from US semiconductor firms Amkor, GlobalFoundries, Intel and Marvell joined President Biden at the Vietnam-U.S. Innovation & Investment Summit Monday where billions of dollars in partnerships and business deals have been forged. 
Many of these companies already have presence in the country. In recent years – with the trade practice known as "friendshoring" – they have deepened their ties in Vietnam with new investments as they move part of their supply chain to friendlier shores. This is to protect their businesses from any setback arising from the geopolitical tension between China and the US.
Amkor Technology, which provides product packaging and testing services, will open its state-of-art factory in Bac Ninh Province next month. Located at the Yen Phong 2C Industrial Park, the sprawling facility that measures more than 176,500 square meters and one of the largest of Amkor's sites globally will be churning out advanced system in package (SiP) assembly and test solutions used by semiconductor and electronic manufacturing companies worldwide.
Amkor will be spending approximately $1.6 billion until 2035 on its new factory in Bac Ninh. This investment is on par with Intel's $1.5 billion chip assembling plant in Ho Chi Minh City (HCMC). Reports earlier this year said Intel is weighing on putting additional investment in Vietnam worth another $1billion – but Malaysia and Singapore are said to be in the running to snag this massive business deal.
Synopsys has also ramped up its presence in the country, opening last October a chip design center in HCMC in partnership with the Saigon Hi-Tech Park. The company donated software licenses worth dozens of millions of U.S. dollars to the center through its program that provides EDA tools to train future chip designers from universities across the city.
Likewise, Marvell – which has been in Vietnam for a decade focusing on high-speed data center optical connectivity, storage, and analog mixed signal semiconductor technology – will also set up its own world-class design center in HCMC, which will be operational by the end of 2024.
Marvell CEO Matt Murphy, who joined the US delegation in Vietnam early this week, revealed the company will grow its Vietnamese workforce by 50% over the next three years. It will also increase its internship and university relations programs and would double funding for the Marvell Excellence Scholarship program to support talented students pursuing degrees in engineering and computer science at selected universities in the country.
"To succeed, we need to invest worldwide. Vietnam is growing as a center of semiconductor innovation. With our design center and scholarship program, we are committed to growing high-value semiconductor jobs in the country," said Murphy in a statement.
According to GlobalData, the country's semiconductor industry has partly helped the country shine amidst a global economic downturn.
"Vietnam is becoming a pivotal figure in the redirection of worldwide supply chains, moving away from China," said Maheshwari Bandari, economic research analyst at GlobalData, "The focal point is the Deep C Two industrial estate in northern Vietnam, a hub for major global suppliers. The escalating demand in this zone emphasizes its importance as businesses aim to diversify beyond China's reach."
"Vietnam's advantageous geographical position and growing industrial areas, managed by entities like Deep C, are drawing manufacturers. This transition highlights Vietnam's escalating role in the reconfiguring global supply chain scenario, signifying a fresh phase in its economic journey," Bandari added.
Engineer shortage may derail industry's growth
Vietnam has long since followed China's footsteps to be the factory of the world by investing in roads, ports, airports and other infrastructure. It was the first in the region to build up supply chain capability for many sectors years ago.
It has invested billions of dollars in setting up research and education centers to train workers to attract major chip manufacturers. According to Dezan, Shira & Associates, over 40% of Vietnam's college and university graduates specialize in science and engineering, representing a significant proportion of the labor force.
But as foreign chip companies arrive to set up a manufacturing base in Vietnam, the local talent pool struggles to fill rising demand. If the perennial shortage of engineers persists, it may derail Vietnam's ambition to become a semiconductor powerhouse.
"Engineering talent is one of the major challenges facing the industry," said Marvell's Murphy, pointing out a roadblock that could derail Vietnam's rise as a major player in the global semiconductor ecosystem.
It's hardly surprising therefore that semiconductor deals hatched in the country are always coupled with training programs to upskill local talents.
Vietnam has only 5,000 to 6,000 trained hardware engineers for the chip sector, against expected demand of 20,000 in five years and 50,000 in a decade, according to Vu Tu Thanh, head of the Vietnam office of the US-ASEAN Business Council.
"The number of available hardware engineers is way below what is needed to support multi-billion-dollar investments, about one-tenth of expected demand over the next 10 years", Thanh told Reuters.
A temporary fix to the problem has been the influx of foreign engineers that help plug the talent gap.  However, the pressure to produce enough highly skilled workers to support the industry will mount as Vietnam climbs higher in the semiconductor value chain.
At present, the country is mostly involved with the semiconductor industry's low-margin packaging and testing sector. Industry observers say this may limit its ability to climb up the value chain to enter the semiconductor design and manufacturing field, which require specialized labor and manufacturing infrastructure.
With investments made by both Synopsys and Marvel on chip design centers, Vietnam is definitely on the path to move up the value chain.
"Vietnam has the potential to become a semiconductor manufacturing hub. It will just take some time," said Filippo Bortoletti, country director – Vietnam, Dezan, Shira & Associates in a report last April.
Subscribe and receive the latest news from the industry.
Join 62,000+ members. Yes it's completely free.
You May Also Like
---