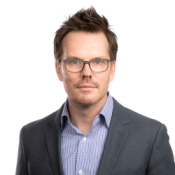 6/13/2006

Comment (0)

1:00 PM -- Oh, if ever there was an NPR pledge-drive moment in time…

From The Philter's smoking grassroots file, I present this morning's press release on a new song about saving the Internet:


WASHINGTON -- Independent singer-songwriters Jill Sobule, Kay Hanley (founder of the band Letters to Cleo) and Michelle Lewis have "banded" together to show the importance of Internet freedom to new and independent artists.

The trio's new supergroup -- dubbed "The Broadband" -- today released a new song to promote Net Neutrality, the fundamental principle protecting a free and open Internet, which is threatened by legislation in Congress. The song, "God Save the Internet," can be downloaded for free exclusively at www.SavetheInternet.com/broadband

"While 'God Save the Internet' is tongue-in-cheek, it's scary because it's true," said Jill Sobule. "The telecommunications industry is really trying to destroy our Internet. Take action now while you still can."

The Broadband's new song arrives at a critical juncture for Internet freedom. On June 8, the House of Representatives passed the Communications Opportunity, Promotion and Enhancement (COPE) Act without including any meaningful Network Neutrality provisions. The Senate will take up this crucial issue over the next few weeks.

"The idea that the citizens of the world are somehow squatting on the telecom giants' pipes is ludicrous," said Kay Hanley, founder of the alternative rock band Letters to Cleo. "I found out what these guys were up to, I jumped at the opportunity to get involved. This is a fight for our generation, if ever there was one."

The SavetheInternet.com Coalition is a broad, grassroots effort that has brought together more than 700 groups, 5,000 bloggers, and nearly a million people who have signed petitions and sent letters to Congress in support of Internet freedom. Members of the coalition, which is being coordinated by Free Press, include MoveOn.org, the Christian Coalition, Consumers Union, the National Religious Broadcasters, the Service Employees International Union, the American Library Association and the American Civil Liberties Union.

To listen to "God Save the Internet" or learn more about how Network Neutrality affects artists and musicians, visit www.savetheinternet.com/broadband


Does it smell like patchouli in here or is it just me?
A better question: Which one of the three superbroadbandgroup members has hairier armpits? Jill Sobule, Kay Hanley, or Michelle Lewis? Sight unseen, I'm going to say Sobule because her bio says she's a "veritable gypsy." Just a hunch.
Let me know when Bono is aboard.
— Phil Harvey, John Tesh Totebag Editor,
Light Reading

(0) |