Also in today's EMEA regional roundup: Telia seeks to smooth path to Bonnier acquisition; VEON sets out its long-term strategy; Deutsche Telekom connects the car to the smart home.
Iliad is in talks with InfraVia, a French private equity firm specializing in the infrastructure sector, regarding the setting up of a partnership aimed at accelerating FTTH rollouts in sparsely populated areas of France. In a statement, the operator said that to help facilitate the proposed partnership it has set up a "special entity to actively manage fiber lines," which will enter into a long-term service agreement with Iliad's existing broadband unit, Free. According to Iliad, the partnership would form part of France's national broadband plan, France Plan Très Haut Débit.
The InfraVia news comes on the day Iliad announces its first-half results, which see group revenues rise 8.4% year-on-year to €2.6 billion (US$2.8 billion), though operating losses in Italy led to a 7.4% decrease in group earnings, to €802 million ($877 million). Free added 172,000 FTTH subscribers in the second quarter, giving it, it claims, the top spot among French operators in this particular metric. Yesterday, Iliad announced it would work with Nokia to build out its 5G network in France and Italy. (See Eurobites: Nokia Lands 5G Deal With Iliad and Eurobites: Nokia Lands 5G Deal With Iliad.)
Sweden's Telia has offered to allow TV distributors in Sweden and Finland "fair and reasonable" access to its free-to-air and basic pay-TV channels in a bid to allay European Union competition concerns over its planned $957 million acquisition of Bonnier Broadcasting. As Reuters reports, EU authorities were worried that Telia's rivals would be locked out of Bonnier's TV channels if and when the deal is completed. (See Eurobites: Telia's Bonnier Deal Comes Under EU Scrutiny and Eurobites: Telia Turns Up TV Offer With Bonnier Acquisition.)
VEON, the Amsterdam-headquartered but Russia-focused operator, has been setting out its long-term strategy, which appears to be a three-pronged affair involving: the fundamentals of mobile and fixed-line connectivity services; new services built around existing digital technologies, with an emphasis on big data and artificial intelligence; and "future assets," an approach that seeks to indentify, acquire and develop new technologies that hopefully open up fresh growth opportunities. (See The murky status of Russian 5G.)
Deutsche Telekom is touting a new function for its CarConnect app, which, assuming they are Magenta SmartHome users, links drivers' vehicles to their homes, enabling them to control the lights, blinds and (bizarrely) music at home while still on the road. Presumably, this will allow discerning German users to play all the albums they really can't stand anymore when they are 100 miles out of earshot.
TalkTalk Business has appointed Jonathan Kini as its new managing director, replacing Kristine Olsen-Chapman. Kini has held senior roles in Virgin Media and Vodafone but most recently worked for energy company Drax as CEO of its Customer Business division. A local lad, Kini will be based at TalkTalk Business's headquarters in Salford Quays, next door to Manchester.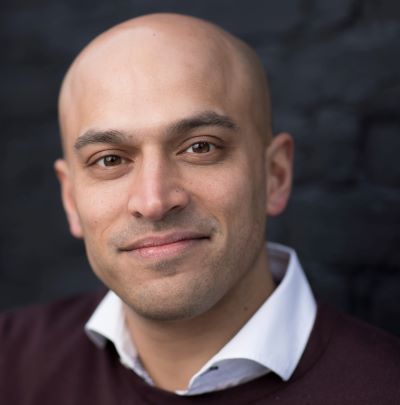 Swedish mobile operator Tele2 has deregistered from the US Securities and Exchange Commission in what it says is a bid to reduce financial reporting complexity and administrative costs. Tele2's shares will continue to trade on Nasdaq Stockholm.
UK altnet CityFibre has appointed James Cushing its "city manager" for Northampton, the town (that's right, it's not actually a city) in the English midlands that is to be the subject of a £40 million ($48.1 million) fiber rollout. Cushing has almost 20 years' experience working for local government organizations in and around Northamptonshire. (See Eurobites: CityFibre Secures £1.12B for Fiber Rollout.)

— Paul Rainford, Assistant Editor, Europe, Light Reading