The oxymoron of single-vendor open RAN is on the rise
One of the flaws in Gartner's famous and oft-derided hype cycle is an implicit assumption that all technologies follow the same path. After the trigger comes the peak of inflated expectations and trough of disillusionment before said technology ultimately powers up the slope of enlightenment and onto the plateau of productivity.
Experience tells us that some technologies never make it as far as the slope of enlightenment. After the trough of disillusionment comes the funnel of despair, soon followed by the bog of doom. WiMax is a high-profile connectivity example of a spectacular bellyflop into that bog after it was hyped for years as a 4G rival to LTE, the standard that won the fight. But there are others.
The current mobile contenders must include open RAN, a set of interfaces that has garnered far more attention than it deserves (such is the nature of hype). Given the exabytes of coverage, you would think open RAN does something remarkable, like interplanetary communication. And yet it's both arcane and dull, merely allowing bits of equipment and code from different suppliers to work together as cohesively as a Formula One pit crew.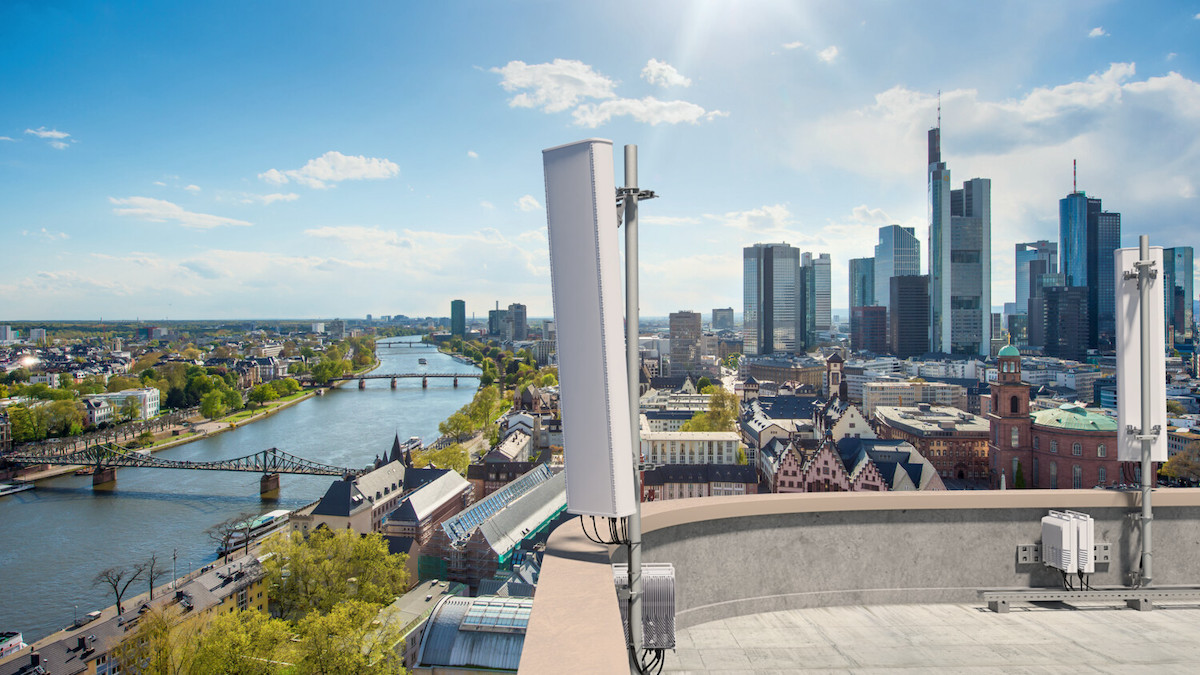 Nearly all operators still buy all the products for a mobile site from one big vendor's system. Doing so avoids concern about the incompatibility of different suppliers, the expense and hassle of the Lego-like assembly job (so-called systems integration). The downside is being wholly dependent on that big vendor, a worry exacerbated by years of consolidation and Huawei's fall from grace in a few countries.
Hijacked by geopolitics, open RAN was touted two or three years ago as a Huawei alternative. Even in more informed circles, it was depicted as a competition booster and skeleton key to avoid vendor "lock-in." It would allow specialists – a builder of radios, say – to compete against a big vendor without needing the full set of RAN products. The combination of specialists from several different fields could feasibly substitute for an Ericsson or Nokia.
Open RAN washing
Unfortunately, a few things went wrong with the narrative last year. The first was the perhaps inevitable uptick in single-vendor open RAN deployments, which seem likely to account for an even bigger share of the open RAN market this year. In the US, Samsung is selling equipment that conforms with open RAN specifications while major customers continue to buy its entire stack of products, leaving no immediate vacancy for other vendors. To greenwashing and pinkwashing, add the telecom-specific open RAN washing – promoting change through labels and PR without actually changing.
Meanwhile, the specialists have decided to break out of their shackles and expand into other bits of the value chain. Having already stepped from software into hardware, Mavenir has recently been advertising itself as a systems integrator and "end-to-end" supplier. Japan's NEC, once recognized (in telecom) mainly for its 5G radio units, has moved into both software and systems integration. Fujitsu, a local rival, is on a similar course.
---
Want to know more about 5G? Check out our dedicated 5G content channel here on Light Reading.
---
So what? More competition of any kind is surely a positive, and the use of open RAN specs should make swap-outs much easier in future. One problem with this retort is that smaller specialists do not have the resources to expand. Even Mavenir, as a mid-size player making less than $1 billion in annual sales, may struggle against big corporations like Samsung (a monster, with annual sales of about $220 billion), NEC (which reported revenues of about $28 billion for 2021) and Fujitsu (roughly $27 billion). There is a danger of giants flattening the specialists.
Also doubtful is that Samsung's presence in certain US networks will diminish as bits of it are swapped out for other suppliers. This is best described as the meal deal phenomenon. Buy a sandwich, fries and soft drink combo from your local fast-food outlet and you will certainly pay less than if you bought those items separately. Similarly, when Samsung contracts are up for renewal, customers sticking with it for all their goods will probably pay less per unit than one decamping to another supplier for software.
A multitude of dependencies
This is no great revelation. For the last couple of years, Neil McRae, the former chief architect of BT, has told anyone prepared to listen that he saved money by shrinking his pool of suppliers – not expanding it. Money is not everything, of course, and someone else might settle for a larger fee to avoid heavy reliance on a few big vendors. But they would be wrong to think more suppliers always lessens the dependency risk.
The opposite may even be true. To minimize this risk today, operators usually keep two or three big vendors in the mix. Even if they are assigned different geographies, one could conceivably step in if its neighboring rival suffers problems. But if an open RAN operator is using an array of specialists, each assigned a particular domain, it would need double the amount to avoid dependency of any kind. This does not seem to be happening in some of today's most prominent rollouts. Germany's 1&1, for instance, appears to have no understudy to Rakuten for RAN software.
If only open RAN components were truly "plug and play," as easily replaceable as a broken bit of Lego. Alas, its open interfaces have not made the systems integration job any simpler, admits Yago Tenorio, the networks architecture director for Vodafone. Nor will they, he told Light Reading last year. Ensuring two suppliers can harmonize like choirboys takes lots of effort, and that probably helps to explain why single-vendor open RAN holds appeal.
Open RAN is not destined for the bog of doom. Most analysts confidently predict it will continue to grow its share of the total RAN market this decade. By 2030, there is every chance it will be taken for granted, baked into official standards and equipment tenders. The doubt is that conformity with industry specs will make a shred of difference to the market.
Related posts:
— Iain Morris, International Editor, Light Reading