Docomo to sell vendor-agnostic open RAN software outside Japan
Docomo to sell vendor-agnostic open RAN software outside Japan
Software move by Docomo revealed after Japanese operator and Vodafone pen a white paper complaining about incomplete open RAN interfaces.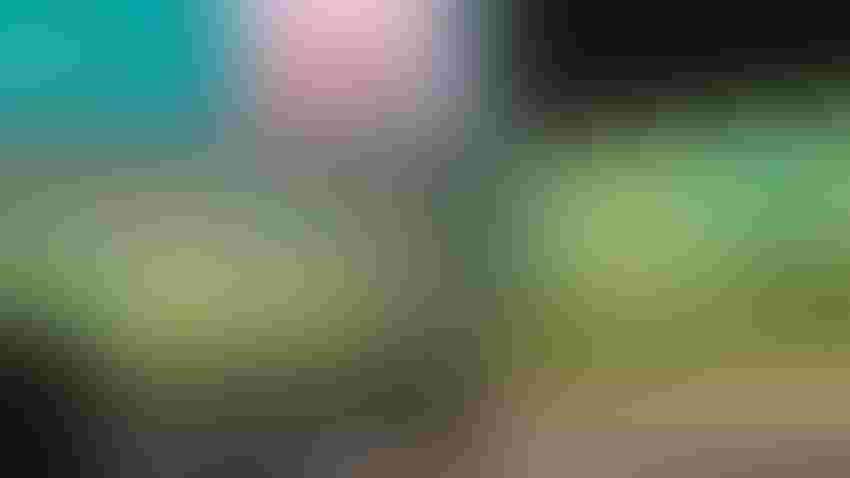 NTT Docomo's Sadayuki Abeta is leading the rollout of an open and virtualized RAN at the Japanese telco.
(Source: Iain Morris/Light Reading)
You've successfully opened the fronthaul interface and can supposedly buy your radios separately from your baseband. Your network is also "virtualized," using general-purpose equipment, common software tools and a single cloud platform. But the management software from one of your radio access network (RAN) vendors doesn't work with other companies' radios. Welcome to the next big obstacle for keen runners in the open RAN steeplechase – service management and orchestration (SMO).
It's prompted Japan's NTT Docomo to build an SMO platform that will connect to any vendor's RAN, said Sadayuki Abeta, the operator's global head of open RAN solutions. Currently, that platform supports a relatively small deployment, he told Light Reading. But it is due to be extended as Docomo starts to virtualize its network and bring additional vendors into the mix. "The operations side needs a single SMO," said Abeta.
In a move that will further establish the Japanese operator as a telecom vendor, Docomo also now intends to market its SMO technology to other telcos outside Japan looking for a multivendor platform. "We are planning to sell that with partner solutions and RU [radio unit] solutions," said Abeta. Through its OREX brand, Docomo has teamed up with various companies to develop a menu of pre-integrated products, playing open RAN cocktail mixologist to the industry.
SMO screen
The SMO problem is the subject of yet another industry white paper in a recent deluge of prose on open and virtual RAN issues. Jointly penned by Docomo and Vodafone, its basic message is that openness currently ends with SMO. As the label implies, SMO is designed to aid more automated maintenance of network functions, cloud infrastructure and the RAN intelligent controller (RIC), a kind of app store for the network. Ideally, it should replace the vendor-specific element management system (EMS) used in a traditional RAN. But the critical interfaces – including O1, O2 and A1 – are still half-cooked, according to the white paper.
"The O-RAN Alliance tried to find an interface between virtual RAN and SMO," said Abeta, referring to the telco-led group behind open RAN specs. "It is ongoing, and we are pushing it, but that is not yet complete." Its absence could force companies to slap SMO on top of EMS and its proprietary interfaces, which sounds duplicative and would mean the EMS and the RAN are still tightly coupled.
To phase out the EMS and ensure one vendor's SMO can link to another's network functions, vendors need to work on improvements to O1 and another interface called the open fronthaul management plane (M-plane), says the white paper.  Gaps here were previously spotted by John Baker, the senior vice president of business development for Mavenir, a US vendor of open RAN products. "In the beginning we were seeing third-party radios with incomplete M-plane designs, which would cause problems," he told Light Reading by email.
There is also anxiety about Ericsson's commitment to building a fully open SMO platform. One concern is that the Swedish RAN giant, which professes commitment to open RAN technology, may try to develop radios compatible with anyone's SMO but software tied to its own radios, said a source requesting anonymity.
Writing on LinkedIn, James Crawshaw, a principal analyst with Omdia (a Light Reading sister company), said it was unclear how open RAN advocates would "incentivize" RAN incumbents to put in the additional work on O1 and M-plane interfaces. "Reading between the lines it appears that the O-RAN Alliance has been hijacked by vendors – just like most standards organizations – and operators need to increase their efforts or it will fail to deliver the promise of open RAN."
Virtual RAN mash-up
Docomo recently announced plans to virtualize its network after previously opening the interfaces between radios and baseband units. The goal is to put RAN software developed by Fujitsu on Intel's x86 chips but use Nvidia's graphical processing units (GPUs) and Aerial software for more demanding Layer 1 functions. In this case, the GPUs are hosted on PCIe cards that can be slotted into Dell servers. Groups of those can be housed in facilities connected to radio sites by fiber. Wind River has been identified as the provider of cloud infrastructure.
Critics question the economics, pointing out that Nvidia's GPUs are power-hungry and expensive. Docomo has defended the business case by arguing that GPUs can also support artificial intelligence applications on the network. It is still early days, though, and Abeta says the various technologies extend to only a few sites today. He is also still considering chips made by either Marvell or Qualcomm as potential Layer 1 alternatives in parts of Japan. And on the cloud infrastructure side, Docomo has a relationship with Red Hat as well as Wind River.
But this raises a conundrum. Realizing cost savings and related benefits through virtualization would be harder with more than a single platform. The drawback of using one is that it could leave Docomo riskily dependent on a third party. Abeta thinks a vendor-agnostic SMO that works across different cloud environments might be the answer. "We're discussing how much benefit we have with a single cloud or using different vendors. If the SMO can control both platforms, then maybe we don't care." Open RAN just got even more interesting.
Subscribe and receive the latest news from the industry.
Join 62,000+ members. Yes it's completely free.
You May Also Like
---