Eurobites: Is Ericsson Engineering Ekholm's Exit?

Comment (0)
Also in today's EMEA regional roundup: Siri eavesdroppers get the push; Deutsche Telekom develops new small cells; Maroc Telecom strikes $1 billion government investment deal.
Speculation in the Swedish media suggests that Ericsson AB (Nasdaq: ERIC) is lining up a replacement for current CEO Börje Ekholm, who was hired in early 2017 to fix the Swedish vendor's finances and simplify its strategy. With Ekholm having largely met that goal -- revenue and margins are improving and the company is profitable again -- anonymous insiders have told Swedish financial publication Dagens Industri that Ekholm could step down during the next six months, with Håkan Buskhe, who recently quit as CEO of Swedish engineering company Saab, identified as a potential replacement. Ericsson had not responded to a request for comment as this article was published. In a clear sign that investors don't want Ekholm to leave, Ericsson's share price dipped by 4% Wednesday on the Stockholm exchange to SEK74.40. For more details, see this Reuters report, which cites the paywalled Dagens Industri article. (See 5G Momentum Props Up Ericsson's Q2 , Ericsson Gets Off to Flying 2019 Start but Must Cough Up for Corruption and 10 Key Tasks for Ericsson's New CEO.)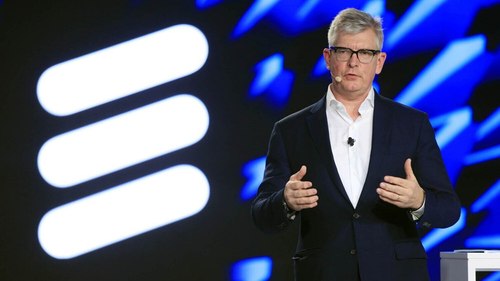 Hundreds of Apple employees across Europe who were hired to listen in to Siri recordings of users for "errors" have been axed with little or no notice after the US tech giant decided to abandon the program, known as "grading." As the Guardian reports, the grading project was scrapped by Apple after an earlier story in the Guardian revealed that confidential medical information and the sound of couples having sex appeared on the Siri, er, playlist. The graders were employed through contracting companies, who told the unlucky workers that "technical errors" meant their services were no longer required.
Deutsche Telekom is working with Swiss company Huber+Suhner on the development of a range of small cells that support 4G and 5G. The Sencity Urban antennas, which will initially be deployed in DT's 4G network, use MIMO technology and cover the range of frequencies from 1.7 to 4.2GHz.
The Moroccan government is to invest $1 billion in the country's largest operator, Maroc Telecom, to help develop both mobile and fixed-line infrastructure over the next three years, Reuters reports. The deal is the sixth of its kind between the Maroc Telcom and the government, which owns a 22% stake in the operator.
Airtel Africa, which operates in 14 countries across the continent, has crossed the 100 million customers threshold. It now claims to be the second-largest mobile operator in Africa in terms of active subscribers, after MTN. (See Airtel Africa Boasts 100M+ Customers.)
EE, the UK mobile operator owned by BT, has launched new 4G and 5G unlimited data handset and SIM plans, with prices starting at £34 ($41.52) a month for unlimited data on a 4G SIM-only plan, rising to a pocket-hammering £69 ($84.26) a month for unlimited for a full-on 5G contract with 5G phone attached. For more on this launch, and the change in tack it represents for EE, see this story on our sister site, Telecoms.com. (See Eurobites: 'Sick' Day for EE as 5G Switch Is Flipped in UK.)
Google has begun building a new €600 million ($665.1 million) data center in the southern Finnish city of Hamina, YLE reports. It is estimated that the construction of the facility will take two years, and that on completion it will be home to 30 new tech workers.

— Paul Rainford, Assistant Editor, Europe, Light Reading
PARTNER PERSPECTIVES
- content from our sponsors
GUEST PERSPECTIVES
- curated contributions