VMware Takes On Radio Networks
SAN FRANCISCO -- VMworld 2019 -- VMware is extending its reach to telco radio networks to help operators make the transition to 5G.
VMware laid out plans on Tuesday for how it will use assets from Uhana, a startup that optimizes radio networks using analytics and machine learning, which VMware announced plans to acquire in late July. VMware said Tuesday that it closed the deal.
Uhana assets will enable VMware to plant its feet in a wider stance on telco networks, Gabriele di Piazza, VMware VP of products and solutions, tells Light Reading. "We're evolving to a broader telco cloud horizon. Multiple silos and pools of compute are being connected. This adds an additional layer of control."
He adds, "The move to 5G will require more advanced capabilities to observe, predict and control radio networks. The capability Uhana brings to VMware is the ability to observe in realtime any session, any user subscriber, predict the network condition and experience in realtime, understand key performance indicators and drive insights into control. We are discussing becoming the control plane of the network."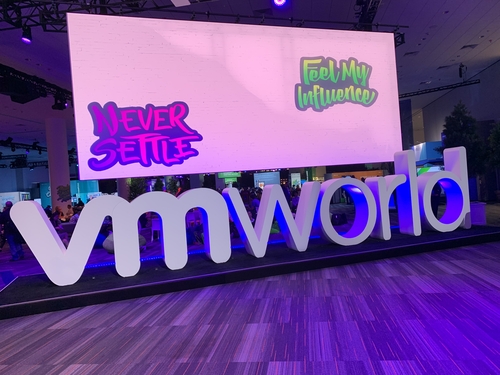 ---
Deep dive into real-world issues and virtualization deployment challenges with industry leaders. Join Light Reading at the annual Network Virtualization & SDN Americas event in Dallas, September 17–19. Register now for this exclusive opportunity to learn from and network with industry experts. Communications service providers get in free!
---
5G applications will require service quality as a key differentiator for communications service providers to compete as well as reduce subscriber churn, VMware says. Managing radio networks will help carriers achieve those goals.
Additionally, VMware is improving its OpenStack infrastructure for Network Functions Virtualization (NFV).
VMware is looking to help telcos move from existing virtual machine infrastructure to containers, which provide greater agility and scalability. To that end, the company is releasing VMware Integrated OpenStack 6.0, supporting deployment of both VM and container applications. The technology is based on assets VMware acquired when it bought Heptio for $550 million in 2018, as well as Essential PKS, which is provided by Pivotal Software, which VMware announced plans to acquire for $2.7 billion last week.
VMware is making a strategic shift to deploy containers and virtual machines together as peers on cloud infrastructure. The company announced plans this week to build native support for Kubernetes into its flagship vSphere platform.
Additionally, VMware is releasing a reference architecture for edge networking using VMware vCloud NFV Infrastructure and VMware Integrated OpenStack, allowing communications service providers to manage multiple edge sites form a single centralized data center, which reduces overall footprint at the edge while optimizing network performance, VMware says.
— Mitch Wagner




Executive Editor, Light Reading
Like what we have to say? Click here to sign up to our daily newsletter
One of America's most loved telecoms get-togethers, The BIG 5G Event, will be returning to Austin in 2023 to host 1,500+ telecom, cloud and technology professionals — and we want you to be a part of it!
For three days, you can meet and network with leaders from every part of the North American 5G ecosystem and hear from over 150 speakers on the hottest industry topics. To apply for your complimentary pass to the event, visit this link.
EDUCATIONAL RESOURCES



PARTNER PERSPECTIVES
- content from our sponsors