Also in today's EMEA regional roundup: real-world 5G in Hungary and Russia; Euro boffins test Huawei's cloud fabric; Tele2 embraces eSIM technology.
Norwegian operator Telenor Group (Nasdaq: TELN) has been given the task of coordinating the European Union's 5G Verticals INNovation Infrastructure (5G-VINNI) project, which is intended to encourage the uptake of 5G across Europe by providing a facility that can validate the performance of new 5G technologies and test out 5G-related offerings for vertical industries such as healthcare and transport. 5G-VINNI will be run at four main sites in Norway, UK, Spain and Greece, though additional experimental sites will also be established in Germany and Portugal. The project will run for three years and has a budget of €20 million (US$23.2 million).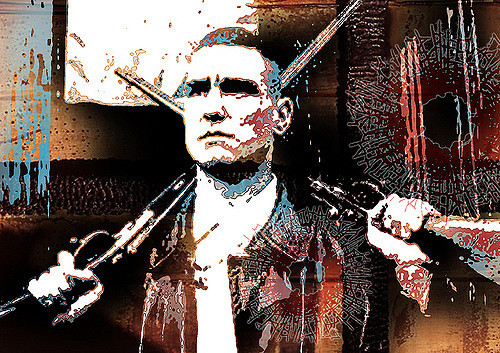 Magyar Telekom plc , Deutsche Telekom's Hungarian unit, says that this week it has demonstrated Hungary's first "real world" 5G connection. During the demonstration, the operator used the technology to power a healthcare diagnosis system and drone rescue operation. The operator believes it will be able to fully roll out the technology within two to four years.
Also banging the drum about real-world 5G is Russia's Mobile TeleSystems OJSC (MTS) (NYSE: MBT), which has been working with Samsung Corp. 's network and devices to demonstrate various "5G scenarios" such as HD video calls, 4K Ultra HD video streaming and mobile video gaming. The demonstration zone was set up, rather groovily, in the exhibition hall of St Petersburg's Popov Central Museum of Radio Communications, one of the world's oldest museums of science and technology.(See MTS Demos 5G Services With Samsung.)
The European Advanced Networking Test Center AG (EANTC) has been putting Huawei Technologies Co. Ltd 's AI Fabric Ultra-High-Speed Ethernet offering through the 90-degree spin cycle at the Cebit show in Hannover, Germany, and -- guess what? -- it got the thumbs-up. Carsten Rossenhoevel, co-founder and managing director of EANTC, praised the product for its "zero packet loss, low latency, and high throughput." The product, constructed using CloudEngine series data center switches, forms part of Huawei's wider CloudFabric data center network offering.
Tele2 AB (Nasdaq: TLTO) has become the first Swedish operator to provide support for the new eSIM technology in Windows-based devices, following a collaboration with Microsoft Corp. (Nasdaq: MSFT). The theory is that laptops and tablets equipped with eSIM technology -- which is embedded in the motherboard of the device, rather than being in the form of a removable card -- will be able to connect to the Internet wherever they are, without the need for "tethering" or WiFi hotspots. (See Tele2 Offers eSIM Option in Sweden.)
Nexans , which manufactures cables for the telecom and power sectors, has appointed Christopher Guérin as its new CEO. Guérin, 46, has been with Nexans since 1997. He replaces Arnaud Poupart-Lafarge, who will serve as an advisor to Guérin until the end of September.
Vodafone Group plc (NYSE: VOD) has launched a new multi-country program, "LGBT+ and Friends Connect," which seeks to provide support to the LGBT+ community within the workplace. Vodafone-sponsored research found that more than half of young LGBT+ people are not open about their sexual orientation or gender identity at work, with one in three admitting they "went back in the closet" when they started their first job.
Cycling's Tour de France starts this weekend, and Orange (NYSE: FTE) will be using the groin-crushing madness as an excuse to demonstrate the reliability of its 4G and 4G+ network. The operator will be using a range of equipment to boost 4G cover in 376 towns close to the route of the race, with eight WiFi networks deployed in each Tour de France village.

— Paul Rainford, Assistant Editor, Europe, Light Reading