DT Is Not Going Radio Gaga About 5G

11/16/2017

Comment (1)

LONDON -- Global Mobile Broadband Forum 2017 -- Teutonic spoilsport Deutsche Telekom has marched into the orgy of backslapping over progress on 5G standardization and told its peers to get a grip.
The industry has spent much of this year congratulating itself for its post-Mobile World Congress decision to speed up the 5G standardization process. The move means that new radio (NR) specifications will be frozen at the end of this year, six months sooner than originally planned, and should allow operators to launch 5G services in 2019 or even late next year. Desperate consumers will not have to wait until 2020, as previously expected. (See 3GPP Approves Plans to Fast Track 5G NR.)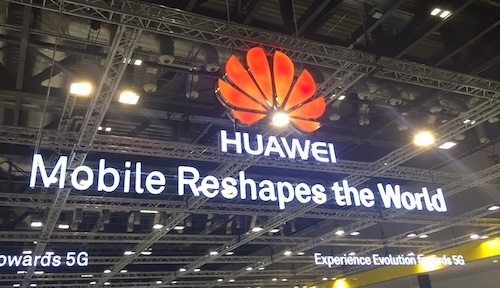 But the NR acceleration was not universally popular at the time it was approved. Both Spain's Telefónica and France's Orange (NYSE: FTE) had noted that 5G is about much more than just a new radio, and expressed concern that other parts of the 5G puzzle might get overlooked in the NR haste. (See Telefónica's Blanco: 5G NR 'Acceleration' Is 'Big Mistake' and Orange Also Objects to 5G NR Acceleration.)
Well, that is exactly what is happening, according to Deutsche Telekom AG (NYSE: DT). Speaking at this week's Global Mobile Broadband Forum in London, Antje Williams, the German operator's 5G executive program manager, said the NR specifications are the least revolutionary thing about 5G, and that the real game-changing aspects of it are getting left behind.
"NR is great, but very much evolutionary," Williams said. "We've had a debate internally about what are the main topics beyond evolution."
From Deutsche Telekom's perspective, there are three: network slicing, cloudification and what the operator calls "ultra-dense networks." And Williams is not at all happy about progress in the latter two areas. "These really need a push," she said in London this week.
Cloudification, or what Deutsche Telekom terms "networks in the cloud," is obviously a critical issue for the German telco. Its grand "pan-net" project involves replacing the motley assortment of legacy technologies it currently maintains throughout Europe with a highly virtualized, programmable network.
Axel Clauberg, Deutsche Telekom's vice president of aggregation, transport and IP architecture, likened the pan-net effort to running a marathon during a recent interview with Light Reading. But unless the operator can satisfactorily address challenges on interoperability and the automation of its processes, it could find itself in a creaky state at the finish line. And one of its senior 5G executives is clearly nervous about what that would mean for its implementation of the next-generation mobile technology. "How do we manage networks and do they really get simpler or more complex?" said Williams. "We still have work to do here." (See DT's Pan-Net Still at Start of the Marathon.)
Williams sounds just as worried about the issue of network densification. It's hardly surprising. During a results call earlier this year, Thomas Dannenfeldt, Deutsche Telekom's chief financial officer, suggested that 5G rollout could ultimately lead to a doubling in the number of tower sites across Germany, from between 22,000 and 25,000 today to as many as 50,000 in a 5G future. That alone would entail considerable expense. But it could also necessitate investment in higher-speed fixed-line infrastructure for backhaul purposes. And if Deutsche Telekom were to cloudify its radio access network, fiber might also be needed for the so-called "fronthaul" links between centralized baseband processors and remote radio sites. (See DT to Ramp Up FTTH Capex Starting in 2019 and Facebook's TIP Seizes vRAN Initiative From 3GPP.)
Such investment anxiety could explain why Deutsche Telekom is now reportedly looking into spinning off its towers. Earlier this year, during a conversation with Light Reading, Bruno Jacobfeuerborn, the telco's chief technology officer, said that more network sharing would be one means of reducing the 5G capital expenditure burden. He also predicted that infrastructure companies like North America's Crown Castle International Corp. (NYSE: CCI), which lease tower assets to service providers, would take shape in Europe. (See DT CTO: Costs Must Fall or 5G 'Won't Work'.)
Next page: No convergence on convergence
No convergence on convergence
What particularly irks Williams about densification is the lack of standardization in the area of fixed-mobile convergence (FMC). "We believe we will need this to deliver high data rates -- that we cannot do that only with mobile and that we need a combination," she said. "Is that easy? No. We have totally different networks and it will take a long time to do the migration, but we need to agree on a common road to that."
That puts some pressure on the standards developing organizations, or SDOs, to make sure that FMC is firmly on the agenda. And the most prominent of the lot has given it insufficient attention so far, according to Williams. "The Broadband Forum is on the way but the 3GPP is a bit behind in that respect because it is so focused on radio," she said.
---
Want to know more about 5G? Check out our dedicated 5G content channel here on
Light Reading.
---
But it is not all doom and gloom. Having complained in June that network slicing then lacked a clear definition, Deutsche Telekom now heralds signs of momentum in this area. "What we see today are operators and vendors and customers trying to describe what the requirements are for slicing," said Williams. "This is a common industry effort." (See DT: 5G Network Slicing Lacks Clear Definition.)
If it bears fruit, telcos should be able to provide a variety of differentiated network services over the same physical infrastructure. That will be critical as operators try to expand outside the consumer business and address industries like the automotive and healthcare sectors. "Network slicing will shorten the lead time for operators to provide services to enterprise customers," says Bengt Nordström, the CEO of the Northstream consulting group. "It will significantly lower the cost of providing, running and managing a service."
Even so, progress is undeniably needed in other areas if 5G is to live up to its original promise. The standard is different from previous generations of mobile technology, industry observers are regularly informed, because it involves an overhaul of network architecture -- even a new modus operandi. Yet as far as some operators are concerned, all we hear is radio gaga.
— Iain Morris, News Editor, Light Reading

(1) |