AT&T has been vocal about its internal efforts to reskill its workforce over the past few years, but AT&T's Randall Porter says there's also a critical need to extend that knowledge to channel partners to underpin their efforts in developing IoT services.
AT&T Inc. (NYSE: T) recently announced the five-year anniversary of its AT&T Partner Exchange channel program, and is now two years into the launch of its Internet of Things (IoT) platform for Partner Exchange. Light Reading caught up with Randall Porter, vice president of AT&T Partner Exchange, to discuss the progress made on AT&T Partner Exchange's IoT program since its inception in 2016, and what barriers remain in furthering channel partners' goals for their IoT services. (See AT&T Launching Fusion by AT&T Partner Solutions.)
While AT&T didn't provide exact figures, Porter explains that by the end of 2017, AT&T noted a 250% increase in IoT devices connected on AT&T's network, year over year, from IoT services by AT&T Partner Exchange's channel partners. By the end of 2017, AT&T had more than 38.5 million connected devices on its entire network, 17.8 million of which are connected cars.
---
You're invited to attend Light Reading's Big Communications Event -- the ONE event that delivers fresh perspective on the rapid transformation of the telecom industry and the road ahead. We'll see you May 14-16 in Austin -- communications service providers get in free!
---
One of the biggest challenges AT&T's channel partners face in implementing new IoT services for their customers is an internal knowledge gap, Porter says.
"What you find with those 600 partners is a range of capability and knowledge," he says. "What we're trying to accomplish and push from an AT&T Partner Exchange standpoint is to help each of those solution providers accelerate from where they sit today. We came up with unique program and tools -- an IoT Playbook."
The IoT Playbook, launched this week, brings together training and resources AT&T has developed over the last two years, in addition to a readiness assessment which tells channel partners "where you are and what will you need" to develop an IoT service in terms of expertise, knowledge, connectivity requirements, etc., Porter explains.
Zipit Wireless is one of AT&T's longstanding IoT channel partners, and is an IoT value-added services company providing IoT device security, management, billing and other services. Jim Ryan, vice president of IoT Strategy for Zipit Wireless, explains that the AT&T Partner Exchange program allowed Zipit to build services on top of AT&T's Control Center IoT management platform, APIs, provisioning, billing and support capabilities.
"They put a lot of the pieces together to make it easier for people to understand and begin to adapt these services," Ryan says. "One of the key opportunities for us and one of the key strands of our partnership with AT&T is we're looking to help out the other partners in the channel. We have a platform we think can be used across the apex channel."
One product Zipit partnered with AT&T to develop was a connected trail camera for Bushnell which is utilized by hunters tracking deer and also by homeowners for backyard security purposes. The initial Bushnell connected trail camera was developed in 2014, and Ryan says there have been several new versions developed with more to come.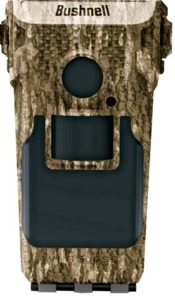 "From the Zipit standpoint, we helped [Bushnell] build an integrated device, connect it to the AT&T network and into the back-end ecosystem of AT&T for provisioning and management," Ryan says. "We worked closely with AT&T to determine what the right pricing structure was, offer for market, and help Bushnell succeed in marketing that solution."
Ryan explains that he's looking forward to seeing how the IoT market evolves and how emerging low- and high-bandwidth connectivity options and 5G deployments will impact the IoT space.
"Just about anything you could think of, there's a reason to connect it if the value proposition is right," Ryan says. "The more AT&T does to offer a wide range of different connection options and the more we work together to deliver more complete end-to-end solutions, [we see a] tremendous upside to this market."
Related posts:
— Kelsey Kusterer Ziser, Senior Editor, Light Reading