SAN FRANCISCO -- GE Minds + Machines -- In addition to enlisting cloud providers for help with the Industrial Internet of Things (IIoT), GE Digital plans to forge partnerships with carriers.
It's not a concrete, official effort yet, but customers working with GE Digital's Predix IoT platform are telling the company to talk with carriers to provide connectivity to remote locations.
"We had a meeting with our customer advisory board," Gytis Barzdukas, executive director of Predix product management, tells Light Reading. "They said, 'We want you to work more closely with the telcos. If you're really, truly industrial, you need to help us solve the remote-location problem and think of a more holistic route to market.'"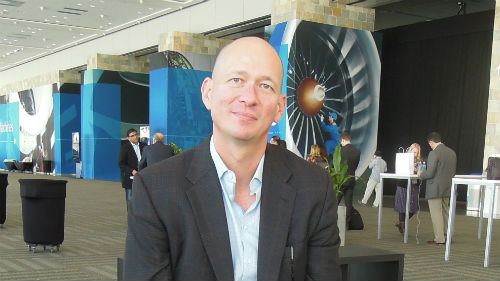 It makes sense. Predix, a platform for building cloud-based applications that work from IoT data, caters to some customers for whom the cloud isn't exactly a WiFi hop away. Think agriculture, or oil drilling.
What they want is "an integrated stack that's not just about the software, it's also about the connectivity," Barzdukas says. "If I think about the things I need my team to focus on in 2018, that's one of them."
GE has already been talking with China Telecom Corp. Ltd. (NYSE: CHA), although that's a separate case. To extend Predix's reach into China, GE needs a partner to provide access to what GE calls "country clouds," which in China's case could mean public clouds from the likes of Baidu Inc. (Nasdaq: BIDU) or Tencent Inc.
The plan is for Predix to "cover the world as much as we can, with public clouds," Barzdukas says.
To that end, GE needs to branch out to other public clouds. So far, the platform and its applications have run on Amazon Web Services Inc. Yesterday, GE announced availability of Predix on Microsoft Azure in preview form, with full availability due in early 2018. (See GE Snaps Together Industrial IoT Pieces, Adds Azure and GE's Predix Platform Finds New Home on Microsoft Azure.)
That lets GE reduce dependency on one partner. But there's a practical angle, too: Many of GE's customers already have their data in Azure, and they're not about to move or replace it, Barzdukas says.
— Craig Matsumoto, Editor-in-Chief, Light Reading