Amazon opens Sidewalk network to outside developers
Amazon opens Sidewalk network to outside developers
Amazon is making a renewed effort to put Sidewalk on the map, announcing Tuesday that it's opening this network to outside developers and offering them free test kits to check its coverage. Amazon is making a renewed effort to put Sidewalk on the map, announcing Tuesday that it's opening this network to outside developers and offering them free test kits to check its coverage.
And three and a half years after the Seattle firm introduced Sidewalk as a feature coming via software updates to Alexa and Ring devices – saying then that 700 transmitters allowed it to cover much of the Los Angeles basin – Amazon will show as well as tell by posting coverage maps for anybody to inspect.
Semtech, a major IoT vendor, has already announced support for Amazon's Sidewalk network.
"Many types of connected devices have been limited by the range of Wi-Fi and the cost of cellular technology, which has hindered the ability to connect devices like environmental sensors, leak detectors and smart locks," Dave Limp, senior vice president of Amazon Devices and Services, said in a press release. "Sidewalk is designed to provide a secure, low-cost way to invent and connect a whole new range of devices, and we can't wait to see what developers build."
Figure 1: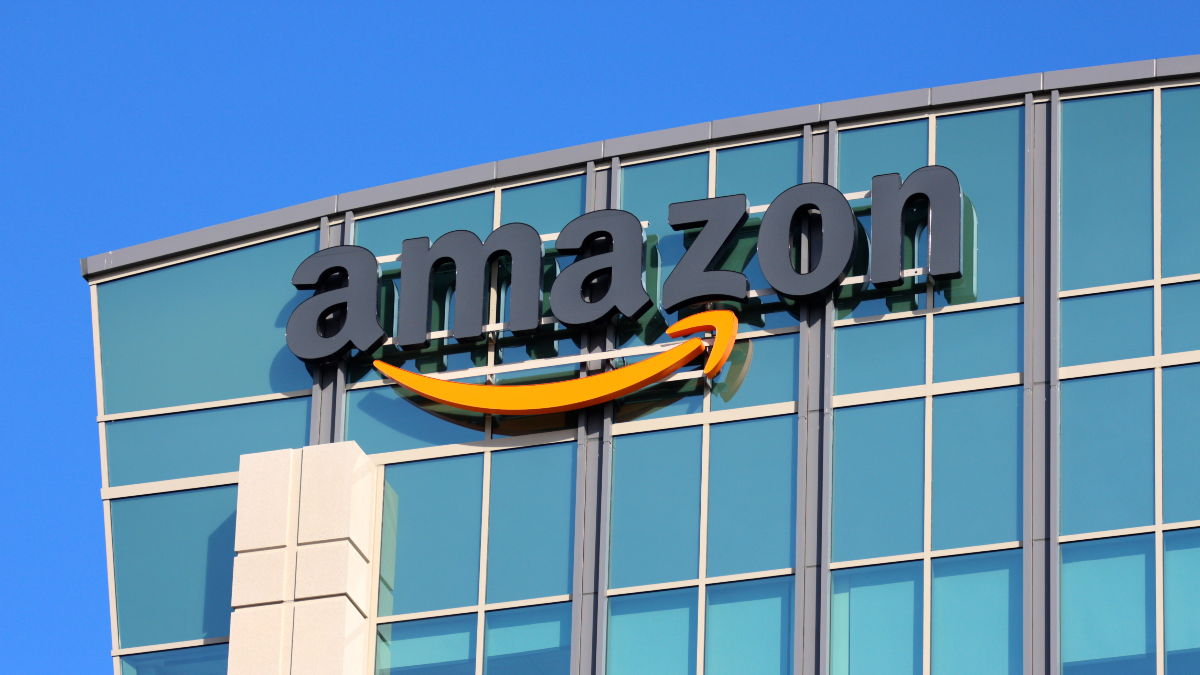 (Source: https://www.alamy.com/stock-photo-amazon-corporate-office-building-in-sunnyvale-california-usa-75184757.html)
The company's Sidewalk announcement lists a set of developer resources including software development kits from Amazon itself, Nordic Semiconductor, Silicon Labs, Texas Instruments and Quectel; hardware development kits from Nordic, Silicon Labs, TI and Quectel; and AWS IoT Core support for Sidewalk, including code samples on GitHub.
That's a lot more detail than Amazon offered at its September 2019 unveiling of Sidewalk, which uses Bluetooth Low Energy for short-range communication and relies on 900MHz LoRa and frequency-shift keying (FSK) technology over longer distances.
A Sidewalk in development
After its initial Sidewalk announcement in 2019, Amazon's subsequent marketing left much about Sidewalk to the imagination of developers as well as the customers being opted into having their Alexa and Ring devices enlisted as nodes in this network, with backhaul via a tiny slice of their home broadband.
For example, Amazon's November 2020 email to me about my Echo device (with instructions on how to opt out) suggested that Sidewalk would upgrade "Ring smart lights and pet and object trackers" by letting them work farther outside a house. But Ring has yet to bring pet or object trackers to the market.
Amazon has since opened Sidewalk to selected partners – with the May 2021 announcement of support for Tile's smart trackers being the most significant from a consumer perspective. But Tuesday's news represents a significant expansion of this outreach, allowing developers to see how well Sidewalk covers their area and then build Sidewalk into apps and devices. The company also clarified that Sidewalk is not a "mesh" network, in that individual devices do not communicate with each other.
Amazon's PR office loaned me a sample GPS-enabled network test device, which checks for Sidewalk's 900MHz LoRa network but not Bluetooth or FSK.
On two of my bike rides around Washington, DC, and Arlington, Virginia, the data from this Ring-branded, thumb-sized network-testing gadget showed a strangely mixed pattern of signal strength.
For example, the device reported the two lowest categories of signal strength along most of the ride from the Lincoln Memorial to the Capitol – as well as on a stretch of US 50 in Arlington that is lined by apartment buildings. But the map generated from the device's data also revealed three signal pings at the second highest level of strength in the middle of the Arlington Memorial Bridge, with the closest residences more than two-thirds of a mile away.
Amazon says that even a minimum-strength signal still means a working signal, but it does raise the possibility of coverage dropping or getting disrupted.
Coverage and questions
Sidewalk's 900MHz frequency can reach about half a mile, although Amazon says the Sidewalk Bridge Pro that it introduced in January of 2022 can reach up to five miles.
The coverage map displaying my device's data also came with an overlay showing Amazon's own coverage estimates – which show almost all of the District and Arlington covered by Sidewalk, aside from a patch overlying National Airport and part of the Potomac River to the northeast of the airport.
Zooming further out of Amazon's estimated-coverage map shows that Amazon expects Sidewalk to touch almost all of the greater Washington area, only fading out in more rural areas. Broadly, Amazon says Sidewalk now covers 90% of the US population.
Meanwhile, many other network operators have decided the numbers for the IoT business don't pencil out anymore and have left the market.
In a post-MWC recap, Analysys Mason senior analyst Ibraheem Kasujee described that sector as undergoing a reality check but not a retrenchment.
"IoT remains a tiny proportion of most operators' telecoms business – typically accounting for 1–2% of an operator's total mobile revenue, far below the 5–10% some (not including Analysys Mason) had been forecasting," he wrote. "Nevertheless, IoT connections and revenue are both still growing steadily – above 10% in most cases – and will continue to do so for most of this decade."
— Rob Pegoraro, special to Light Reading. Follow him @robpegoraro.
Subscribe and receive the latest news from the industry.
Join 62,000+ members. Yes it's completely free.
You May Also Like
---