Eurobites: SSE Scents Victory Over Openreach With Fiber-Through-the-Sewer Plan

Comment (0)
Also in today's EMEA regional roundup: DT makes smart city moves; billing bulletin; "roam like home" begins to bite; Telenor tests 5G.
Nose-clips on, everyone! UK network operator SSE Telecoms has signed a deal with Thames Water that allows SSE to use the utility company's sewers as a conduit for its fiber optic cables in London and beyond. SSE is presenting the move as a riposte to the court ruling in August that effectively excused Openreach from having to grant rivals access to its Dark Fibre Access (DFA) infrastructure product. By using the sewers for its fiber rather than breaking ground itself, SSE reckons it can reduce network deployment costs by 60% and speed service delivery up tenfold.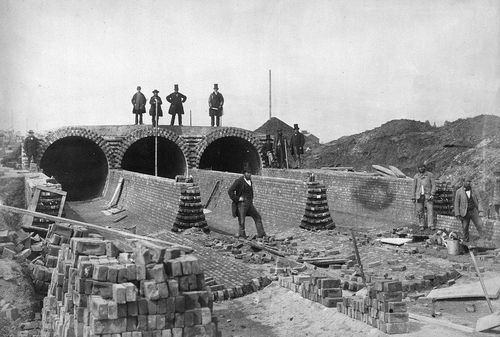 Deutsche Telekom AG (NYSE: DT) has set up a European Smart Solutions Center (ESC) in Budapest, Hungary, as part of its plan to become a major player in the "smart cities" sphere. One of its focus areas is the development of smart city systems based on narrowband IoT (NB-IoT), which it considers eminently suitable for applications in this area. DT is also touting something it calls "the Mayor's Dashboard," a web-based tool that allows city administrators to keep tabs on their city infrastructure from any device.
Allot Ltd. (Nasdaq: ALLT) and ZTEsoft have been involved in some billing, charging and policy control action of note in some of the outer reaches of the EMEA region. Allot has landed an upgrade and expansion deal at Greenland's Tele-Post, which will deploy the vendor's Service Gateway 9500 to enhance its policy and control and charging. In Africa, meanwhile, ZTEsoft, a subsidiary of ZTE Corp. (Shenzhen: 000063; Hong Kong: 0763), has landed a deal with Orange (NYSE: FTE) to provide the international carrier's operations in Cameroon, Central African Republic and the Democratic Republic of the Congo (DRC) with its ZSmart Digital BSS, which will enable improved billing and customer care capabilities. (See Greenland's Tele-Post Expands and Upgrades With Allot.)
Research by Syniverse Technologies LLC has confirmed that the introduction of the EU's "roam like home" regulations in June has had a dramatic effect on the way EU citizens are using their phones while they are traveling within the region. Compared to the same period a year earlier, roaming-traffic mobile data volumes in July-September 2017 rose 308%, mobile voice calls increased by 95%, and SMS messaging was up 34%. Many commentators believe operators' revenues will shrink in the coming results season as the removal of roaming fees begins to bite.
Telenor Group (Nasdaq: TELN) is to begin testing 5G technology in the Norwegian city of Kongsberg, Norway Today reports. Applications will include providing connectivity to a "self-propelled bus" running from the train station to an industrial park, around which the 5G basestations will be deployed.
BT Group plc (NYSE: BT; London: BTA)'s Irish business has extended its managed voice services partnership with Tesco Mobile Ireland for another two years in a deal worth in excess of €10 million (US$11.7 million). Tesco Mobile, owned by the UK's largest supermarket chain, now claims a 7.7% market share in Ireland. It has worked with BT for around ten years.
UK towers business Arqiva has secured the rights to deploy small cells on lampposts and buildings with the London borough of Waltham Forest over the next ten years. The company already has similar deals in place with 13 other London boroughs, as well as five agreements elsewhere in the UK. Earlier this month Arqiva abandoned a planned IPO, citing "market uncertainty" for its decision. (See Eurobites: Arqiva Gets the Jitters Over IPO.)

— Paul Rainford, Assistant Editor, Europe, Light Reading
PARTNER PERSPECTIVES
- content from our sponsors
GUEST PERSPECTIVES
- curated contributions