Frontier captures vendor financing in pursuit of fiber
Frontier captures vendor financing in pursuit of fiber
'We have negotiated favorable payment terms with some of our vendors that allow for a longer payment period than our normal customary terms,' Frontier said of its new vendor financing program, which totals around $169 million.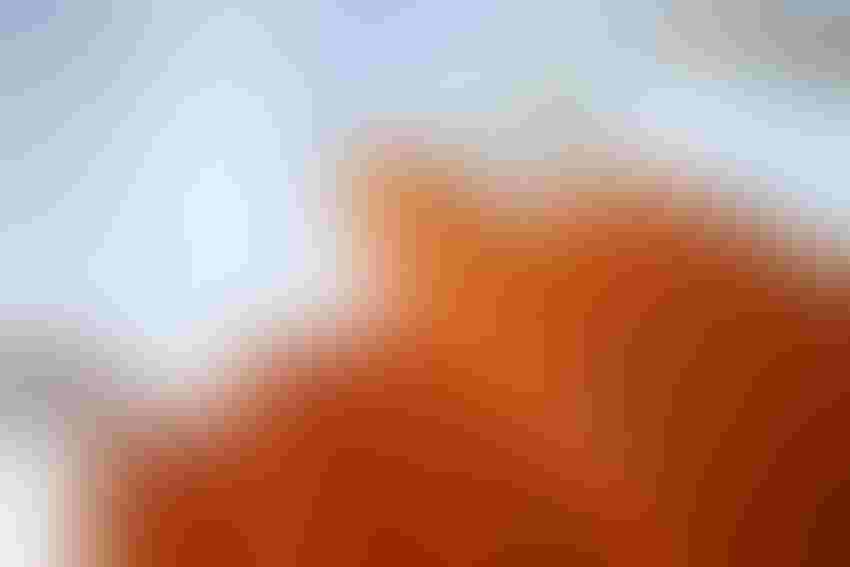 (Source: NQ QuistMedia/Alamy Stock Photo)
Frontier Communications is making use of a variety of funding mechanisms to expand its fiber network. The latest: roughly $169 million in vendor financing.
"Frontier introduced a new vendor financing program," wrote the financial analysts at TD Cowen in a recent note to investors, citing meetings with top Frontier management. The company disclosed its new vendor financing program – though not the vendors participating in the program – in its latest quarterly filing with the SEC.
"Management notes that vendor financing is really just timing of capex [capital expense] payments and most importantly, is incorporated into the messaging that 2024 capex will be lower than 2023 capex," explained the TD Cowen analysts. They wrote that the company's cost to extend fiber to a new home will remain at around $1,000, a figure that won't be affected by its new vendor financing program.
Frontier, for its part, said its new financing program will give it more financial breathing room. "We have negotiated favorable payment terms with some of our vendors that allow for a longer payment period than our normal customary terms (referred to as vendor financing), which are excluded from capital expenditures and reported as financing activities," the company told the SEC.
The company said it counts a total of $169 million in vendor financing liabilities, and that as of the end of September the company had not made any payments on those liabilities.
A return of the trend
Vendor financing has long been a part of the telecom industry. It allows big manufacturers of telecom equipment to preserve their market share by committing their equipment to their carrier customers.
During the 1990s, the telecom sector was awash in vendor financing. As a result, a bubble took shape as operators splurged on underused networks. Eventually it burst.
But operators continue to pursue such financing options in select situations. Indeed, as Light Reading recently reported, Virgin Media O2 (VMO2) booked around $3.3 billion under a vendor-financing category in September this year. And at the outset of the 5G era, Cisco said it would commit $5 billion in funding to help service providers who need access to additional funding.
Frontier's use of vendor financing comes at a unique time in the US fiber industry. Vendors have been suffering through a dip in demand, despite ongoing promises of tens of billions of dollars in government subsidies. For example, Corning recently reported another quarter of sluggish fiber equipment sales – company officials described a 30% gap between typical industry demand for its fiber products and its recent performance.
That situation could push other US fiber network operators to pursue vendor financing.
A positive outlook
Vendor financing is the latest financial level pulled by Frontier. For example, the company recently securitized its fiber assets in the Dallas area to the tune of $2.1 billion of additional committed capital. According to analysts, others will likely follow Frontier's lead in that effort.
According to the analysts at TD Cowen, executives at Frontier overall have "high confidence" in the company's fiber expansion. In its most recent quarterly earnings report, Frontier said it added 332,000 new fiber locations in the quarter, putting it on track to add 1.3 million locations for the full year. Frontier ended the quarter with 6.2 million fiber locations, putting it well beyond the halfway point toward its goal to build fiber to 10 million locations by 2025.
"Frontier appears to be unfazed by cable and FWA [fixed wireless access] competition as it boasts a superior product and does not expect the competitive dynamic to change much," wrote the TD Cowen analysts of their meeting with Frontier management. 
They noted that Frontier can "quickly" launch its own mobile services via an MVNO if necessary to counter wireline-wireless bundled offerings from its competitors, "but as of now management does not see a need for it."
The analysts also wrote that Frontier may pursue another securitization of additional fiber assets to fund its fiber buildout.
Subscribe and receive the latest news from the industry.
Join 62,000+ members. Yes it's completely free.
You May Also Like
---