DT CEO says 'doubling down in US' helps explain Group growth
DT CEO says 'doubling down in US' helps explain Group growth
Europe still a less attractive region to invest than other markets, asserts Höttges, but does see small signs of improvement.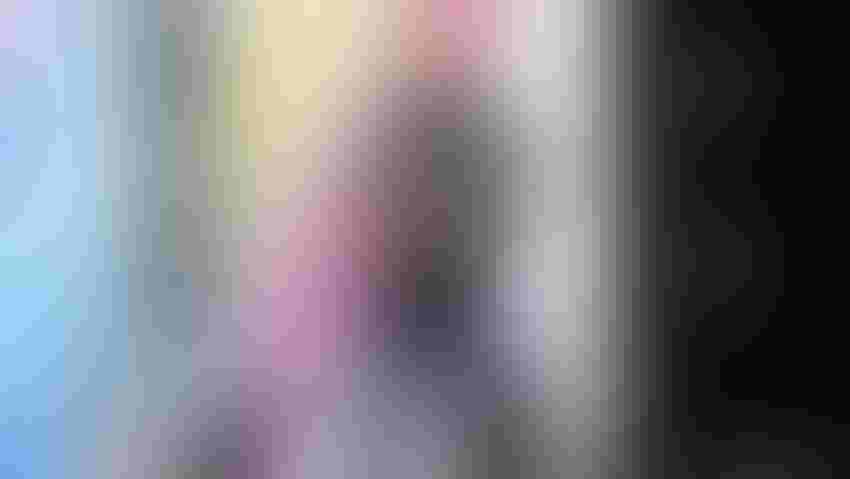 Deutsche Telekom's Tim Höttges remains unhappy about European regulation.
(Source: Deutsche Telekom)
Tim Höttges, Deutsche Telekom's CEO, was in fine form on the group's recent third-quarter earnings conference call. Clearly relaxed, he even found time to joke with one analyst who appeared on screen wearing a coat. Turning the heating down, quipped Höttges, admirably contributed to meeting ESG (environmental, social and governance) targets.
DT's CEO had reason to be cheerful. Third-quarter results were good. Very good. So much so that the Bonn-headquartered company was able to raise guidance for the third time this year. Broadband is booming in Germany, easing of capital expenditure in the US has boosted free cash flow, and net debt has been whittled down by around 10% over the last 12 months. Europe, too, noted CFO Christian Illek, "is actually performing better than we expected at the beginning of the year." 
"Our commercial performance continues strongly in all markets," enthused Höttges. "Germany has grown EBITDA [earnings before interest, tax, depreciation and amortization] for 28 consecutive quarters, and Europe for 23 consecutive quarters. Based on our strong results and solid financial framework, [as well as] our shareholder returns in T-Mobile US, we were able put forward an attractive proposal last week." 
Höttges was referring to plans announced by Deutsche Telekom's board of management to increase the dividend for the 2023 fiscal year to €0.77 per share, up from €0.70 per share for the previous year. In other good news for shareholders, plans were also announced for a buyback of Deutsche Telekom shares in 2024 with a budget of up to €2 billion (US$2.1 billion).
Europe more hindrance than help 
Despite to an "old and tired" regulatory framework in Europe, Höttges maintained that Deutsche Telekom has managed to be successful – "more so than any other European telco" – in the development of networks and services capable of attracting and holding onto customers by "doubling down in the US" and getting good returns from T-Mobile, in which Deutsche Telekom holds more than a 52% stake.  
To illustrate the point, Höttges said that the recent raising of guidance by T-Mobile US meant it was able to pass that on at Group level. 
For 2023, the Group now expects adjusted EBITDA (after leases) of around €41.1 billion ($44 billion) and free cash flow (after leases) of more than €16.1 billion ($17.2 billion), which, in each case, is €100 million ($107 million) more than planned as of mid-2023.  
"I want to invest, patriotically, in the continent where we are living but always in the framework of profitability," he continued. "I'm finding that Europe is getting better, however, and that more money can be allocated here."
Höttges repeated his well-trodden argument about poor economies of scale in Europe. "Since 2000 European telcos have lost 80% of their market cap," he said. "We have 35 operators in Europe that are operating networks with fewer than 500,000 customers. They don't have economies of scale. Spectrum allocation is highly inefficient compared to other markets. We have a need for consolidation [to address] over capacity."
He also accused the European Commission of moving too slow in pushing forward the views of telcos in the "fair share" debate. "There is a willingness and understanding to do something about [fair share], but there's no legislation yet in place," complained Höttges. "I had hoped it would've been faster. Europe has to move faster."
Third quarter by numbers
Group service revenues (organic) increased by 4.1%, while Group adjusted EBITDA (after leases) grew 6.2% to €10.5 billion ($11.2 billion). Despite higher capital expenditure in Germany year-over-year, free cash flow (after leases) increased by 61.4% to €4.7 billion ($5 billion) in the quarter.
Reported net profit for Deutsche Telekom increased to €1.9 billion ($2 billion) in the third quarter of 2023, up 21.9% compared with the prior year.
Subscribe and receive the latest news from the industry.
Join 62,000+ members. Yes it's completely free.
You May Also Like
---