Testing Cisco's Next-Gen Mobile Network

8/30/2010

Comment (12)

The future of network communications is mobile – where wireless broadband technologies will be ubiquitously available, scaling to the whole world's needs, and delivering revenue-generating video and data applications to diverse subscriber groups. (See Cisco: Video to Drive Mobile Data Explosion.)

Well, that is at least the joint goal of operators and vendors. The main question is: How do we get from today's voice-driven networks – some struggling already under smartphone loads by a minority of their subscriber base – to tomorrow's heavily broadband-enabled solutions for all? (See AT&T Intros Mobile Data Caps.)

How can such vast bandwidth be delivered to the growing number of cell towers cost effectively? How will this beast scale in the mobile core? Are any operator-provided data applications generating more revenue than adding cost? And if so, should the network be neutral, or should it favor such applications?

Lifting the cover off mobile testing
Light Reading and the European Advanced Networking Test Center AG (EANTC) thought it is about time to add some objectivity and facts to the discussion. At this point, most network knowledge is contained inside vendor labs and mobile operator network design departments, under non-disclosure agreements. Our goal was to stage an independent, public test of a vendor's complete mobile infrastructure – including the wired backhaul (from cell sites to the mobile service nodes), the network core (connections among service functions and to the Internet), and the so-called "mobile core" with the large-scale packet and voice gateways. (See Juniper Challenges Cisco in the Mobile Core.)

Cisco Systems Inc. (Nasdaq: CSCO) was the first vendor to approach us with an offer to stage and test all these functions. This came as a surprise, because Cisco has not been well known as a premier mobile infrastructure supplier in the past, but things changed with the Starent acquisition. (See Cisco to Buy Starent for $2.9B and Cisco/Starent Deal Hurts Juniper.)

And Cisco has a history of independent public tests with Light Reading:


Indeed, Cisco's commitment to public, independent tests is well known. But it need not be the only vendor we hear from and report on: Participation in this test program is open for any vendor.
About EANTC
EANTC is an independent test lab founded in 1991 and based in
Berlin
. It conducts vendor-neutral proof-of-concept and acceptance tests for service providers, governments, and large enterprises. Packet-based mobile backhaul and mobile packet gateway (GGSN) testing for vendors and service providers has been a focus area at EANTC since the mid 2000s. Carsten Rossenhoevel of EANTC has co-chaired the
MEF
's mobile backhaul marketing working group since 2007.
EANTC's role in this program was to define the test topics in detail, communicate with Cisco during the network design and pre-staging phase, coordinate with test equipment vendors (Spirent and Developing Solutions), conduct the tests at Cisco's labs in San Jose, Calif., and extensively document the results in this, and a subsequent, report. For this independent test, EANTC was commissioned by, and exclusively reported to,
Light Reading
. Cisco did not review draft versions of the articles before publication.
Network under test
Cisco provided a complete, realistic mobile operator's network for GSM/GPRS (2G), UMTS (3G), and
Long Term Evolution (LTE)
services spanning the mobile core, radio network controllers, and IP backhaul infrastructure.
The network was based on an EANTC requirements specification (black-box RFP) that we created as a blueprint for the common denominator of current and future mobile networks in the US, Europe, and Asia/Pacific. Specifically, Cisco selected the following equipment:
ASR5000 mobile gateway – contributed by the recently acquired Starent group
Cisco's brand-new CRS-3 flagship carrier router including pre-production 100-Gigabit Ethernet equipment
Data center equipment such as the Nexus 7000
The ASR9000 and 7600 aggregation layer routers
Pre-aggregation systems such as the ASR1000, ME3600, and the unreleased ME3800 families
Cell site gateways like the MWR2941.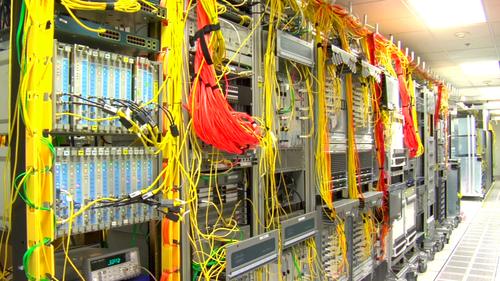 Base stations, subscribers, and additional access rings were emulated. All the components were racked in a Cisco lab, taking 13 full 19" racks. The scale of the network was sufficient to cater to more than 1.5 million active mobile subscribers across more than 4,500 emulated base stations. The tests were planned since December 2009 by a permanent project team of eight people and executed in June and July 2010 with a team of more than 30 experts.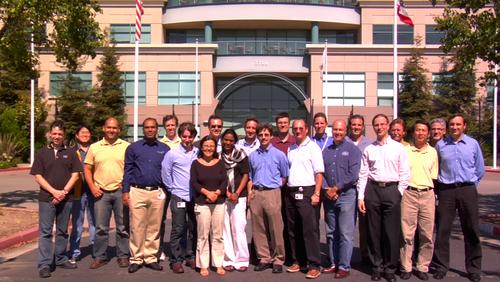 Before we get to the test result highlights, here's a hyperlinked list of this report's contents:
Results highlights
We validated an impressive range of Cisco products for most of the pieces of the mobile puzzle. Cisco showed that they truly support all mobile network generations – from GSM (2G) and current generation UMTS (3G) to Long Term Evolution (LTE), the next generation of radio technology. Without exaggerating, our nine-month exercise was by far the largest and most in-depth public, independent, third-party test of mobile infrastructure vendor performance ever.
Cisco showed reassuring scalability and state-of-the-art functionality across all technologies and products. Specifically, the mobile core tests of the ASR5000 showed that the Starent acquisition was a smart move, adding a rock-solid and mature product to Cisco's offerings. A couple of brand-new products put to test showed some teething trouble, such as the ME3800 access router and the CRS-3's 100GigE interfaces – all of which were resolved during the test. These bugs discovered during the EANTC tests were actually a feature: They allowed us to rate how fast Cisco's engineering and quality assurance teams are, and how much of the engineering knowledge is internal as opposed to pure OEM products or third-party component assembly as seen by other vendors.
Integration of all these components into a consistent and working network design is a major aspect of the challenge: The various business units involved had to align their language and understand mutual protocol support. Some new product lines supported LTE greenfield deployment cases; other products were presented for the 2G/3G/LTE migration case – I guess one cannot have it all at the same time. In surprisingly few cases, our test became a Cisco-to-Cisco interoperability exercise – nothing specific to Cisco, according to our experience, but rather a reality across large industry players.
Now, is LTE deployment ready for prime time? Well, it depends. As far as we can tell from this very extensive lab test, the building blocks for key components in the backhaul and core wireline infrastructure and in the mobile core exist and are scaling
right now
. But, in the dry language of mathematics, these are mandatory, not necessarily sufficient, preconditions. The integration of actual charging and billing functions, provisioning and fault management aspects, etc., remain in the realm of future work for the individual mobile operator.
How could we summarize our findings, now that we are digesting what Cisco served us? As you can tell, the EANTC team is hard to impress – a bit like the prototypical
Michelin Guide
restaurant critic who leans back after a 12-course feast including oysters and black caviar, raspberry soufflé, and foamed espresso – comparing the experience with the other famed restaurants he has seen. This test really was outstanding, a true industry-first, an innovative and courageous undertaking, and, after all, an exciting experience for everybody involved. We have the pleasure to share the wealth of results and insight into Cisco's solutions here. Cisco's products tested are not exactly like black caviar... but we liked the soufflé. Full stop.
— Carsten Rossenhövel
is Managing Director of the
European Advanced Networking Test Center AG (EANTC)
, an independent test lab in Berlin. EANTC offers vendor-neutral network test facilities for manufacturers, service providers, and enterprises. Carsten is responsible for the design of test methods and applications. He heads EANTC's manufacturer testing, certification group and interoperability test events. Carsten has over 15 years of experience in data networks and testing. His areas of expertise include Multiprotocol Label Switching (MPLS), Carrier Ethernet, Triple Play, and Mobile Backhaul.



Jambi Ganbar, EANTC, managed the project, executed the IP core and data center tests and co-authored the article.

Jonathan Morin, EANTC, created the test plan, supervised the IP RAN and mobile core tests, co-authored the article, and coordinated the internal documentation.
Page 2:
Introduction to Network Backbone & IP Radio Access Network Tests

(12) |