Microsoft is now offering its Azure cloud computing customers a new way to protect their intellectual property against patent trolls by utilizing the software giant's own patent portfolio.
The initiative is called Azure IP Advantage program, and Brad Smith, Microsoft's president and chief legal officer, announced it in a Feb. 8 blog post.
The program makes 10,000 Microsoft patents -- 7,500 available right now, and 2,500 on the way -- available to Azure customers looking to fend off patent trolls. This is what the company calls its "patent pick," and these include patents in the United States, as well as ones Microsoft holds overseas.
In a crowded public cloud market, Microsoft is looking to offer some additional services to distinguish it. The Seattle Times points out that the company decided to expand its patent protection program after several financial institutions approached Redmond for legal and other help in various patent lawsuits. (See AWS Maintains Its Public Cloud Dominance.)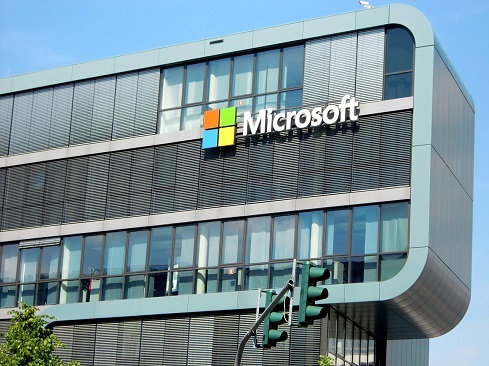 While Microsoft already offers some patent and intellectual property protection for its customers, the new program expands these services for users. For example, the company now covers any open source technology that powers Microsoft Azure services. This includes software such as Hadoop, which is used for Azure HD Insight -- a big data and analytics management platform.
In addition, Redmond is promising that if it ever transfers a patent to a non-practicing entity -- this is a firm that uses patents to primarily make money -- that intellectual property cannot be used against the customer. This is what Microsoft calls a "springing license."
"We want software developers to be able to focus on coding, and businesses and enterprises to be able to respond to the changing needs of their customers with agility without worrying about lawsuits," Smith wrote in the post.
While Microsoft does offer defense and indemnity protection to all of its Azure customers, some of the new features of the IP Advantage program require extra commitments from users. For example, in order to use one of the 10,000 patents to defend themselves against a patent troll, a customer must:
Have an Azure usage of $1,000 per month over the past three months
Have not filed a patent infringement lawsuit against another Azure customer for their Azure workloads in the last two years
Must show evidence of a current patent litigation that occurred after Feb. 8, 2017
In order to get the springing license protection, an Azure customer must have usage of $1,000 per month over the past three months.
— Scott Ferguson, Editor, Enterprise Cloud. Follow him on Twitter @sferguson_LR.
---
CALLING ALL CLOUD, NFV AND SDN COMPANIES: Make sure your company and services are listed free of charge at Virtuapedia, the comprehensive set of searchable databases covering the companies, products, industry organizations and people that are directly involved in defining and shaping the virtualization industry.
---