Following criticism for cooperating with the Chinese government on banning VPN apps, Apple CEO Tim Cook said on Tuesday that the company was abiding by local law, as it does in countries where it does business.
The New York Times reported on Sunday that Apple had removed VPN apps from the Chinese App Store. These apps could be used by Chinese residents to circumvent the nation's Internet censorship. Apple told the Times that the Chinese government said this year that all developers offering VPNs require a government license, and noted the non-compliant apps remain available in all other markets.
Speaking on an earnings call on Tuesday, CEO Tim Cook said the Chinese government started requiring VPN licenses in 2015, and began a renewed effort at enforcement earlier this year. (See Apple Shines in Cloud & Enterprise.)
The Chinese App Store still has hundreds of VPN apps, Cook said.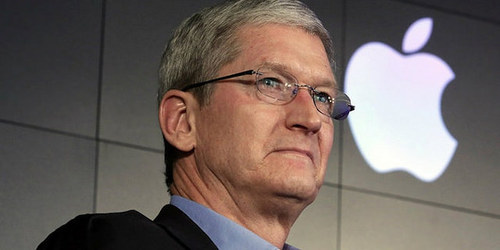 "We would obviously rather not remove the apps, but like we do in other countries, we follow the laws wherever we do business, and strongly believe that participating in markets and bringing benefits to customers is in the interests of folks there, and in other countries as well," Cook said. "We believe in engaging with government, even when we disagree."
Doing business in China is also in Apple Inc. (Nasdaq: AAPL)'s interest. Greater China is Apple's third-largest market, behind the US and Europe, bringing in $8 billion revenue in the third quarter. Apple's total revenue was $45.4 billion. Chinese revenue was down 10% year-over-year, while it was up in the US, Europe, Japan and the rest of the Asia-Pacific region. Overall Apple revenue was up 7% year-over-year.
Hopefully, over time, the restrictions will loosen, Cook said.
"In the case of the US last year, the law supported us," Cook said, apparently referring to an incident where Apple fought the FBI when that government agency wanted Apple to open a back door to decrypt the phone used by the shooter in 2015 San Bernardino attacks that left 14 dead.
---
Keep up with the latest enterprise cloud news and insights. Sign up for the weekly Enterprise Cloud News newsletter.
---
"In the case of China, the law is also very clear there," Cook said. "Like we would if the US changed the law here, we would have to abide by them in both cases."
He added, "That doesn't mean we don't state our point of view in the appropriate way. We always do that."
Amazon is also complying with China's censorship policies, the Times reported on Tuesday.
In addition to the comments on China, Cook also responded to President Donald Trump's statement that Cook had told Trump that Apple would open three factories in the US. (See Apple Shines in Cloud & Enterprise.)
— Mitch Wagner
Editor, Enterprise Cloud News