VMware on Tuesday introduced an update to its vRealize cloud management platform to let users move workloads on the fly to wherever they're least expensive, with support for Amazon Web Services, Microsoft Azure, and on-premises VMware-based private cloud.
Other new capabilities for the vRealize platform include tools to automate workload placement based on performance, monitor virtual storage area networks (vSANs), and provide security and network management. The platform is designed to integrate cloud servers, networking, storage and security, not treat them separately.
"I like to see that VMware is now aggressively pursuing a cloud differentiation strategy rooted in their core strength of virtualizing servers, network, compute and security," Torsten Volk, managing research director for Enterprise Management Associates, tells Enterprise Cloud News.
The cost-cutting vRealize Business for Cloud 7.3 was most intriguing.
Darren Orzechowski, target="new">VMware Inc. senior director of marketing for cloud management, tells Enterprise Cloud News, "At the same time operations teams are managing from an operational perspective, the teams can look and see where the most cost-efficient place is to put workloads."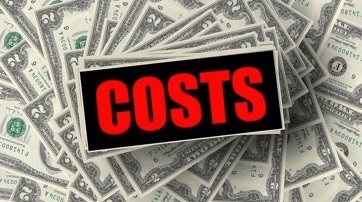 While other vendors provide costing tools for cloud, they are focused on public cloud, while VMware also takes on-premises infrastructure into account, Mahesh Kumar, VMware senior director of product marketing, says. On-premises infrastructure is necessary to get a complete cost picture. "Unless you are a small startup in Silicon Valley, you have a decent data center footprint as well as a cloud footprint, Kumar says.
Existing tools are ineffective at calculating on-premises data center costs for specific applications, "and that's a significant pain point for VMware, as much as for customers," Volk says.
Enterprises move many app workloads to AWS and Azure because of "false calculations" of infrastructure costs, he says. The costing tool will help VMware prevent "drainage to the public cloud."
The VMware vRealize Suite gets several other new elements.
vRealize Operations 6.6 automates workload balancing across clusters and data stores based on business needs, including the ability to schedule rebalancing in a maintenance window, as well as predict anomalies before problems come up.
---
Keep up with the latest enterprise cloud news and insights. Sign up for the weekly Enterprise Cloud News newsletter.
---
VMware Operations 6.6 provides vSAN management and monitoring.
And vRealize Network Insight 3.4 adds support for AWS for cross-cloud security and network management.
Additionally, the suite offers enhancements to container management and configuration management.
However, ease of deployment is a problem with VMware products, and VMware needs to continue work on consolidating cloud tools, Volk says. "I'd expect to see major progression the next version.
— Mitch Wagner
Editor, Enterprise Cloud News
---
CALLING ALL CLOUD, NFV AND SDN COMPANIES: Make sure your company and services are listed free of charge at Virtuapedia, the comprehensive set of searchable databases covering the companies, products, industry organizations and people that are directly involved in defining and shaping the virtualization industry.
---