The market for enterprise technology IPOs has slowed down in recent years, as many of the hottest startups in the space have decided to sell themselves to other tech giants or remain private to avoid the pressures of quarterly reports to Wall Street.
However, that is changing a bit in 2017. First Snap Inc., the parent company of Snapchat, launched a successful IPO in early March, which raised about $30 billion in one day, although that number has come down in the last few weeks. (See Snap, Crackle & Pop: $28B IPO Stokes 'Bubble' Fears.)
Now, on Friday, March 17 Mulesoft is preparing to launch its own initial public offering on the New York Stock Exchange under the ticker symbol "MULE."
Although Mulesoft initially targeted its IPO in the $14 to $16 range, an updated filing with the US Securities and Exchange Commission on March 16 pushed the target price to $17 per share. If that holds true, the company will raise nearly $221 million from its IPO.
Mulesoft would then have a market cap of about $2.14 billion.
As of 11 a.m. Eastern, Mulesoft was trading at about $24 per share, a 46% increase over the initial price, pushing its market cap past $3 billion.
Founded in 2006, Mulesoft makes APIs that help enterprises and their IT departments connect different software and services together, and the company is betting on a future where businesses have to connect a number of different technologies together, including the cloud, big data, mobile and the Internet of Things.
The company estimates the market for these types of API services is worth about $29 billion.
Mulesoft has more than 1,000 customers and has managed to grow its revenue over the last several years, from $57.6 million in 2014, to $187.7 million last year. However, the company, like many other startups, posts losses as well. In 2016, Mulesoft's net loss totaled $49.6 million.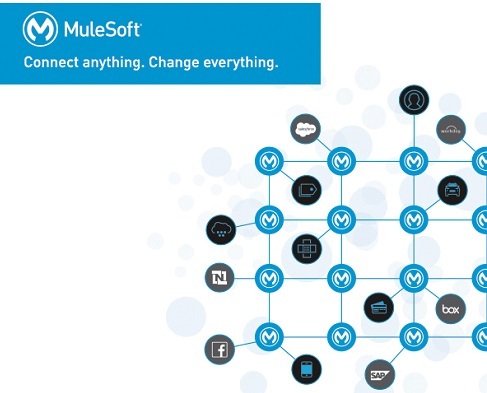 In its SEC paperwork, Mulesoft does warn of competition in the years ahead.
This not only comes from the likes of IBM and Oracle, which also play in this API field, but from companies using public cloud platforms -- Amazon Web Services, Microsoft Azure, Google Cloud -- to run more and more enterprise-level applications, which could then offer the same types of services and functionality that Mulesoft is selling.
One interesting note from the SEC filing: Mulesoft runs its own infrastructure on AWS, which also gives it something else in common with Snap besides the IPO. (See Snap Commits $1B to AWS.)
After a less-than-stellar year for IPOs in 2016, Snap, Mulesoft and the upcoming public offering from cloud indemnity management provider Okta have shown that investors are willing to put serious money into companies that provide on-demand and cloud services to enterprise, as well as consumers.
Even without an IPO, tech giants are willing to invest in these companies to gain an advantage in the growing cloud market. Earlier this year, Cisco paid a premium of $3.7 billion for AppDynamics, a day before that firm was scheduled to go public. (See Cisco's Chuck Robbins Talks AppDynamics, Jasper at MWC.)
Related posts:
— Scott Ferguson, Editor, Enterprise Cloud News. Follow him on Twitter @sferguson_LR.