Lenovo Doubles Down on Hyperconverged With Microsoft's Help
Lenovo is following the lead of several other of the major cloud equipment providers and doubling down on hyperconverged infrastructure. The company is turning to Microsoft to help provide an edge when it comes to hybrid cloud deployments.
At its Transform show in New York City on Tuesday, June 20, Lenovo will unveil its ThinkAgile SX hyperconverged offering, which is integrated with Microsoft's Azure Stack software. This allows users to build a private cloud, or tap into public cloud resources to create a hybrid platform for specific workloads.
Lenovo first introduced its ThinkAgile line in late 2016 as a means to get into the converged and hyperconverged infrastructure market.
With hyperconverged, the storage, compute and virtualization are combined into a single fabric of servers. The technology has found a home with enterprises looking to create hybrid cloud computing platforms that combine public cloud with keeping some applications on-premises.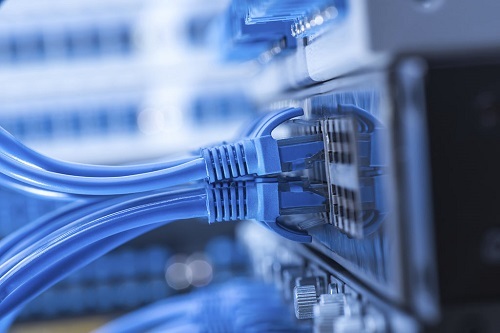 The ThinkAgile SX is offered in either a 25U (43.75-inch) or 42U (73.5-inch) rack, which includes Lenovo's x3550 M5 management node that supports two Intel Xeon E5-2600 v4 series processors, as well as the company's storage and networking. The Azure Stack includes the Windows Server 2016 operating system, as well as Microsoft's Hyper-V virtualization layer.
In addition to the ThinkAgile systems and its partnership with Microsoft, Lenovo is also launching a total of 26 different storage, server and networking configurations at the show as part of the company's ThinkSystem line. It's an attempt to go beyond PCs and burrow deeper into the data center, including expanding into cloud, DevOps and other fields.
"This broad portfolio offers options for every customer data center workload while improving ease-of-use, accelerating certification time, and minimizing training," Kamran Amini, Lenovo's executive director of its Server & Storage Business Units, wrote in a blog post scheduled to publish Tuesday.
---
M&A activity is turning the cloud upside down. Find out what you need to know in our special report: Mergers, Acquisitions & IPOs are Rocking the Cloud.
---
Lenovo has been looking to expand into the data center since it bought IBM's System x server business for $2.3 billion in 2014.
The company is also entering a market that is dominated by several large and better known players, including Dell EMC, which released an update to its own hyperconverged portfolio in May, as well as Hewlett-Packard Enterprise and Cisco. (See Dell, HPE, Cisco Top Cloud Infrastructure Market – Analysts .)
Additionally, other companies are moving into this market as well, including NetApp, which is moving away from its traditional storage business and getting deeper into the cloud and hyperconverged. (See NetApp Expands Into Hyperconverged, Hybrid Cloud.)
However, Lenovo has made some strides in the x86 server side of the market.
"Overall, these new solutions mark the most significant broadening of the company's system portfolio since the acquisition of IBM System x was completed in January 2015," Charles King, an analyst with Pund-IT Research, wrote in an email to Enterprise Cloud News. "Lenovo has held pretty steady insofar as rank in server sales but it's been doing well in key growth markets, especially China. It's also successfully maintaining the rep System x had for server reliability and resiliency."
The new ThinkAgile and ThinkSystem products go on sale later this summer, according to Lenovo.
Related posts:
— Scott Ferguson, Editor, Enterprise Cloud News. Follow him on Twitter @sferguson_LR.