IBM's Cloud Strategy Helps, but Can't Stop Revenue Decline
IBM continues to make strides in its cloud computing business, as well as other strategic investments in cognitive computing and artificial intelligence, but these cutting-edge technologies could not stop Big Blue's revenue decline in the second quarter of 2017.
For the quarter, IBM managed to post non-GAAP earnings per share of $2.97 compared to the $2.74 Wall Street analysts were expected, according to Thomson Reuters. However, revenue fell a little over 4% year-over-year for a total of $19.29 billion. Analysts were expecting revenue of about $19.46 billion, according to Reuters.
IBM's net non-GAAP income totaled $2.8 billion, a 2% year-over-year decrease.
It was IBM's 21st consecutive quarter of revenue misses.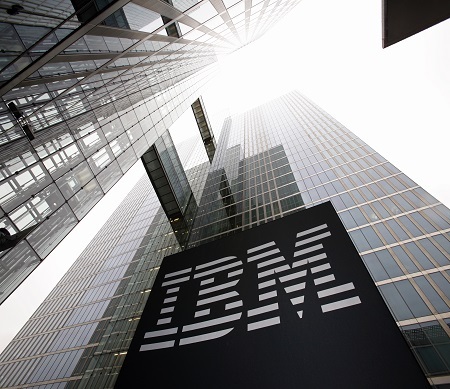 There were some bright spots in IBM's second quarter, including the cloud division, which posted revenue of $3.9 billion, a year-over-year increase of about 15%. The company's "strategic imperatives" division, which includes cognitive, AI and other investments, had revenue of $8.8 billion, a year-over-year increase of 5%.
In a statement posted Tuesday, IBM CEO Ginni Rometty stressed the company's investments in newer technologies, especially cloud.
"In the second quarter, we strengthened our position as the enterprise cloud leader and added more of the world's leading companies to the IBM Cloud," Rometty wrote in the July 18 statement. "We continue to innovate, adding regtech capabilities to our portfolio of Watson offerings; developing solutions based on emerging technologies such as Blockchain; and reinventing the IBM mainframe by enabling clients to encrypt all data, all the time."
However, it was IBM's legacy businesses that continue to bring down revenue. For instance, the company's Systems group, which includes systems hardware and operating systems software, posted revenue of $1.7 billion, a 10.4% decline. At the same time, Technology Services & Cloud Platforms, which includes infrastructure services, technical support services and integration software, had revenues of $8.4 billion, a 5.1% decline.
However, the strategic imperatives of this division, which include hybrid cloud services, grew about 20%.
---
Keep up with the latest enterprise cloud news and insights. Sign up for the weekly Enterprise Cloud News newsletter.
---
What might be of concern was Cognitive Services, which posted revenue of $4.6 billion, down about 2.5%, although income increased.
Last week, a report from financial analyst firm Jefferies LLC found problems with IBM's much talked about Watson platform, including a need for more AI talent and increased competition. (See IBM Watson Faces Tough Road – Analyst.)
On Tuesday call with analysts, CFO Martin Schroeter noted that IBM released its new z14 mainframe system on Monday, with the company expecting to realize some large customer buys when it hits the market in the middle of September. (See IBM Brings Big Iron to the Big Cloud.)
Related posts:
— Scott Ferguson, Editor, Enterprise Cloud News. Follow him on Twitter @sferguson_LR.