Maybe she didn't like the company cafeteria? Diane Bryant, a former rising star at Intel who decamped to become Google Cloud's COO seven months ago, is once again taking her red stapler and heading out the door.
Bryant joined Google (Nasdaq: GOOG) Cloud in December, after spending 32 years at Intel Corp. (Nasdaq: INTC), most recently heading its data center group, which booked $17 billion in revenue in 2016 -- 29% of Intel's total sales, second only to the Client Computing Group, which includes PC processors. (See Intel's Diane Bryant Jumps Over to Google Cloud.)
"We can confirm that Diane Bryant is no longer with Google," the company said in an email statement. "We are grateful for the contributions she made while at Google and we wish her the best in her next pursuit."
Bryant was number two at Google Cloud, reporting to CEO Diane Greene. Her presence at Google was a big deal in helping the company gain enterprise cred, as it strives for more cloud market share from its position a distant third behind Amazon Web Services and Microsoft.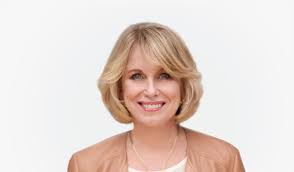 ---
Now entering its fifth year, the 2020 Vision Executive Summit is an exclusive meeting of global CSP executives focused on navigating the disruptive forces at work in telecom today. Join us in Lisbon on December 4-6 to meet with fellow experts as we define the future of next-gen communications and how to make it profitable.
---
With Intel CEO Brian Krzanich abruptly resigning last month, and Bryant suddenly available for work, that makes us go "hmmmm…" (See Intel CEO Resigns After Employee Relationship Revealed.)
As for why she left Google, Business Insider, which first reported Bryant's Google departure Wednesday, cites "a person familiar with the situation" who says Bryant's role wasn't clearly defined and she had few people reporting to her at first. "This person said that Google's management was excited to hire her and that the feeling was that it would figure out how best to use her later." But Bryant "struggled to become involved," at least at first.
Bryant was briefly rumored as a replacement for Greene in late December, but that never came to anything. (See Will Google Replace Cloud Boss Diane Greene?)
Related posts:
— Mitch Wagner




Executive Editor, Light Reading