With an eye toward expanding its hyper-converged infrastructure business to mid-market enterprises, Dell is launching a new hybrid cloud computing offering that integrates its cloud platform with its VxRail appliance.
Dell EMC is adding its Enterprise Hybrid Cloud platform, which is specifically designed to create hybrid cloud infrastructures, to its VxRail appliance, which runs on VMware's vSAN software, and offers compute, storage and virtualization in a single box configuration.
EMC first introduced the VxRail appliance in 2016, before the merger with Dell was complete. It's now listed as a Dell EMC product, and the company claims to have sold 8,000 VxRail nodes in the past 12 months.
Since completing the $67 billion merger with EMC, Dell has focused on hybrid cloud deployments and selling the underlying equipment and software to build these types of infrastructures. (See Dell-EMC deal closes next week.)
A recent report by IDC found that Dell and Hewlett Packard Enterprise are still the leading suppliers of cloud infrastructure, although Cisco has gained ground in the market over the last several months. (See Cisco Gains, Dell & HPE Lose on Cloud Infrastructure - Analyst.)
The first version of the VxRail appliance targeted business running more than 1,000 virtual machines (VMs) within the data center. The latest version of the appliance, along with the hybrid cloud platform, is geared toward businesses running 200 to 1,000 VMs that are interested in moving some workloads and applications to the cloud, whether that's a private cloud or a public platform.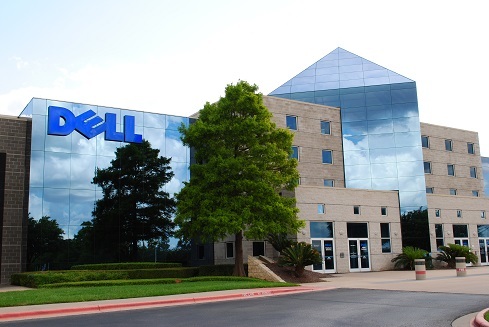 The mid-market firms that Dell is eyeing include businesses with about 500 employees, but that have specific cloud infrastructure needs, such as law firms and hospitals, said Peter Cutts, senior vice president of Hybrid Cloud Platforms for Dell EMC.
"If you take a step back and look at the trends in the cloud, you see the way services are changing dramatically, and IT is trying to be a value center rather than a cost center, and that is transforming the way they are delivering services," said Cutts in an interview before the Feb. 16 launch. "They want a turnkey solution. They want to go to a self-service portal and get the resources that they need within minutes or hours and have the infrastructure do all the work for them."
Eric Slack, a senior analyst with the Evaluator Group, wrote in an email to Light Reading that a hyperconverged infrastructure approach to cloud is gaining traction with mid-market companies – those firms with less than 1,000 employees – that need it for specific deployments and applications. He also noted that smaller companies have to content with large amounts of data and that makes for a challenge.
"These aren't 'enterprises' but still large companies often with a lot of data," Slack wrote. "Cloud is more of an approach than a product, per se. To a large extent all companies are striving to adopt cloud-like characteristics in their IT environments -- agility, efficiency, flexibility, etc… There are some drivers for keeping data on-site, such as compliance and control, but we see an economic aspect too."
The Dell EMC Enterprise Hybrid Cloud platform offers a number of features for rolling out a hybrid deployments, including optimization for smaller deployments, automation of the software stack on the VxRail appliance and a subscription-based support service.
Dell expects the VxRail appliance with the Enterprise Hybrid Cloud platform to ship on March 31.
(Editor's Note: This article was updated with comments from an analyst.)
— Scott Ferguson, Editor, Enterprise Cloud. Follow him on Twitter @sferguson_LR.
---
CALLING ALL CLOUD, NFV AND SDN COMPANIES: Make sure your company and services are listed free of charge at Virtuapedia, the comprehensive set of searchable databases covering the companies, products, industry organizations and people that are directly involved in defining and shaping the virtualization industry.
---