Cloud Driving IT Spending in 2017
The rush to create digital businesses that rely on cloud computing and a host of other technologies to support these initiatives are helping to drive worldwide IT spending higher in the second half of 2017, according to two new reports.
Gartner and IDC each released reports this week that show IT spending increasing in 2017, especially as the calendar turns to the second half of this year. While several factors are driving the overall market, such as renewed smartphone sales, the two reports agree that cloud is a significant reason why spending is starting to surge toward the end of the year.
Of the two reports, IDC offered the most optimistic outlook, with an increase of 4.5% year-over-year. Total IT spending for 2017 is predicted to reach $2.1 trillion, and spending could increase another 4% in 2018, according to the analysis.
Gartner has spending increasing, but at a more moderate 2.4% year-over-year pace. However, the firm predicts a higher dollar amount, with IT spending hitting $3.5 trillion by year's end.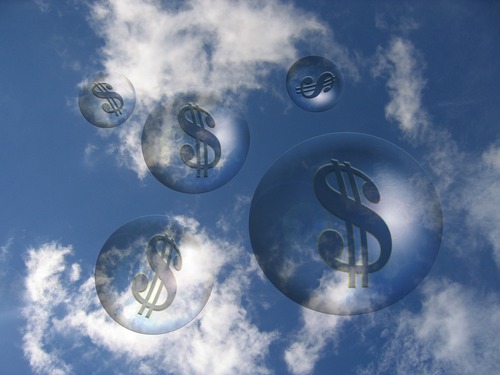 Over the next several months, IDC is predicting that the big cloud service providers are expected to increase their data center investments to keep up with a growing demand for cloud services of all kinds. Spending on infrastructure-as-a-service (IaaS) is slated to hit $25 billion this year and cross the $50 billion mark by 2020.
Spending on servers to support these data centers is predicted to increase 4% year-over-year, and increase another 5% next year, according to IDC.
"Cloud and mobile are still the big drivers for IT spending, despite the attention devoted to new technologies like augmented reality, artificial intelligence, and robotics," Stephen Minton, an IDC analyst, wrote in the firm's July 12 report. "New technologies will drive a larger share of market growth in the next five to 10 years, but the short term will also see a resurgence of growth in markets tied to 3rd Platform opportunities, including cloud services, mobility, and big data."
---
Keep up with the latest enterprise cloud news and insights. Sign up for the weekly Enterprise Cloud News newsletter.
---
In its July 13 report, Gartner found that enterprise software is expected to grow about 7.6% year-over-year, specifically driven by software-as-a-service (SaaS). The study noted that software of all kinds -- cloud-based or traditional on-premises -- is helping companies drive revenue, which means the development cycle is likely to increase over time, leading to more DevOps adoption.
The Gartner report also noted that several cloud-based technologies, such as blockchain in financial services, as well as the Internet of Things in manufacturing, are helping to drive additional IT spending this year, as well as next.
IDC also noted that spending on enterprise applications, especially SaaS, big data and analytics, will increase about 7% year-over-year and total $471 billion.
In terms of global spending, the IDC report finds that the Asia-Pacific region -- minus Japan -- is expected to increase its tech spending by about 8% in 2017, with China driving much of the growth. The US will grow by about 4%, with western Europe, Canada and Japan holding steady compared to 2016.
Related posts:
— Scott Ferguson, Editor, Enterprise Cloud News. Follow him on Twitter @sferguson_LR.