How Microsoft Became an Unlikely Open Source Champion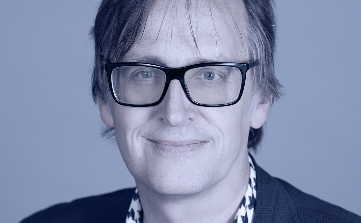 (22) |




Re: Going with the flow

@maryam: Sure. This is why major security flaws proliferate in open-source code for years upon years -- because the kind of people open source generally attracts are more interested in features than the more boring stuff like security. So too for documentation -- also very boring, but just as essential.

Re: Going with the flow

Yes, passion is good but commitment can rival that if someone is not committed to growing and maturing the code it doesn' evolve that's what creates so much of the uncertainty in using it for many. Lack of documentation and support

Re: Going with the flow

@Michelle: Moreover, leveraging well-accepted open-source code and open-standards frameworks is a selling point unto itself when developers and entrepreneurs try to get companies on board with their projects. You're far more likely to not be told to go away if you can say you use, say, RHEL as opposed to whatever homespun niche offshoot you've developed.

Re: Going with the flow

@Michelle: What can I say? Passion doesn't pay the bills. ;)

Re: Going with the flow

Longterm support can be tough. Open Source developers experience burnout too. Passion is good in the early years, but it can quickly drain through the lifecycle of a project.

Re: Going with the flow

Exactly. "If company A contributes, then it can't be too crazy."

Re: Going with the flow

@Michelle: That's key. Frankly, outside of games and a few particular utilities, open-source stuff that is left to contemporaneously (though, inevitably, waningly) passionate individual developers tend to eventually fizzle out in terms of support. Even widely used tools can fall by the wayside in terms of their development. Case in point: After TrueCrypt had numerous severe vulnerabilities exposed in a security audit, distributions of the software were halted -- with the website urging visitors to instead download BitLocker (a Microsoft product).

Re: Going with the flow

I think it helps the cause when very large companies contribute to a codebase too. It shows the rest of the world that the software is important and is being maintained by real professionals.

Re: Going with the flow

Interesting the section on how the lawyers had to get aboard the open source train dealing with all the licensing and intelletual property issues involved. It's only logical of course that one of the main reasons Microsoft shifted is simply that "Microsoft had to support the software its customers want to run, and much of that software is open source."

Re: Going with the flow

@Michelle I agree when established enterprises adopt a new technology others take notice. Now Open Source doesn't seem like the Wild West it once was to many.