With some 110,000 employees scattered across 150 countries across the globe, Emerson has a lot of human resources data to protect. To help get a handle on it all, the company is turning to the cloud for security piece of mind.
"Every time you look at the news, you see this insurance company or this financial institution or this government agency potentially getting compromised," said James N Rhodes II, vice president of Human Resources Information Systems at Emerson. "As a steward of our employees' data, I want to make sure that I protect that data the best I can."
Founded in 1890 in Missouri, Emerson has undergone numerous changes over the decades. Today, it provides manufacturing and engineering services with a focus on the oil and gas industry, as well as industrial HVAC equipment, among other businesses. Emerson pulled in $14.5 billion in sales in 2016.
Emerson is moving many of its systems to the cloud, especially within HR.
That's where Rhodes comes in.
Rhodes has been with Emerson since the 1990s, working in various human resources roles. However, he does have a background in IT, having run some of the company's databases that handled employee pension data.
That has given him a unique view of how technology has changed over the last ten to 15 years, especially as Emerson prepares to move many of its on-premises HR systems to the cloud by 2019. Security, especially with all that data, is on top of Rhodes's mind as the company starts this undertaking.
"Every time you open a newspaper you see some company's data is getting compromised," Rhodes told Enterprise Cloud News. "So whole IT data security is really important to us."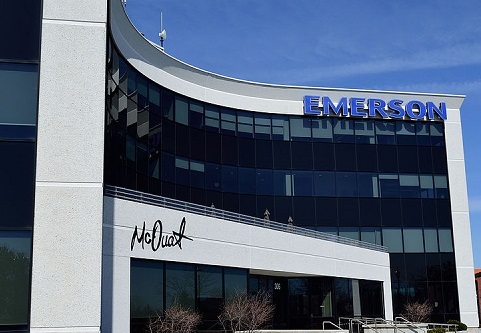 As with many other Fortune 500, multinational firms, Emerson at one point had a lot of different HR systems that resided on-premises. In the early 2000s, Rhodes said that the company began to consolidate around a number of different Oracle applications, including the company's ERP, E-Business Suite and PeopleSoft.
As that consolidation started to come together, a new word entered the discussion: cloud.
Although Oracle has lagged behind Amazon Web Services and Microsoft Azure in the public cloud, the software giant has pushed aggressively to make up ground, mixing in more cloud offerings as companies move away from the on-premise software offerings that were an Oracle cash cow for years. (See Artificial Intelligence Expert Weighs In for WiC.)
Since Emerson was already heavily invested in Oracle, Rhodes began looking at the new cloud offerings. However, it was the aspect of Oracle managing much of the security that appealed the most. (See Is Oracle Right? Is Security in the Cloud a Solved Problem?)
"I would say about five, ten years ago, we always felt like doing it in-house you could manage security a little bit better," Rhodes said. "But those challenges of security have continued to grow. You always get concerned when you take your data and you go outside your company with it and whether you put it in the cloud... As things kind of evolved and we do more due diligence and you see more of these threats that are posed on the outside, Oracle got us real comfortable."
Rhodes describes a common dilemma when it comes to moving to the cloud: Is it better to control the security yourself, or leave it in the hands of the provider, which might have more experience and resources, but is still vulnerable to the threats that are out there? (See Vault 7, Yahoo Hack Cast Doubt on Cloud Security.)
---
What are the hottest jobs in the cloud? Get our special report to find out:
Cloud Skills: What's Hot?
---
When faced with that choice, Rhodes decided to stick with what Emerson knows best.
"When your business is making valves or computer systems for pharmaceutical companies you don't really think about security in terms of how to protect your HR data or your financial data as much. Right?" Rhodes said. "That's not what your customers want to pay you to do."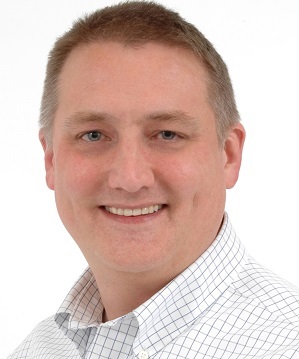 As with any shift in IT, Rhodes did not go at it alone. He worked with the company's own IT security team, as well as a group of solution architects to make sure the cloud choices fit within the overall infrastructure.
While security might be first and foremost, Rhodes said there were other benefits within the Oracle cloud offering, including analytics he's using to better gauge current employees and future hires, as well as tools to help him make decisions, such as if he can predict a certain division would have a worker shortage in the coming months.
While he couldn't speak of all the specifics regarding Emerson, Rhodes noted that he sees the cloud as the way forward for not only his company, but other large enterprises as well.
"I would say the cloud is clearly the trend," Rhodes said. "Eventually I think everything will ultimately move to the cloud."
Related posts:
— Scott Ferguson, Editor, Enterprise Cloud News. Follow him on Twitter @sferguson_LR.