Amazon launched Amazon Connect on Tuesday, a public-facing version of the same contact-center service that the company has been using internally for a decade. "This is the day traditional contact center providers have dreaded," says an analyst.
If you've ever called Amazon to complain about getting two left socks when you ordered a pair, you've dealt with the company's homebrew call center service. Now, Amazon is making that service available to enterprises.
Amazon Web Services Inc. (AWS) launched Amazon Connect, a self-service cloud contact center service designed to make it easy for businesses to deliver better customer service at lower cost, with customers paying by the minute without an upfront charge, the company said in a statement.
All of this is bad news for traditional contact center providers such as Avaya Inc. , Cisco Systems Inc. (Nasdaq: CSCO) and Genesys , says Mila D'Antonio, Ovum Ltd. principal analyst, customer engagement.
"Enterprises have spent years frustrated with lengthy call-center infrastructure deployments and complicated contracts," she says. Traditional call-center solutions require investments in hardware, complicated software deployments and teams of consultants to implement.
Touting scalabilityOne of the features Amazon touts for the service is scalability; "onboarding up to tens of thousands of agents in response to business cycles (e.g. short-term promotions, seasonal spikes, or new product launches) and paying only for the time callers are interacting with Amazon Connect plus any associated telephony charges," Amazon says. The service features a graphical interface to make it easy for non-technical users to configure.
"For traditional contact centers to compete, they need to move to the cloud and offer short-term pricing," D'Antonio says.
"Amazon Connect can integrate with other AWS services and third-party analytics and CRM solutions," Amazon says. "For example, an airline could design an Amazon Connect contact flow to recognize a caller's phone number, look up their travel schedule in a booking database, and present options like 'rebook,' or 'cancel' if the caller just missed a flight. And, customers can build natural language contact flows using Amazon Lex, an AI service that has the same automatic speech recognition (ASR) technology and natural language understanding (NLU) that powers Amazon Alexa, so callers can simply say what they want instead of having to listen to long lists of menu options and guess which one is most closely related to what they want to do," Amazon says.
Amazon's integration with Salesforce.com Inc. , Zendesk and Tableau will make for robust contact center offerings, D'Antonio says.
The service is based on Amazon's own contact center technology, which it built from scratch ten years ago "because legacy solutions did not provide the scale, cost structure and features we needed to deliver excellent customer service for our customers around the world," Tom Weiland, Amazon vice president of worldwide customer service, said in the company's statement.
Amazon touted several customers for the service, including GE Appliances; Bandwidth, a communications software company; and AnswerConnect, which provides remote call center services.
Jeff Barr, chief evangelist for AWS, goes deeper into details about the service in a company blog post with possibly the cutest photography we've ever seen in any enterprise marketing literature.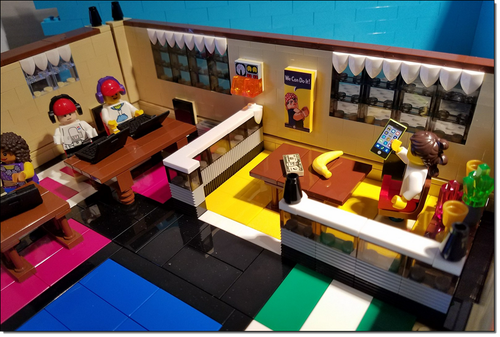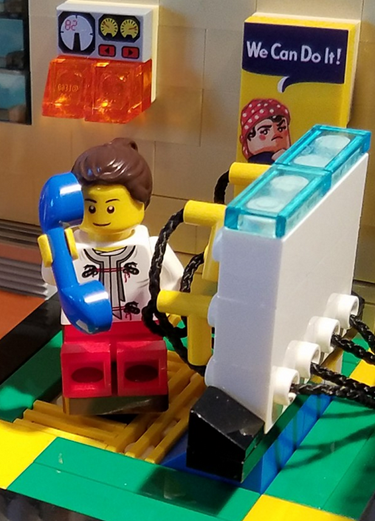 Barr provides many more photos from his Lego call center on SmugMug.
— Mitch Wagner
Editor, Enterprise Cloud News