BT eyes 100% shift to public cloud, not 'pretend mist' of private
BT eyes 100% shift to public cloud, not 'pretend mist' of private
There is no future in the private cloud for IT workloads and applications, according to BT's chief digital and innovation officer.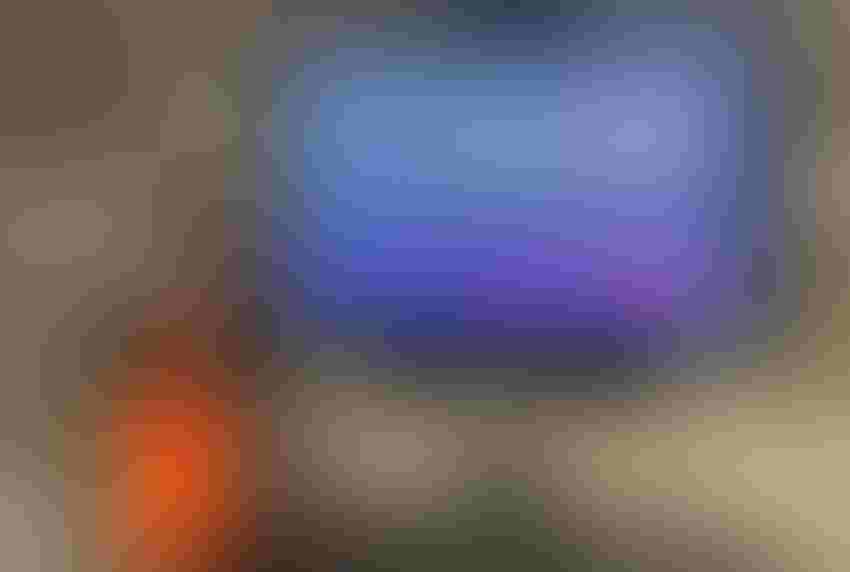 BT's Harmeen Mehta outlines her strategy during a London press briefing.
(Source: Iain Morris/Light Reading)
Harmeen Mehta, the executive hired to put some va-va-voom into BT's software strategy, has a neat metaphor to describe the process of company transformation. "It's a cultural shift to build a new house when you are too attached to the old house," she said. "The best thing is to get out of the new house and build the new one faster."
If the old house, in Mehta's case, includes BT's private cloud and the jumble of IT workloads and software applications under its roof, the building will be almost bare in the next three years. Through a process that started in 2021, Mehta is on a massive clean-up job to scrap ageing applications and move whatever is deemed strategically important into the bigger properties managed by the likes of AWS and Google.
Few telco executives in her role sound as vehemently opposed to the private alternatives. "I mean public cloud – not a pretend mist," she told analysts and reporters at a press briefing in London co-hosted with the TM Forum (TMF), a telecom industry body whose membership list today features the names of both telcos and hyperscalers. Mehta's plans suggest there is not much room within BT for the likes of Red Hat, VMware and Wind River, the builders of platforms for private clouds.
When Mehta started out two years ago, about 90% of BT's IT estate could be categorized as "legacy," leaving only a tenth of it as genuinely strategic. The goal by 2026 is almost to reverse those numbers and cut the legacy to no more than 20% of the total. At least 90% of the strategic estate will be hosted in the public cloud. "That is not just BSS [business support systems] and OSS [operational support systems] but all digital products, new platforms – we are moving everything to the cloud."
Mehta verse
If all goes to plan, scrappage and consolidation will leave BT with less than 250 applications when Mehta's work is finished, down from as many as 2,465 at the start of the process. About 15% of the estate has been retired already and another big chunk is due to be shut down this year. In a detailed research paper published in April 2022, when the target for 2025 was to end up with fewer than 500 applications, James Crawshaw, a principal analyst at Omdia, said BT aimed to save about £500 million (US$637 million) at Digital, the unit Mehta runs, by ditching legacy, simplifying products and investing in artificial intelligence.
BT has been able to slash costs purely by shifting applications into the public cloud, according to Mehta. One of its most recent moves, announced at the start of the year, was to put its ageing mainframe applications – still used to support customers of copper-based broadband services – into the public cloud operated by Kyndryl, an IT business spun out of IBM two years ago. BT reckons this will cut mainframe operating expenses and related energy consumption by 70%. By 2026, that should equate to annual savings of more than £17 million ($22 million).
But the UK operator is not being monogamous in the public cloud. While Kyndryl supports a mainframe older than many executives, BT is relying on Google to host its data, AWS for internal applications and Microsoft for authentication, along with Office 365 software. Salesforce and ServiceNow also figure prominently in BT's plans.
"She doesn't see hosting apps as a core activity for BT," said Omdia's Crawshaw in an email about Mehta's vision. "She is more interested in simplifying the IT estate and then trying to make IT more aligned with the business and an enabler of innovation. That is a contrast with the CTO office which sees network functions as sufficiently special for it to make sense to host them in their own cloud. Whether that attitude changes with the departure of Neil McRae remains to be seen."
McRae last year quit his post as BT's chief network architect, subsequently taking up a role at Juniper Networks, an equipment vendor. When Light Reading spoke earlier this year with Howard Watson, BT's chief technology officer, about the cloud set-up for its telco workloads, the operator was using an OpenStack platform built by Canonical, orchestration tools from Juniper and other components from Cisco and Dell.
Portability problems
Mehta's multicloud strategy on the IT side seems partly about avoiding over-reliance on any single supplier. Even so, porting workloads between clouds remains difficult, she admits. In some cases, moving from Google to Amazon would mean using entirely different technology. "Of course, I would have to rebuild a large part of that," she said.
One of Red Hat's pitches is that it can function as a kind of abstraction layer to aid portability. But critics say that means being dependent on Red Hat rather than a hyperscaler. Instead, wherever possible, BT is designing its applications to be fully portable. "For a big part of the application, we use Kubernetes and are just able to move between one cloud and another," said Mehta, referring to the open-source tool for managing cloud-native software. Her unit employed about 3,500 people this time last year, but it had then just announced plans to recruit another 2,800 in the UK and India by April 2024.
Mehta has also leaned on Salesforce, ServiceNow and Velocity, another IT supplier, to ensure their own software addresses the portability problem. And she insists BT is now unable to work with software-as-a-service companies that do not have a CI/CD (continuous integration and continuous deployment) approach, saying this should be "bread and butter" for those organizations.
The TMF is lending a hand in this area, too. At "DTW23 – Ignite," its upcoming show in Copenhagen, all three hyperscalers will demonstrate support for Open Digital Architecture (ODA), a standardized TMF framework for the design of software components, said George Glass, the TMF's chief technology officer and a former executive at BT. "The idea is that we don't force you to pick your favorite hyperscaler and build your applications on that," he said. "We want ODA architecture to be cloud agnostic."
BT is not the only European operator keen on technology insourcing. Vodafone is similarly working on what it calls a telecom-as-a-service platform, described at a recent press briefing as a "lowest common denominator" for in-house software development. Since announcing plans in late 2021 to add another 7,000 software engineers to a workforce then employing about 9,000, it has gained 3,700 through a mix of external recruitment and internal retraining. It seems like a good time to be in software.
Related posts:
— Iain Morris, International Editor, Light Reading
Subscribe and receive the latest news from the industry.
Join 62,000+ members. Yes it's completely free.
You May Also Like
---