NGMN sets out KPIs to track operators' green credentials
The Next Generation Mobile Network (NGMN) Alliance has released a set of key performance indicators (KPIs) for green networks. Its goal is to create a unified framework that all operators can use to measure and act on their energy and environmental footprints. The organization, however, highlights several large-looking obstacles on the path to net zero, such as a growing energy footprint and a lack of mature reporting. Meanwhile, operators can still take the easy way out and use mechanisms such as renewable energy credits (RECs), which have been criticized for their lack of real-world impact. If it means business, NGMN indeed has its work cut out.
NGMN builds on existing practices, including the Carbon Disclosure Project's mechanism, which scores the environmental disclosure and performance of various entities to show if they are aligned with goals such as limiting global warming to 1.5C. NGMN's goal is to define target values and establish a scoring methodology for consolidating the KPIs into a single measure. The framework splits metrics into two "pillars." The first groups together environmental factors and the second merges energy use and quality of experience.
For now, the focus is mainly on reporting. Most of the KPIs concentrate simply on data availability and transparency, as opposed to an evaluation of operators' efforts. According to NGMN, available reporting is mature enough for a more in-depth, or quantitative, approach for only a handful of KPIs.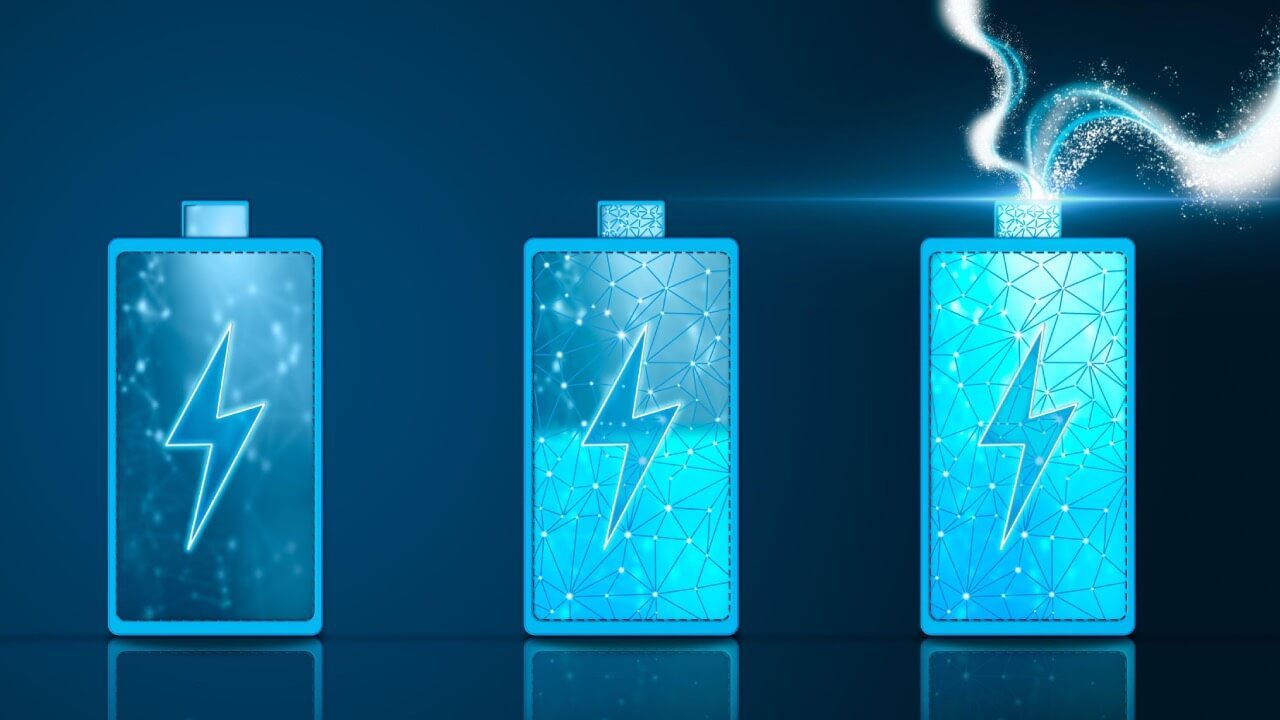 NGMN has released a document detailing the KPIs and the proposed methodology. In the environmental pillar, the KPIs include checking whether a company is reporting independently audited sustainability figures. Another KPI evaluates if it has set a net-zero target, and for what year.
A different KPI evaluates whether an operator has put forward a plan to achieve its net-zero goal. Operators are "advised" to follow the ITU-T industry standards and NGMN says "the best assurance is if climate targets are approved by SBTi," meaning the Science-Based Targets initiative. The document is unclear on what happens if an operator chooses not to follow that advice, with NGMN evaluating the KPI on a pass/fail basis.
Work in progress
Even SBTi reporting has been criticized for not being thorough enough, with a scientific paper published last year pointing out that SBTi's acceptance of RECs means companies' progress can be overstated. The paper concludes RECs – which do not represent physical electricity supply – do not lead to additional renewable energy production.
Another important KPI set out by NGMN is the reduction of Scope 1 and Scope 2 emissions through something called "stepwise mapping." NGMN says that abatement can be challenging because alternatives to diesel generators used for backup power supply are not mature enough, meaning these have to be offset, which is described as "generally undesirable." That is, presumably, due to the lack of oversight in carbon offsetting and the mounting concerns over greenwashing caused by overinflated claims about their impact.
The joint energy and quality of experience pillar, meanwhile, is designed to show how much energy operators use to deliver a certain quality of service. Much like in the environmental pillar, a lot of the focus is on mere data availability, including whether a company reports its energy and electricity consumption data.
The KPIs include historical trends in energy or electricity consumption, with a steady decrease described as the optimal outcome. Nevertheless, 52% of operators experienced an increase over a two-year period based on 2021-22 data.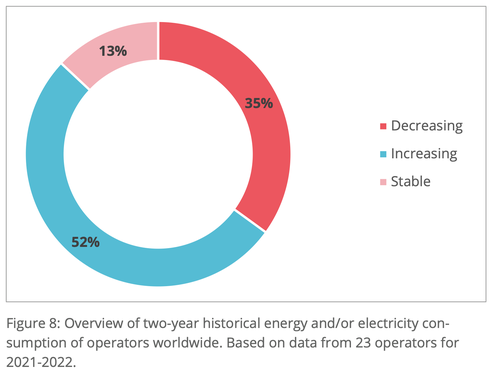 Much as with some environmental KPIs, NGMN has not yet decided on a stringent approach to energy efficiency reporting. It describes three metrics, noting further work is needed to determine "which of these approaches and in which combination are the most important for an operator to account for its energy efficiency."
It is worth adding that NGMN expects the framework to be further developed as the industry gains experience with the metrics. And increased clarity should be welcome in the telecom sector, which was responsible for 1.6% of global emissions as of 2021, according to BCG, which also maintained that common standards and policies for tracking telco companies' environmental impact were lacking.
Some telcos' emissions have been soaring – according to data from Omdia (Light Reading's sister company), China Mobile and Airtel have seen a 111% and 76% increase, respectively, between 2018 and 2021. And some operators that report a decrease rely on measurements that permit the use of RECs, called a market-based approach.
Other issues also exist. T-Mobile, for example, relies on virtual power purchase agreements, which are not tied to a physical supply of electricity. The company saw its emissions drop under the market-based methodology but registered a net increase if the electricity mix in the grid, from which it draws the power, is being taken into account.
A more direct approach is possible. Elisa, an operator offering services in Finland and Estonia, has chosen to deploy batteries and solar plants alongside its infrastructure to make its operations greener.
Related posts:
— Tereza Krásová, Associate Editor, Light Reading
PARTNER PERSPECTIVES
- content from our sponsors