Cisco exec and self-professed 'cable guy' keeps his hand in the HFC game
Cisco Systems has all but exited the business of hybrid fiber-coaxial (HFC) network hardware. But John Chapman, one of Cisco's top engineering execs, will stay in the HFC game as the newest member of Technetix's strategic advisory board.
Chapman's appointment follows Cisco's decision to phase out its lineup of amplifiers, taps and nodes while continuing on with its cable modem termination system (CMTS) products and converged cable access platform (CCAP) core technology (Cisco's virtual CMTS project is presently on hold). UK-based Technetix, meanwhile, specializes in HFC components such as taps, amps and nodes.
Chapman, now CTO of Cisco's broadband business (spanning areas such as cable, passive optical networking and fixed wireless access), said the appointment at Technetix will keep him involved in the evolution of HFC technology. It will also help to bring innovation out of Europe to the North American cable market as operators in North America push ahead with a new distributed access architecture (DAA), pursue DOCSIS 4.0 and capacity upgrades that will push HFC network spectrum up to 1.8GHz.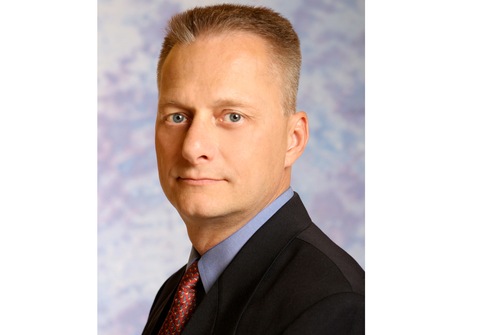 With Cisco no longer focused on HFC network components, Cisco and Technetix don't have competing, overlapping products.
"This is a way of continuing my involvement and contribution to the industry on a broader scope, which includes the HFC plant, which is where Technetix's specialty is," said Chapman, a cable industry vet credited with pioneering DOCSIS and the creation of the remote PHY option for DAA.
A 'cable guy' at heart
Chapman, a co-founder of Cisco's cable business unit, said he first came across Technetix at an SCTE Cable-Tec Expo years ago and has always been impressed with the company's small, modular designs.
"I just thought they had very innovative HFC equipment," he explained. "Their nodes are smaller than everybody's. All of the components were modular inside the nodes, well-labeled. And they can communicate with their nodes. It was probably the most innovative product line I've seen in HFC."
And with Cisco moving out of the node business, Chapman believes there are opportunities for the company to play a significant role in modernizing the HFC plant.
"I also think it's healthy to get innovation from Europe over here into the North American market as well," he said.
The appointment also keeps Chapman close to the industry he loves.
"I'm a cable guy," he said. "I'm really there [on the Technetix strategic advisory board] representing the cable industry. This is more of a personal interest. I would like to see the cable industry do well."
Remote PHY gains steam
Chapman is also happy to be in the mix as adoption and deployment activity around remote PHY continues to pick up steam. Remote PHY, one of Chapman's babies, is clearly the path Comcast is taking, and it is part of the broader HFC network evolutions strategies underway at both Cox Communications and Charter Communications.
Chapman estimates that his work on remote PHY dates back to 2000 (here's a white paper on the topic he authored from 2013), stemming from his earlier work around the original downstream-focused "modular" CMTS and the Downstream External PHY Interface (DEPI).
"I'm very I'm pleased to see that the industry has almost sort of gathered around remote PHY and broadly adopted it," Chapman said. "This represents a major revolutionary update to the plant … It's a new way of doing HFC. Remote PHY is, I think, extremely significant."
North American cable upgrade activity perks up
And timing, of course, is everything.
Chapman's appointment also enters the picture as Technetix looks to expand its presence in the Americas. Last fall, Technetix boosted its presence in the region via acquisition of Canada's Lindsay Broadband. Heading into that deal, Technetix CEO Paul Broadhurst told Light Reading that about 70% of Technetix's business was in Europe and 20% in the Americas. Post-deal, the mix stayed roughly the same.
The addition of Chapman also expands a strategic advisory board graced with deep experience in the North American cable market. Another recent addition is Tony Werner, a long-time cable CTO who recently served as president of Comcast's technology, product and Xperience group. Others with regional experience on that board include Ron Coppock, formerly of Arris; Derek Elder, who held posts at Arris, Concurrent Computer and Sercomm; Jay Rolls, former Charter CTO; and Nader Forughi, a former engineering exec at Shaw Communications who is now CTO of Americas at Technetix.
Technetix isn't the only supplier with European roots that's broadening its focus on North America. Finland-based Teleste is also making a push into the region after securing a foothold with a "major" US cable operator.
Related posts:

— Jeff Baumgartner, Senior Editor, Light Reading