Moto, Comcast Team on In-Home TV Streamer

6/13/2011

Comment (4)

CHICAGO -- The Cable Show -- Motorola Mobility LLC 's latest cable-focused gizmo sports a built-in CableCARD slot, but don't call it a set-top.

The specialized streaming device, called Televation and developed in tandem with Comcast Corp. (Nasdaq: CMCSA, CMCSK)'s Innovation Labs engineers, can transcode incoming cable QAM video and ship it wirelessly using formats supported by an array of IP-connected devices, including iPads and Xoom tablets, with an eye toward Xbox 360s and Playstation 3s.

Moto says the device will fit into cable's TV Everywhere strategies, at least so far as delivering TV to just about any IP-connected device that's within reach of the customer's home wireless router.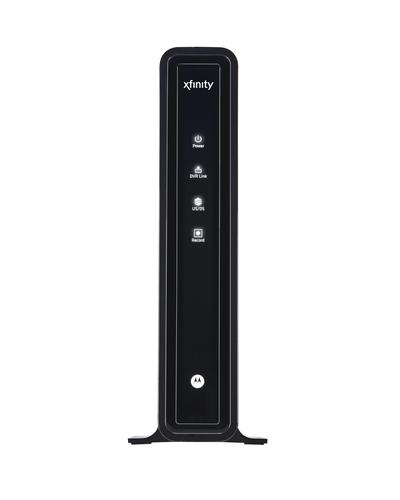 Televation hooks into the home router via Ethernet and a cable outlet and uses Wi-Fi to connect to iPads and other displays. It uses a built-in 1GHz tuner and a CableCARD to obtain and protect whatever content the cable customer is authorized.

Moto plans to sell the device directly to MSOs (there's no retail play yet) via a kit that splits the coax signal. Moto has also developed a software development kit that initially targets IOS and Android, and is giving MSOs the option to brand the app themselves, says Buddy Snow, Motorola Mobility's senior director of product marketing for converged experiences and home devices.

Moto is showing it off here and expects deployments to start in the third quarter. It's not disclosing pricing.

Why this matters
Moto will use Televation to help protect its vulnerable U.S. cable CPE position and fend off threats by Pace plc and Technicolor (Euronext Paris: TCH; NYSE: TCH).

MSOs, meanwhile, are eager to deliver their whole subscription TV menu to home-bound tablets and PCs. Getting linear and on-demand services to those devices using the MSO's existing QAM video infrastructure ahead of more ambitious, pure-IP video migrations could be a near-term plus. Although Televation limits streaming to the customer's home, it could set the table for out-of-home access akin to a Slingbox.

For more
Read more about the competitive set-top market and cable's TV Everywhere ambitions.


— Jeff Baumgartner, Site Editor,
Light Reading Cable

(4) |