Verizon Plants FiOS in AT&T's Backyard

Comment (12)
Verizon Communications Inc.
(NYSE: VZ) is preparing to offer its FiOS fiber-to-the-home services to an entirely new set of customers in North Texas by the end of February,
Light Reading
has learned. This rare occurrence where a telco goes outside its traditional phone network will put Verizon's FiOS in a head-to-head battle with
AT&T Inc.
(NYSE: T)'s U-verse in some neighborhoods.
Is this a change in strategy for Verizon? Is it an affront to AT&T on the carrier's home turf? Is this an early sign of the Apocalypse? None of the above, actually. This will, however, be great theater for a world of broadband watchers.
Getcher popcorn ready
FiOS and U-verse are as fundamentally different as the companies that offer them.
Heavy Reading
analyst Adi Kishore says this tiny Texas cage match won't make a difference on a national scale, but it will be interesting because of the two telco TV approaches being compared. "We just don't have a competitive unbundled consumer telecom environment in the US, so this is the only way the two big boys can have it out," he writes in an email to
Light Reading
.
Light Reading
has learned that the first customers Verizon is aiming to reach live in parts of Tarrant, Dallas, Colin, and
Denton
counties -- areas that are outside the reach of its traditional copper-based phone network, but close enough to Verizon's FiOS video facilities that it makes an extra fiber extension worth a little added expense.
In June,
Light Reading
reported that Verizon had filed regulatory paperwork allowing it to offer TV service in areas where AT&T and
Time Warner Cable Inc.
(NYSE: TWC) were the two main wireline competitors. As we noted then, these areas are examples of places where, though Verizon doesn't have a traditional phone network present, it does have a video serving office nearby. (See
FiOS vs U-verse
.)
Sources say Verizon has found it is well worth the five- to six-mile fiber extension to be able to reach a few new customers and to fully use the capacity of those video serving assets that the company has already bought and switched on. Not everyone agrees with that rationale.
"This is a wonderful microcosm of insanity," says industry analyst Kermit Ross, principal of Millennium Marketing. "Verizon is losing POTS lines by the millions, and it seems to me they ought to be doing more to stop the flow of customers fleeing their own territory, before they start looking for customers elsewhere."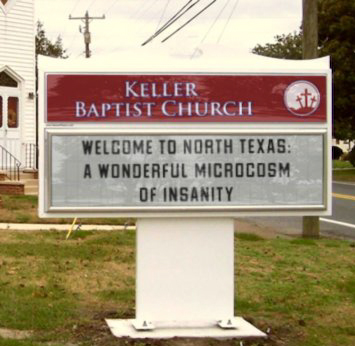 Verizon says it has more than 1.6 million customers subscribed to its FiOS TV service, which is available for sale to more than 8.2 million homes and businesses in 14 states. AT&T, as of December 2008, had more than 1 million U-verse subscribers and plans to pass about 30 million "
living units
" by the end of next year.
There is no proof at all that the carrier is challenging AT&T on its own turf -- or has plans to do so -- in other parts of the country. Indeed, Verizon frequently uses North Texas for key broadband-fed battles (it
launched
FiOS in nearby Keller, Texas, in 2004, after all) because the regulatory landscape here is as friendly to new video services as the region's early adopter customers. Verizon has said before that its take rates of FiOS services in North Texas are double the national average.
A French Connection?
Analysts say a prolonged fight against other traditional telcos -- in addition to all the cable and satellite competitors -- wouldn't be a wise idea. Even in countries where telcos do compete head to head, they do so with some eye toward self-preservation.
In France, where three telcos compete with the cable MSO, various FTTx builders are tacitly agreeing not to build in the same places, except in Paris, notes
Heavy Reading
's chief analyst Graham Finnie. Finnie says keeping the take rate of new services as a high percentage of the total homes passed is too critical for the telco business case to allow for taking on many more wireline competitors in a saturated market.
All the same, consumers care most about price, speed, and premium content, says Finnie, and it may not matter as much if these services are coming via fiber-to-the-home or fiber-to-the-node.
— Phil Harvey, Editor-in-Chief,
Light Reading
EDUCATIONAL RESOURCES

PARTNER PERSPECTIVES
- content from our sponsors
GUEST PERSPECTIVES
- curated contributions