Hatteras Networks, an Ethernet access startup, has moved Peter Savage, its VP of business development, into the CEO spot (see Hatteras Hires Savage as CEO). Thomas McPherson, the outgoing CEO, remains on the board.

McPherson resigned, according to Hatteras' press release, to "better balance personal and professional commitments." Apparently, he was commuting weekly to Hatteras' headquarters in Research Triangle Park, N.C., from his home in Maryland.

The move is the biggest news for Hatteras since it drew industry attention by scoring a whopping $45 million in new funding last August (see Hatteras Bucks Up for RBOC Campaign).

New CEO Savage says his taking the helm doesn't change Hatteras' strategy, which is to offer carriers bigger bandwidth in their access networks over both copper and fiber (see Hatteras Plans Switch-Hitting Ethernet). The Hatteras platform sits in a central office or remote housing at curbside or in an outdoor vault, speeding up the link between multiple incoming access lines and the carrier metro or backbone network. It supports data rates up to 10 Mbit/s over copper and up to 1 Gbit/s over fiber.

Competition comes mainly from other newbies, such as Actelis Networks (see Actelis Heats Up the Copper), who see a way to fill in the access gaps presented by established vendors with an interest in Ethernet, such as Nortel Networks Corp. (NYSE/Toronto: NT).

At least one analyst says moving Savage into the driver's seat makes sense, regardless of the reasons. "Hatteras has moved into the next phase of their development," says Rick Thompson, principal at PointEast Research LLC. It behooves the company to put someone in charge with significant carrier contacts to grease the wheels of sales and customer trials -- and possibly help the company partner with an established vendor to get a foot into key accounts.

Savage, who's been with three-year-old Hatteras for two years, has the requisite experience. He was CEO of Applied Digital Access, a publicly held vendor of performance management and test systems for carriers, for eight years until its sale in 1999 to Dynatech, now Acterna Corp. (Nasdaq: ACTR).

"I know this market and know many in the [potential] customer base personally," Savage says. All of ADA's customers were North American carriers, including RBOCs, IXCs, and independent telcos.

So what are Hatteras' customer prospects? Savage says he can't be specific, but opportunities are just as compelling in Europe as in North America, where Hatteras originally set its sights. "Ethernet is more easily integrated into some European carrier networks," he says, because many European carriers have made significant commitments to Ethernet as an access technology. The Asia-Pacific region isn't on Hatteras' radar at the moment, although it will be eventually, Savage says.

Despite the opportunities, the challenges facing Hatteras are formidable. Topping the list is convincing carriers with entrenched ATM- or Sonet/SDH-based access gear that Ethernet is more economical and manageable. Indeed, Hatteras is set to debate the issue at the upcoming CeBIT show next week in Hannover (see CeBIT Debate: ATM Versus Ethernet).

In its quest to bring Ethernet to incumbents' access nets, Hatteras may need a helping hand. That's where the likes of Nortel and even Cisco Systems Inc. (Nasdaq: CSCO) and Juniper Networks Inc. (Nasdaq: JNPR) come in, according to PointEast's Thompson. If Hatteras can convince just one of these players that it's able to help, not hinder, their Ethernet expansion with incumbent carriers, that could be the alliance it needs to break into the big time.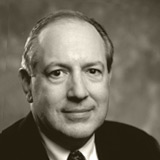 Savage thinks things look good. "When you play in the jungle with elephants, stay off the elephant paths," he quips. "We look to complement other vendors' solutions... It's an exciting time for Hatteras."

— Mary Jander, Senior Editor, Light Reading