Netgear's Big in Japan
Netgear Inc.
(Nasdaq: NTGR)'s wideband ambitions caught a break today, as
Jupiter Telecommunications Co. Ltd. (J:COM)
, Japan's largest cable MSO, has signed on as the first cable operator to deploy the vendor's Docsis 3.0-powered gateway. (See
J:COM Deploys Netgear D3 Gateway
.)
J:COM will use the Netgear CG3200D to support a wideband tier, NET Ultra, that pumps out shared downstream bandwidth of 160 Mbit/s.
Offering more than a standalone cable modem, the CG3200D provides remote management and provisioning, with on-board support for 802.11n and Gigabit Ethernet LAN ports. Using chips from
Texas Instruments Inc.
(NYSE: TXN), the device can bond four downstream and four upstream channels -- the minimum configuration required by the
CableLabs
Docsis 3.0 specs.
Netgear showed off the North American version of the product in August at the CableLabs Summer Conference in Keystone, Colo.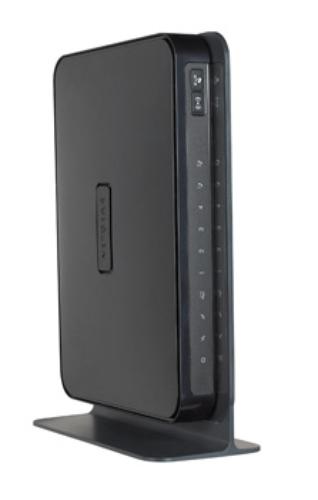 Netgear's gateway taps what appears to be a renewed MSO interest in Docsis 3.0 modems with baked-in home networking support.
ZyXEL Communications Corp.
,
Hitron Technologies Inc.
, and
SMC Networks Inc.
have recently introduced similar Docsis 3.0 products for use by residential and small and mid-sized customers. (See
ZyXEL Unlocks Docsis 3.0 Voice Gateway
and
TVCabo Seeks Docsis Independence
.)
Depending on how aggressively J:COM makes these gateways available, the deal could juice Netgear's wideband and Docsis equipment strategy.
Netgear, which has deployed more than 1 million Docsis devices so far (mostly of the pre-3.0 variety), entered the wideband market last year. It's already won certification for some of its Docsis 3.0 standalone cable modems and embedded multimedia terminal adapters (E-MTAs), which include support for cable VoIP services. (See
Netgear Rises to the Wideband Challenge
,
Certified: Netgear's Wideband Modem
, and
CableLabs Stamps Netgear EMTA
.)
But it's still got a ways to go to become one of the major suppliers of customer-facing Docsis gear. According to
Heavy Reading
estimates,
Motorola Inc.
(NYSE: MOT) shipped the most Docsis devices in the first quarter of 2009 (2.68 million), followed by
Cisco Systems Inc.
(Nasdaq: CSCO),
Arris Group Inc.
(Nasdaq: ARRS),
Ubee Interactive
, and
Thomson S.A.
(NYSE: TMS; Euronext Paris: 18453).
J:COM, which has more than 3.22 million subscribers and faces stiff competition from fiber-to-the-home and advanced DSL deployments, launched Docsis 3.0 services across the board last summer. In addition to NetGear's modem, the operator also uses devices from Cisco and Motorola. (See
J:COM Does Docsis 3.0 All Over
.)
— Jeff Baumgartner, Site Editor,
Cable Digital News
---
Interested in learning more on this topic? Then come to
TelcoTV 2009
, the telecom industry's premier event for the exploration of a comprehensive entertainment convergence strategy, to be staged in
Orlando, Fla.
,
November 10-12
. For more information, or to register, click
here
.
---
PARTNER PERSPECTIVES
- content from our sponsors